Catalan Christmas, a different holiday season – December 8

December 8
Today on the eighth day we are traveling to Spain, to be exact Catalan, maybe a little late in the day, but come on there is like a snow Hurricane or something like that going over Europe. I wonder if Spain got snow?
Are you ready to learn about the " crazy" Christmas Traditions, that give us every reason to love the Catalan Christmas Traditions. Like Honestly an Angela Merkel Statue? To know what I am talking about you should most definitely read on.
Let's meet Jenn:
The Solivagant Soul is a blog about travel, of course, but especially about travel solo. There's something about going out there on your own that makes it all more intense, more unique. Jenn, the creator of the blog is an intrepid solo traveler and wants to get that solo travel bug in you!
What makes Christmas special to Jen?
As an expat and also as a traveler, you come to appreciate going back home. Even though in Catalonia we do not have "white Christmas", the whole city lights up with thousands of decorations and with illusions. For me, Christmas is the time when I can relax, stop adulting and enjoy my noisy and crazy (though amazing) family. Is the time of hot chocolate and churros, the time of thinking about presents, and the time to realize how much you have changed in the past 12 months. It is a sweet time, and I love it.
Catalan Christmas, a different holiday season
by Jenn from The Solivagant Soul.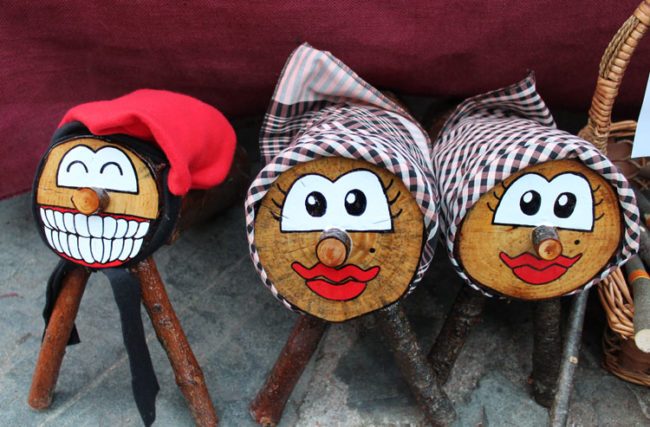 Photo Credit: Unkown (images from www.thesolivagantsoul.com)
If there's something we Catalans are especially good at it is at being different. We are too cool to celebrate Valentine's Day, so we have our own and celebrate St Jordi (much better if you ask me). In our holidays, we gather and dance in circles, or we dress up as demons and run the streets throwing sparks to the people. But if that were not enough, we love human castles and eat (kinda) burned onions while wearing a bib. We are a fantastic country, with very special and original traditions. And, is there something more original than our Catalan Christmas?
Are you intrigued to Read more about the Catalan Christmas …Read more about the Catalan Christmas. and visit Jenn.
What do you say, did you like any of the Catalan Christmas Traditions that you would love to adapt?
SaveSave
---
All content, pictures Copyright © 2015 by InkasTour.com • All Rights Reserved. All other content is copyrighted by the respective authors and linked to Origin.
Receive the latest news & stay up to Date!