Easy Pavlova Recipe with Rhubarb or Cherries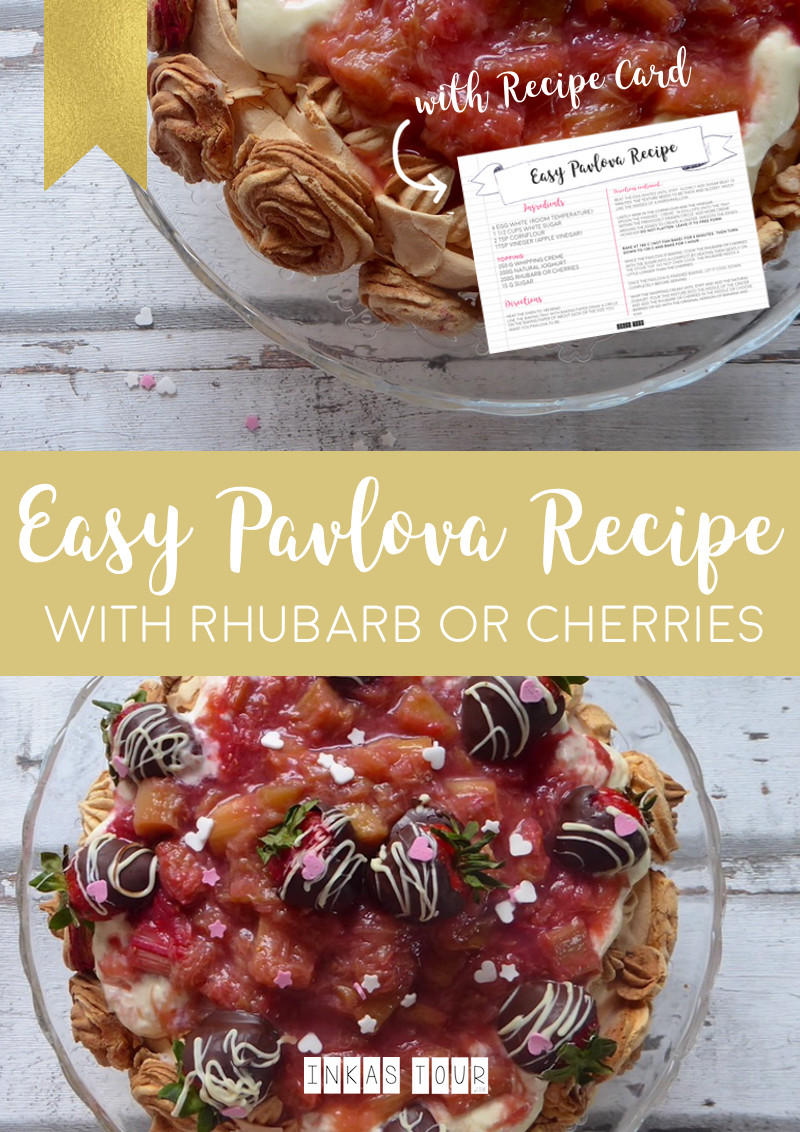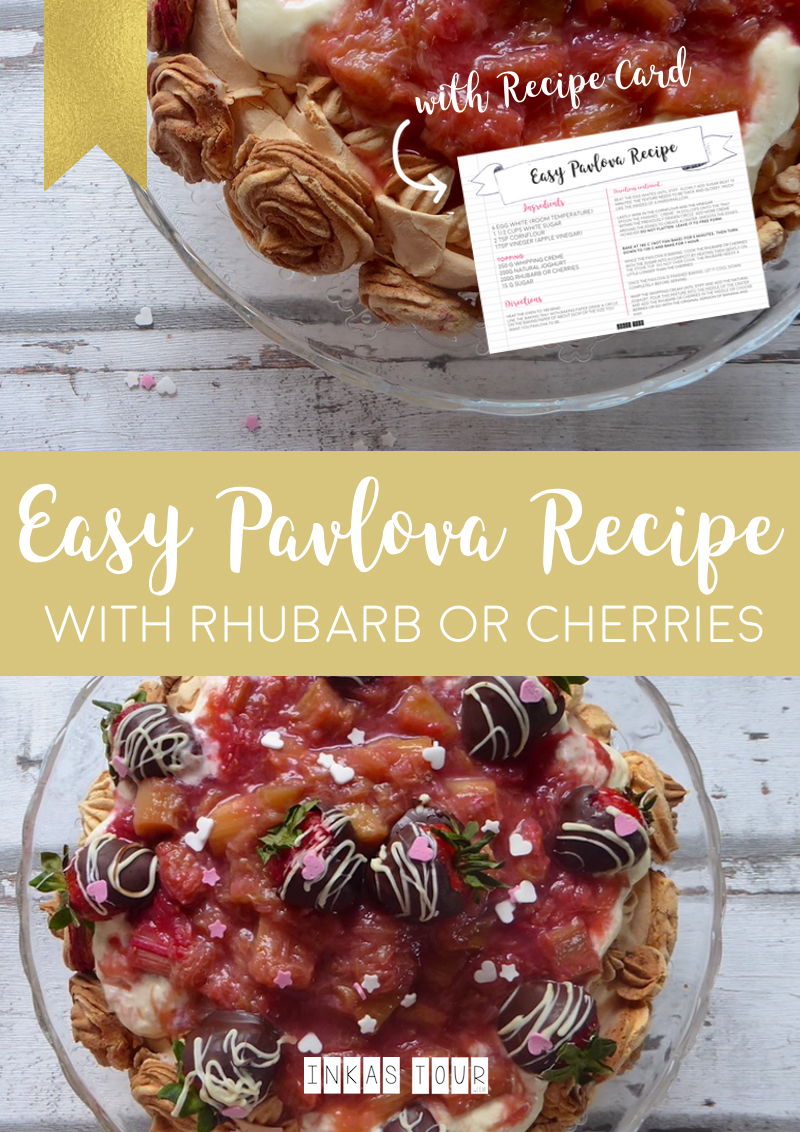 Are you afraid of beating Eggwhites? Or even making Pavlova? Regardless of if you have heard of Pavlova or not you will fall in LOVE with this super easy Pavlova Recipe, to make all of your guests guessing what this wonderful dessert is made of.
Pavlova is a wonderful recipe from New Zealand. The Australians and the New Zealander are fighting over who created this recipe until today. I believe it was the New Zealanders, but that is probably me just being biased.  During the 10 month traveling in Australia in 2009, Pavlova was never a topic, therefor it belongs to New Zealand and it's people as they seam to love it more, and that is just based on the fact that they talked about it more while I was visiting the respective countries. So in all respects I believe the New Zealanders know how to make the perfect Pavlova Recipe.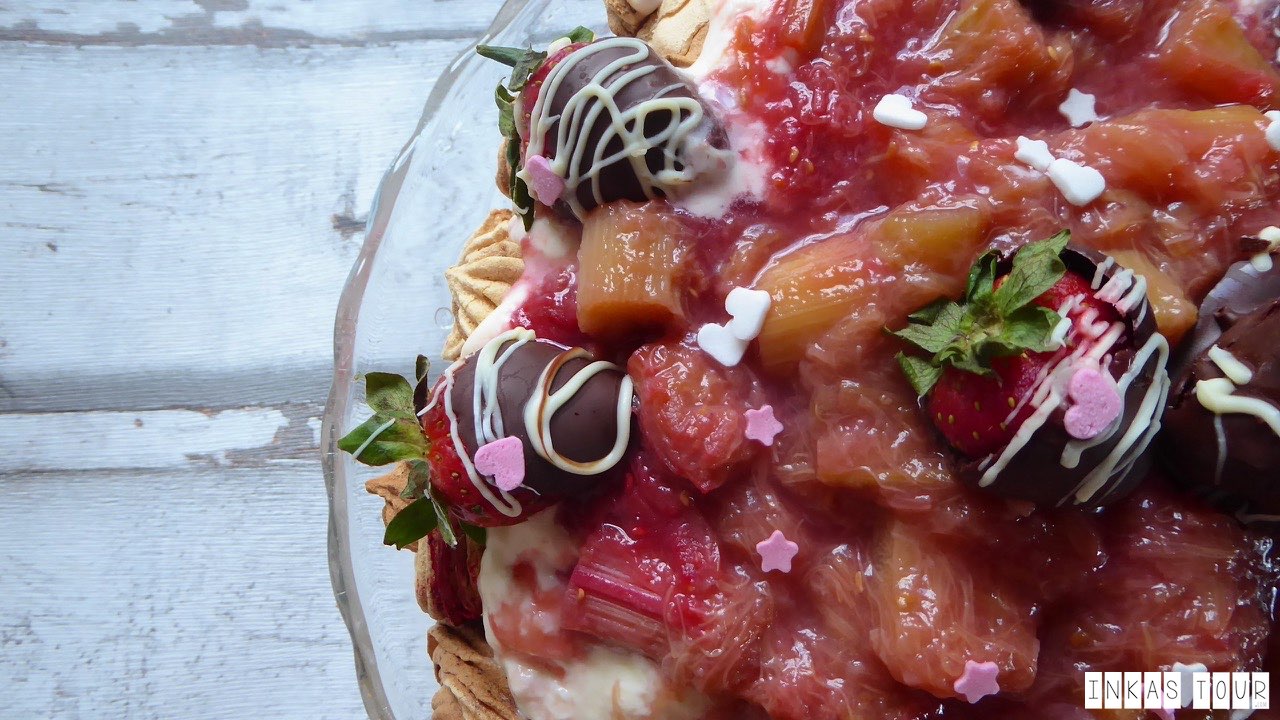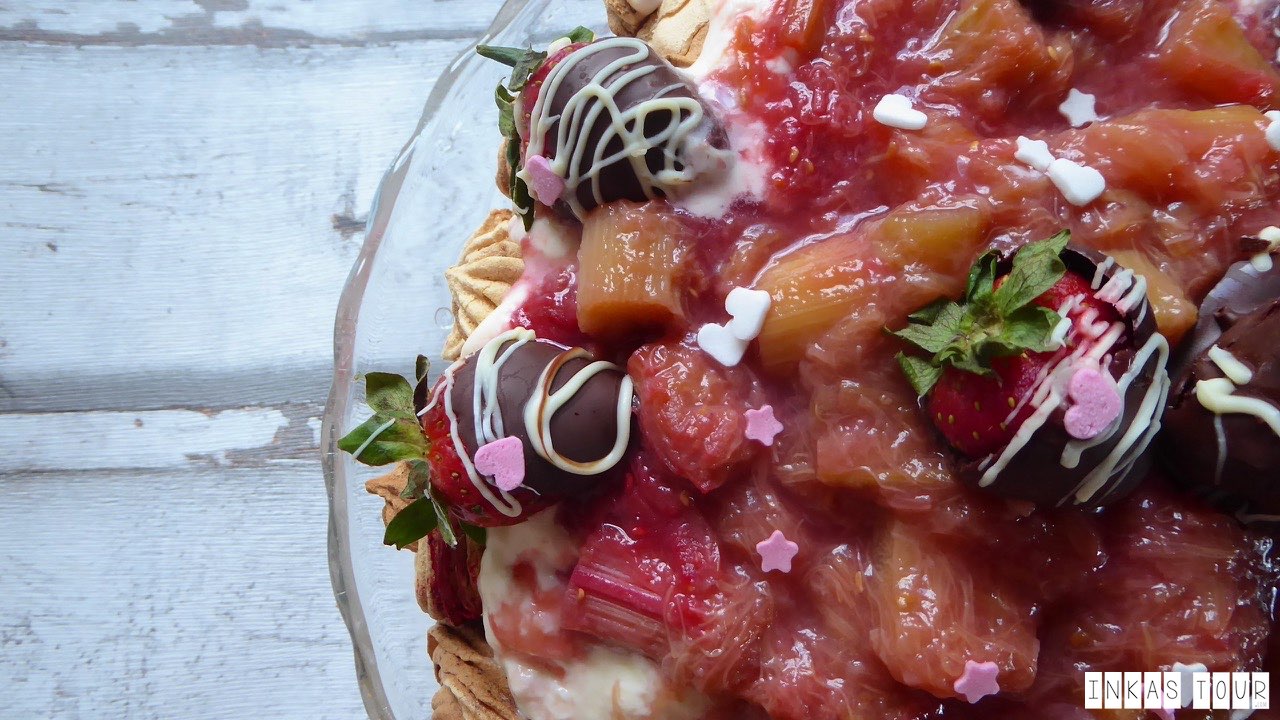 Pavlova is a wonderful, light fluffy, lightly sweet Dessert. It is typically served as a Christmas Dinner dessert, with Bananas and Kiwi fruit or cherries are another popular variation. It is a dessert to simply fall in love with. On a nice Sunny Day in Summer, or during Autumn when you just want something light. The main ingredients in a Pavlova are egg whites and sugar, so if you are on a diet or can't /or won't have sugar then this recipe is not for you. But if that is not a problem them you will be surprised by the fantastic texture of this fluffy, light and simple delicious dessert.
There is no need for you to be afraid of beating the Egg whites, this recipe had not failed me once.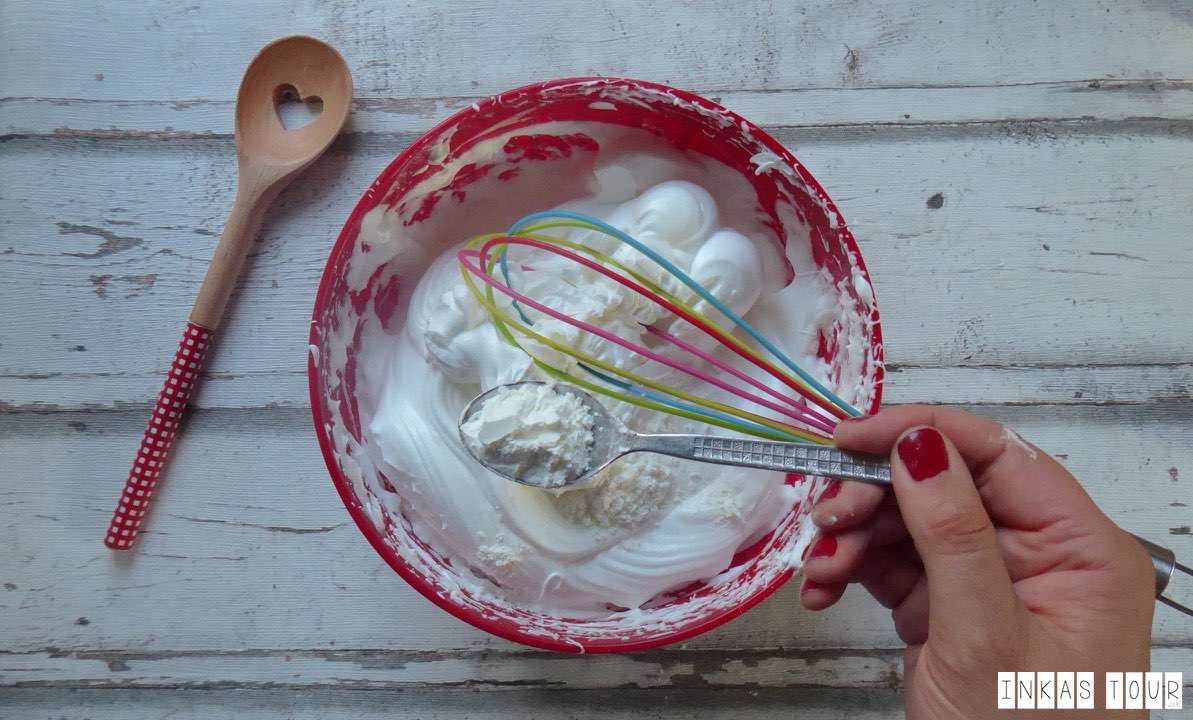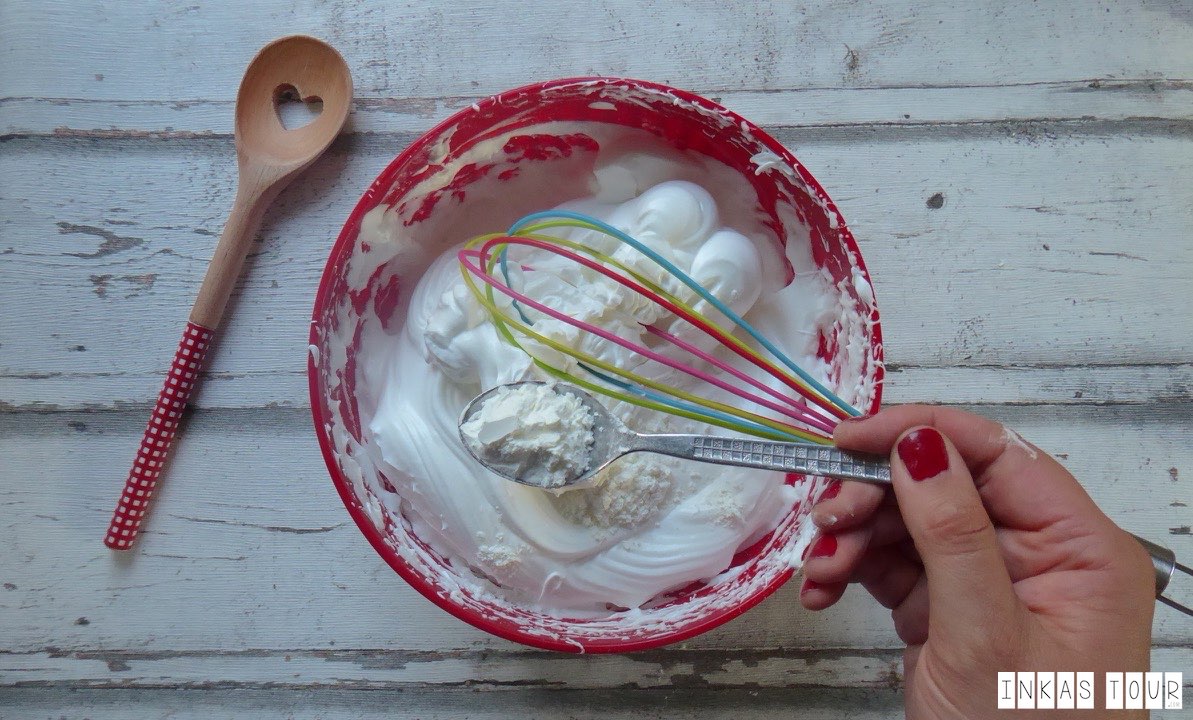 The time was ticking in New Zealand only a couple of week left. It was the middle of June, and one final stop other than Auckland was left on the New Zealand places to go.Auckland was not my favourite city the first time around, therefor I did not want to spend much time there. This was another one of those Authentic Experiences that I craved and found on helpx.com Have you ever created you personal Authentic Experience.
Kawau Island was the perfect location, with only an hour away from Auckland it was amazing for relaxing and getting out of the city. A perfect location to get away for a week or even just a couple of days. It may be an Island but there is so much to do. All of the houses can only be accessed by boat, you won't find a single car on the Island. With a lot of native bush to explore and two sandy beaches that offer a lot of swimming chances on a warm sunny day, it really is a beautiful place to stay and relax.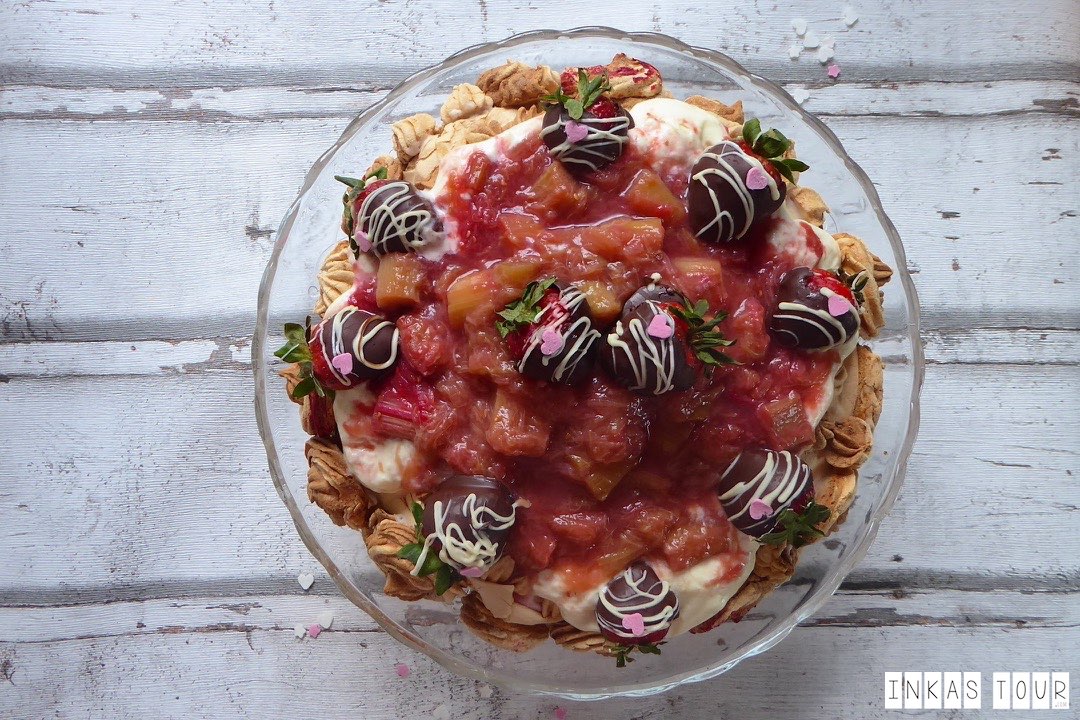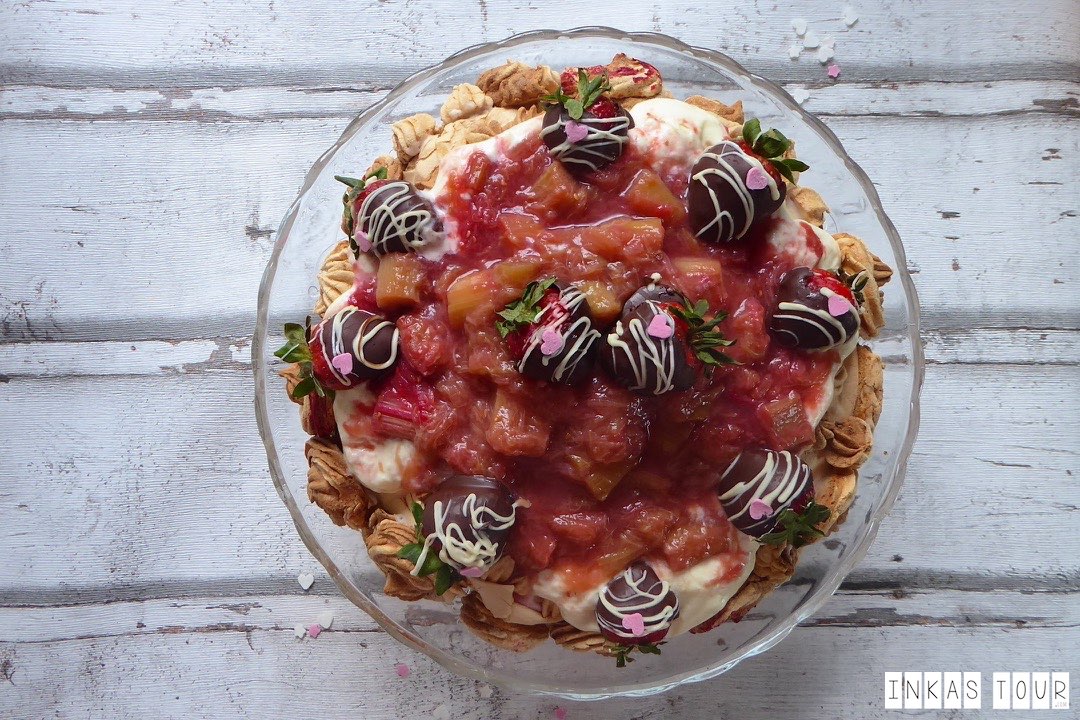 During the stay on Kawau Island, the host family where awaiting some guest, as it was also a Lodge with three rooms. Guess my nack for Baking was also ever so present. I was asked if I wanted to bake some Pavlova, as she did not have much luck with it ever, when making it,. The guests did not have a preferred meal, I took the chance at failing oh so miserably, and took the challenge in how to make this Super easy Pavlova Recipe.
And let me tell you, the stars and cards where on my side. Halleluja! It turned out absolutely perfect. This super easy Pavlova Recipe turned out to be next to perfect, once the sweat tears dried. In all Faith and heaven, it turns out I had succeeded and it turned into the perfect Pavlova. Since them I have made it a couple more times, as my family in Germany seams to love it, which is understandable as it is majorly fluffy and light. Hard to forget all the sugar that is really in it.  My Mom reffers to is as "Pullover", Pavlova is just a word that is to hard to remember.
I honestly believe this is the most fool-proof dessert, once you have made it, once, and follow the few basic steps. The best part is you can't over beat it, do it until you arm hurts. But be aware you may have to make it a lot if you share it with to many people. Here is how to make this perfect  and easy pavlova recipe:
Fantasy Pavlova Recipe


Ingredients:
6 egg white (room temperature)
1 1/2 cups White Sugar
2 tsp cornflour
1tsp vineger (apple vinegar)
Topping:
250 g Whipping Creme
200g Natural Joghurt
200g Rhubarb or Cherries
15 g Sugar
Instructions:
Heat the oven to 180º C.
Line the baking tray with baking paper.Draw a circle on the baking paper of about 26cm or the size you want you Pavlova to be.
Beat the egg whites until stiff, slowly add sugar beat 10 minutes. The texture needs to be thick and glossy, much like the insides of a Marshmallow.
Lastly wisk in the cornflour and the vinegar.
Spoon the finished "creme" in dollops onto the tray within the previously drawn circle. Add more Creme around the edges to crate a crater. Smooth the edges, however do not flatten. Leave it to free form.
If you want to create a design, with a piping bag you can but bear in mind it will run apart while baking and flatter and will not have the original form. (This Pavlova is a great example of this the before and after picture show how the form changes while baking, as you may have noticed the pink color of the Pre-Baked)
Bake at 180ºC (not fan bake) for 5 minutes, then turn down to 130ºC and bake for 1 hour.
While the Pavlova is baking, cook the Rhubarb or Cherries with the sugar into a Compott by heating them gently on the stove top. Do not over cook. The Rhubarb needs a little longer than the Cherries.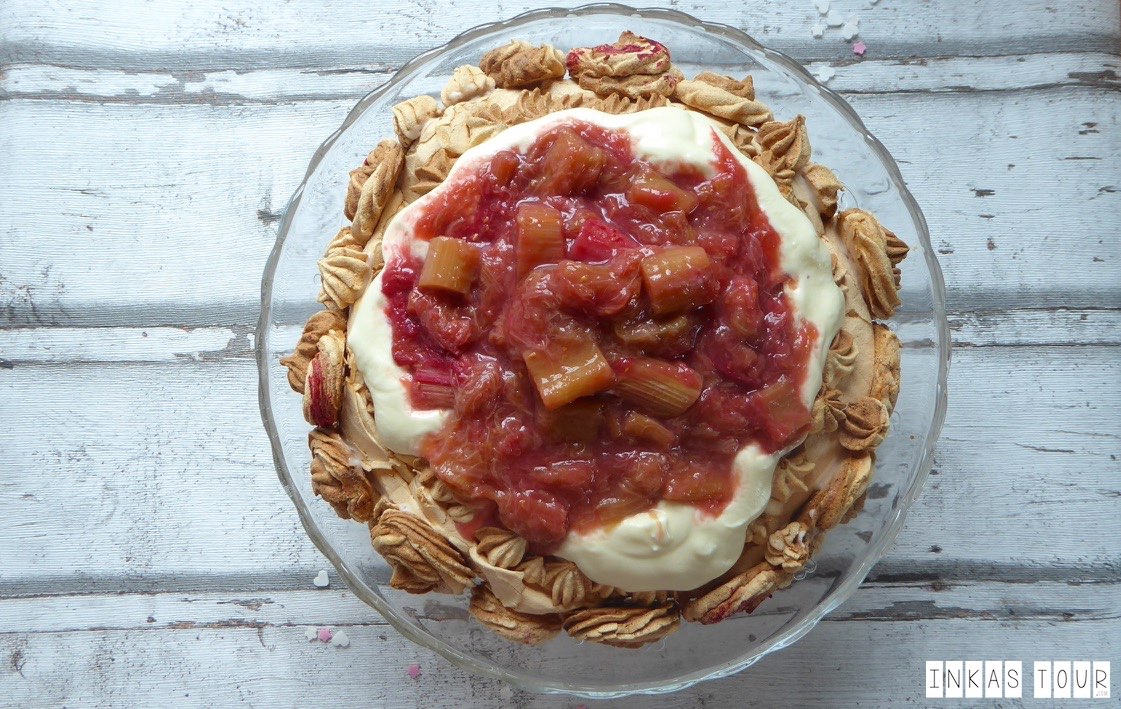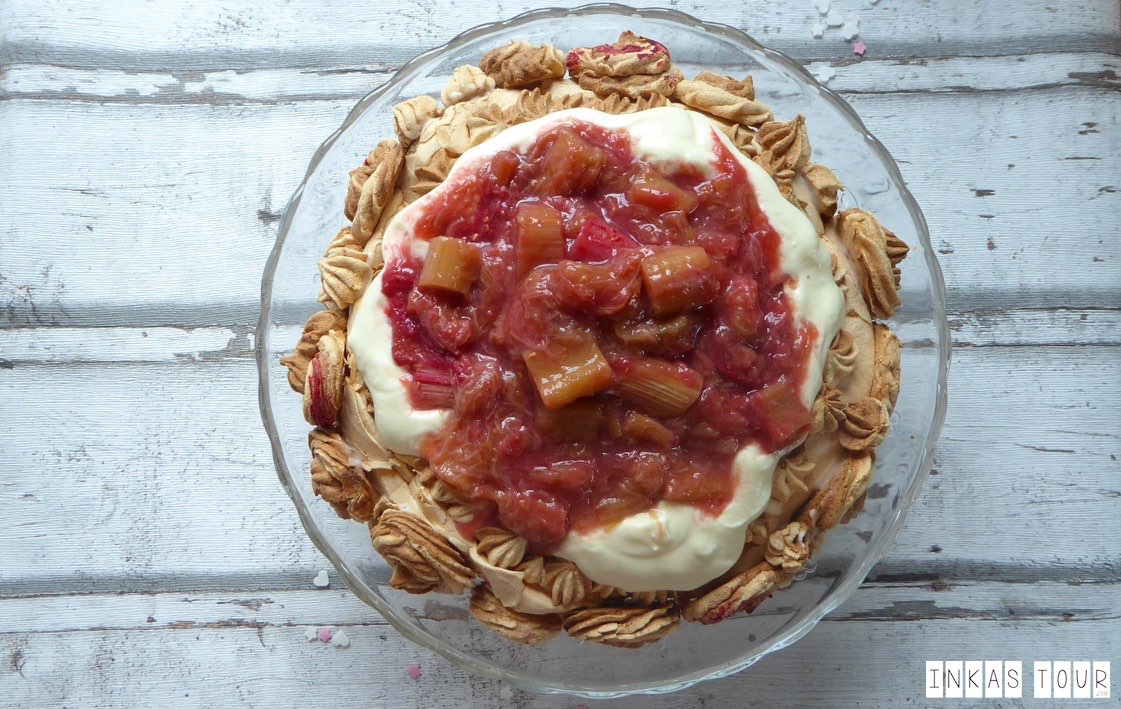 Once the Pavlova is finished baking, Let it cool down completely before serving. (The "Roses" where attached with some Icing Sugar and Water mixture to the cake, for that extra WOW! effect) Whip the Whipping Cream until Stiff and add the Natural Joghurt. Pour this mixture into the middle of the crater and add the Rhubarb or Cherries in the middle. If you are not a fan of either choose berries or go with the original version of Banana and Kiwi.
Decorate as you desire, with Strawberries like below or just plain and beautiful like above.
Do you feel like you need to get away from the Turblunace of the City?
Better yet are you ready for the challenge in how to make this easy Pavlova Recipe? Because you will succeed,  I am sure and if not write me a comment.
---
All content, pictures Copyright © 2015 by InkasTour.com • All Rights Reserved. All other content is copyrighted by the respective authors and linked to Origin.
Receive the latest news & stay up to Date!