Muesli Bread for World Bread Day 2015
Is it to early for Christmas Aromas? Todays bread as a hint of the anticipation towards Christmas. With a little bit of Gingerbread Spice this Muesli Bread, hints at the Season ahead of us. However it is subtle Flavour that is not overpowering. I recommend eating this Bread warm, with some Butter and Cheese. Nom Nom Yummy!


Have you ever tried to make you own Bread?
What ever Bread you like or prefer I am sure there is a recipe out there for you to try.
On October 16 is WORLD BREAD DAY, and what better day is there to experiment and try to make you own bread. Maybe even this Muesli Bread.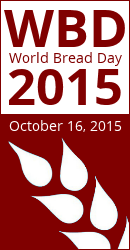 From all over the World Bloggers are baking their OWN bread, it's all tagged under #wbd2015 and are sharing the recipe with you. From the 100 and more different kinds of Bread choose your favourite and get Baking it really is more simple that you think.
Making Bread and being successful making it are always to different Factors. There are the Bread machines, but that is just another item that is quite unnecessary in your Kitchen, when there are so many great recipes out there, that make Bread Baking extremely easy. This recipe I have wanted to try for a long time. It is one of those things that you keep pushing away and never seem to find the time to make it. However when I noticed last minute yesterday that Today is World Bread Day, and the Blogger Event started again, I knew now was the time to start baking and try it out.
I kind of wish I would have tried this whole bread making earlier, maybe I would not have missed Bread so much on all my travels. Every time I travel somewhere and I get asked what food I miss the most, I'll answer "BREAD, like real Bread". Being German Real Bread has a different definition, real bread is not the white bread you get in other places of the world. I want Bread with different Flours with generally makes the bread heavier in total. A bread that you can't squish into one large slice. And no Pumpernickel is not the only German Bread. So maybe I'll experiment with more easy for the Road Recipes, because really this is what is the best then eating something you have made yourself.
However today, the Muesli Bread is a not so simple recipe, but super fast to make and I love how easily I can be changed and adapted. It is one of those Recipes where you can use left over Seed, Dried Fruits and even Flour and still have a delicious Loaf. For example I found a half open Pistachio Seed Bag in the Pantry, and threw those in, or the left over Coconut Flakes that seem to have been in there forever.
Let me introduce the, it is simply delicious!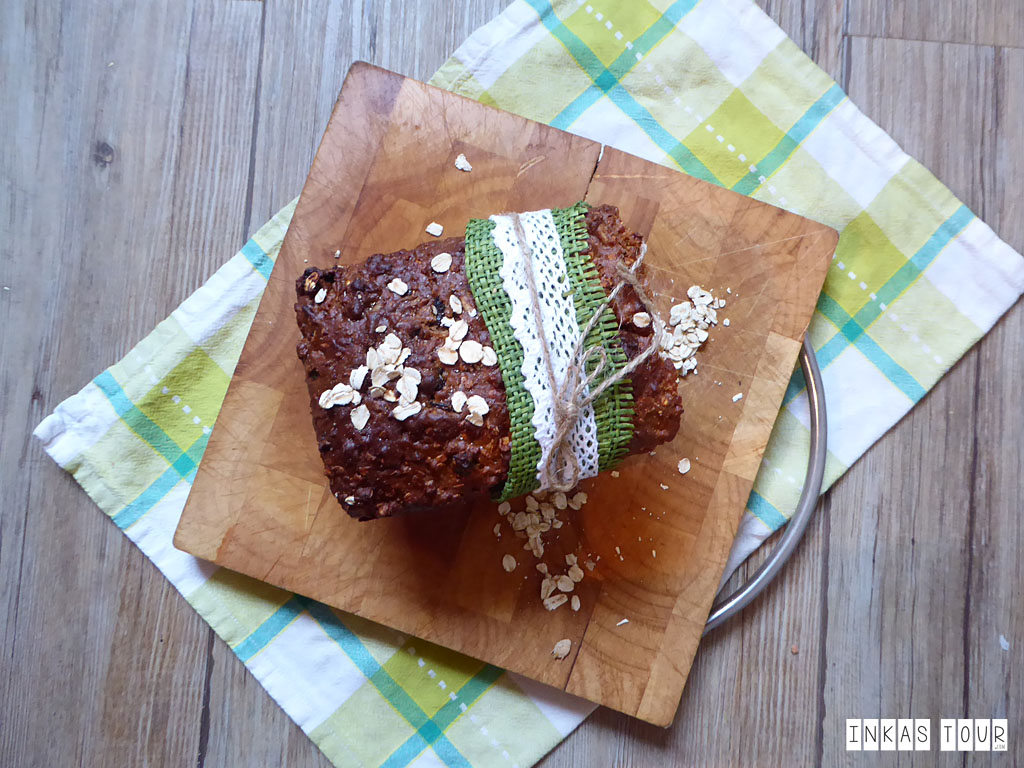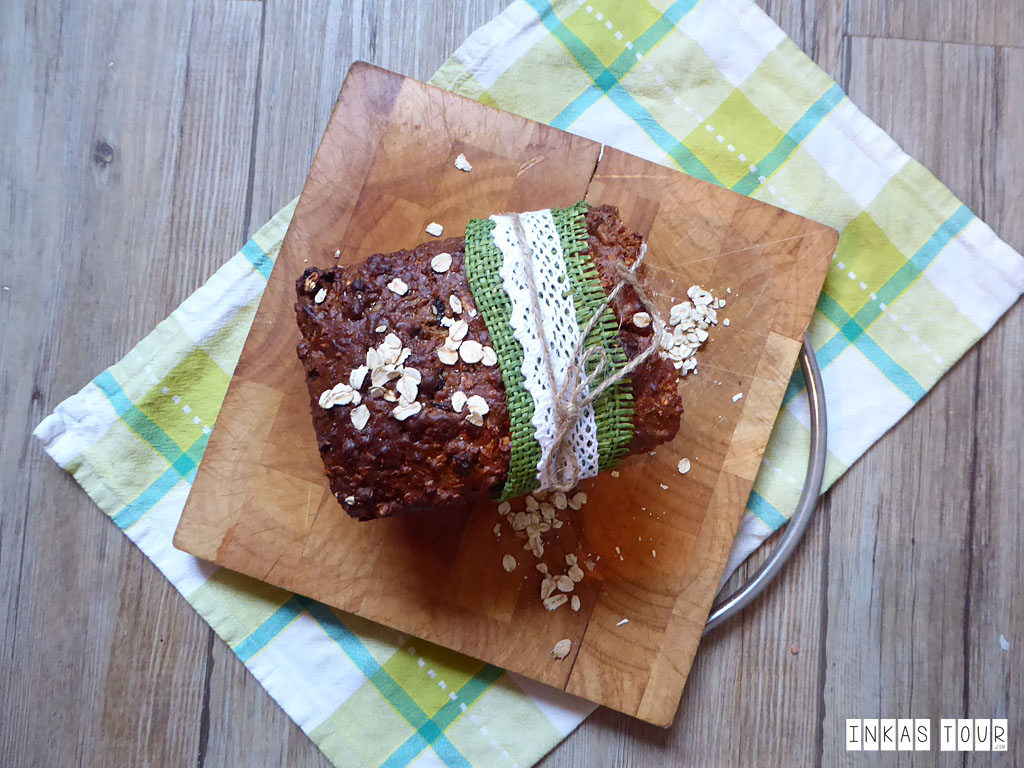 Muesli Bread
Ingredients:
Butter for the Pan
Oats to Scatter in the Pan
400 ml Milk
50 g Greek Yogurt
140 g Sugar Beet Molasses
100 g Dries Fruits (Apricots, Dates, Raisins)
150 g Spelt Flour
100 g Rye Wholemeal Flour
100 g Oats
200 g Wheat Flour
180 g Mixed Seeds and Nuts (Sunflower seeds, Pumpkin Seeds, Coconut flakes, Almond, Hazelnuts)
1.5 TL Backing Powder
1.5 TL Natron
1 TL Salt
2 TL Gingerbread Spice
1. Grease the Loaf Pan with butter and scatter with Oats. Preheat oven to 200 ºC, upper and lower heat.
2. Mix the Milk, Yogurt and Sugar Beet Molasses. Cut the Dried Fruits in small pieces, and mix with the Flours, Mixed Seeds and Nuts, Baking Powder, Natron and the Spices.
3. Process all Ingredients to a dough. Fill into Loaf Pan, and spread evenly into Pan. Bake for ca. 45 minutes.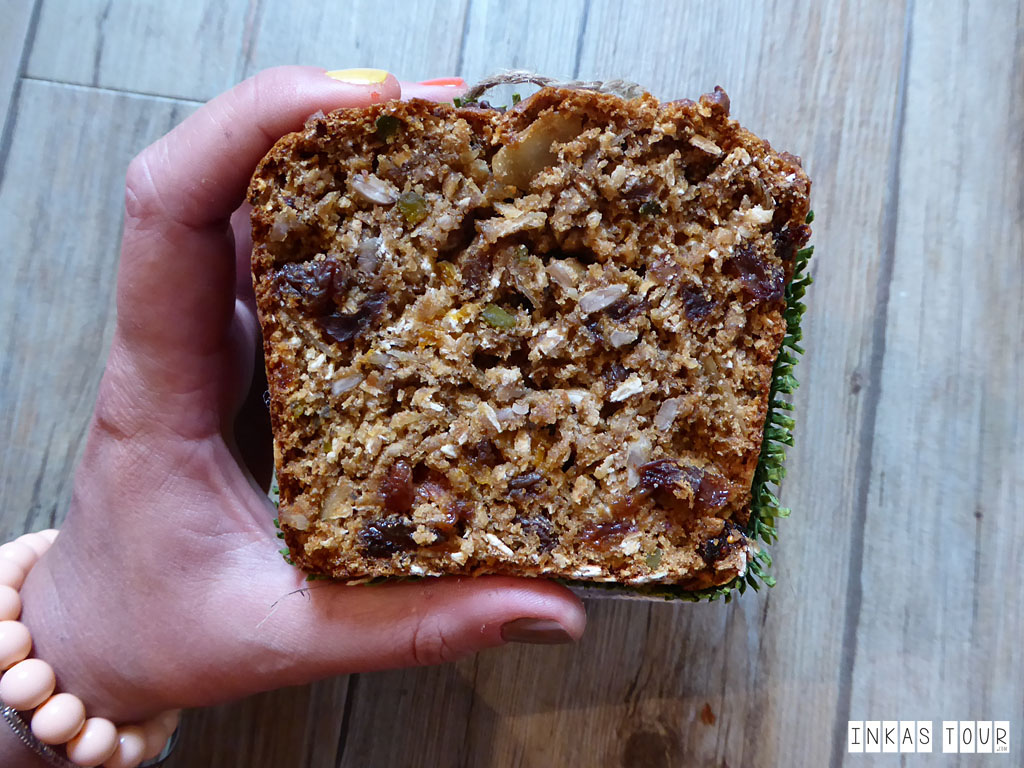 This recipe shows how easy Bread really is to make on your own. Of course I understand that there is not always be chance to make you own bread, time always being the greatest Hurdle. I sometimes wish the Days where longer.
Would you give the Muesli Bread a try?
---
All content, pictures Copyright © 2015 by InkasTour.com • All Rights Reserved. All other content is copyrighted by the respective authors and linked to Origin.
Receive the latest news & stay up to Date!