December 5 – The Worlds largest Gingerbread Town in Bergen, Norway

December 5th 
After a true Gingerbread Explosion the last days, let me tell you it's not over yet. Today we are travelling to Pepperkakebyen. How cool is that?
What is Pepperkakebyen you are asking? It is the Norwegian word for Gingerbread Town.
So here goes another Gingerbread Day!
In Bergen, Norway is the worlds largest Gingerbread House Town of about 2000 houses. Can you images the time that it took to make that? But on top of that, they have replicated the City of Bergen. This is what I love about this being able to explore
This is what I love about this being able to explore all the fun and new places, that you would have never known existed. Our Guide for the day is Linn.
I love travelling, and take every chance I get to discover new corners of the world. When I am not out and about, I enjoy exploring my hometown, Bergen.
What makes Christmas Special to you Linn?
Christmas for me is the smell of the Christmas dinner getting ready, and then enjoying the delicious food with my family. A visit to the Gingerbread Town is a must for me to get the Christmas mood for real. After a few days of family time, I fly away to a new adventure. The best of two worlds.
The world's largest Gingerbread Town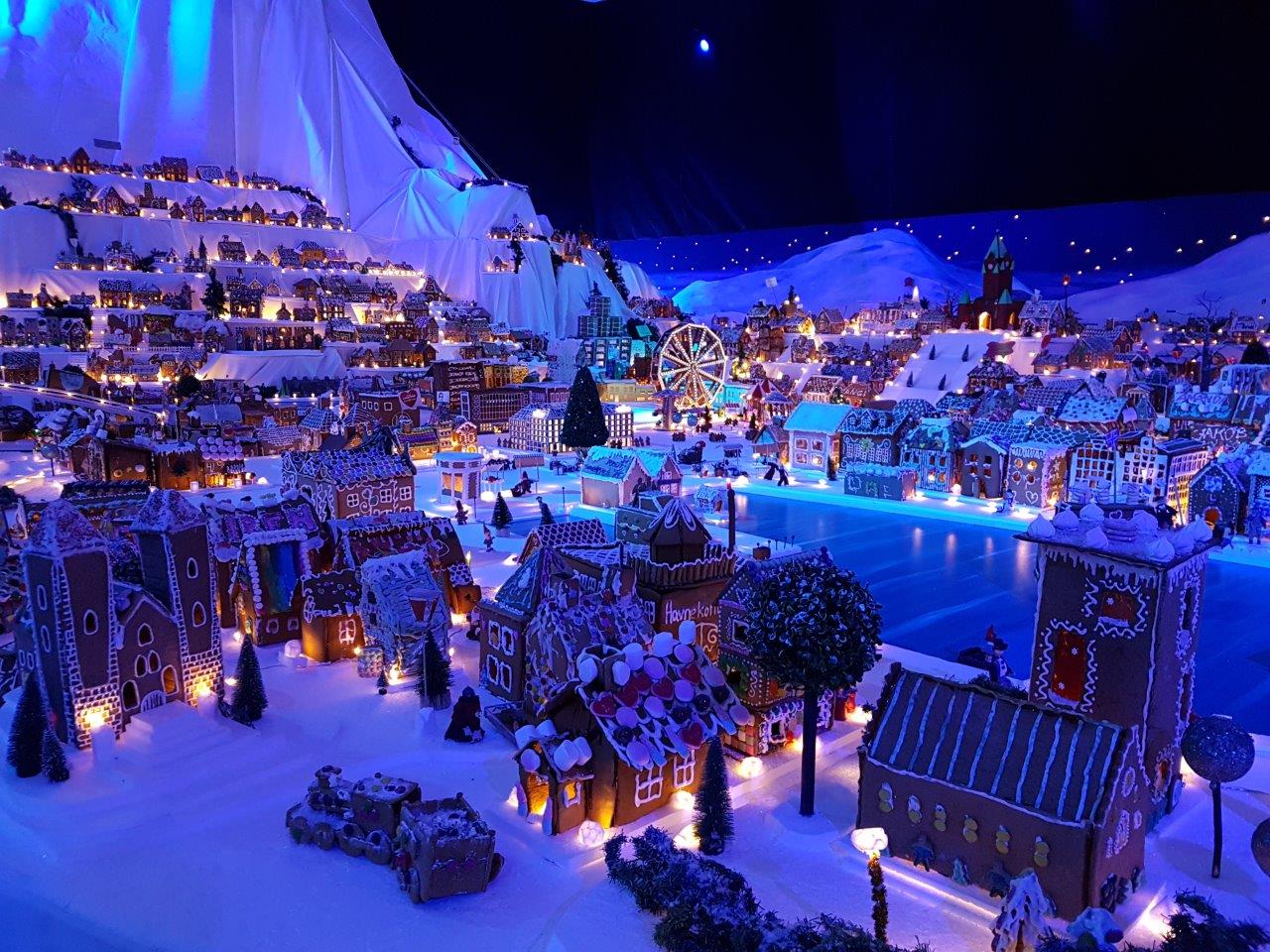 The Gingerbread Town is the worlds largest, with approximately 2000 houses. The first Gingerbread Town in Bergen was made in 1991. Every year since, kindergartens, schools, private persons, offices, organizations are all contributing with their gingerbread houses.
Entering the Gingerbread Town, I immediately feel the sweet and spicy smell. The dimmed blue light mixed with the warm lights inside the houses and the white cotton snow brings me right in the setting of a cosy dark winter night – lit up by the bright snow.
Have you heard of the largest Gingerbread Town before?
SaveSave
---
All content, pictures Copyright © 2015 by InkasTour.com • All Rights Reserved. All other content is copyrighted by the respective authors and linked to Origin.
Receive the latest news & stay up to Date!