Süße Schoko Eulen – My Nails Match my Cookies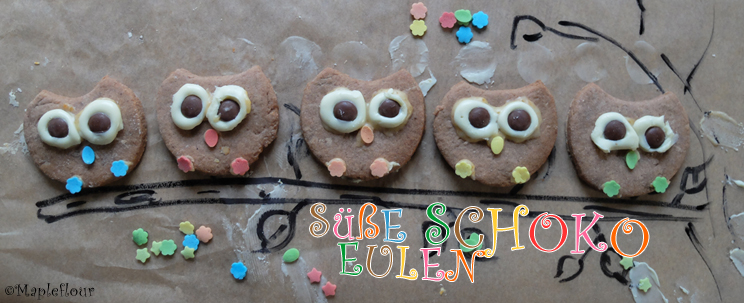 There are times, when random things inspire you. Ever had that? I am sure. Like most woman i do like to paint my nails. Sometimes I even like to but a funky design on them. Even though I am closing in on the big 30, i really don't care. However on the weekend when I painted my little sister nails, yes she ist still a Teenager. I got inspired. She wanted Owls. And to kick of the Autumn I though it was a great idea. Besides who wouldn't want cute looking cookies.
Manchmal passiert es das merkwürdige eine einen inspirieren. Haste das schon mal gehabt? Ich geh mal stark davon aus. Wie jede Frau, lackiere ich mich auch gerne mal die Nägel. Auch Kunterbunt darf es sein auch wenn ich langsam sehr schnell auf die 30 zusteure. Am Wochenende habe ich allerdings die Nägel meiner Teenie Schwester lackiert. Es waren Eueren, die Perfekten Nägel für den Herbst Anfang. Ausserdem wer möchte keine so süssen Kekse.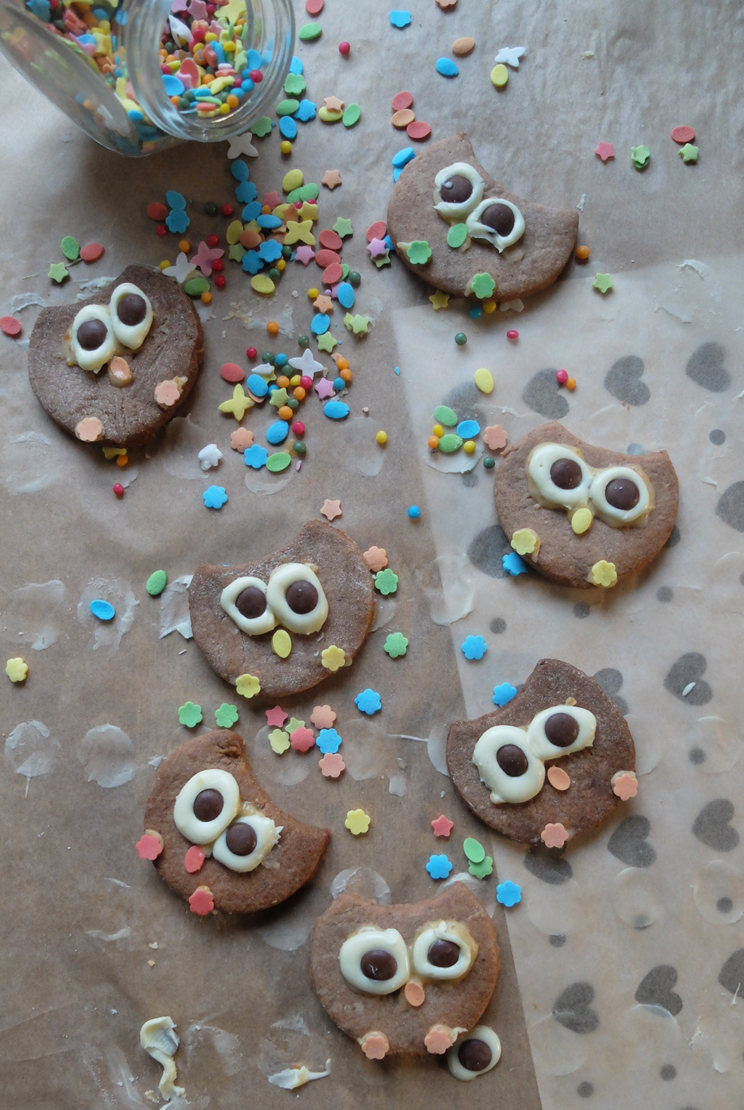 After making these I found that nails indeed be a good source. So lets see what the future will bring … i will start my sporadic event and let the inspiration start.
Nach dem ich diese Kekse gebacken habe, denke ich das Nägeldesign eine schöne Inspiration sein kann … etwas spontanes was ich aus Atem lässt. Also mal sehen die Inspiration noch so her gibt.
What do i want to accomplish with this? Was will ich hier mit erreichen?
A balance between Baking and something totally "normal" well my Nails.
Eine Balance zwischen dem Baken und etwas total "normales" meine Nägel.
The Designs of both will look similar. Which can be a challenge sometimes i think.
Die Design werde sich ähnlich sehen. Manchmal wird das bestimmt ein wenig schwierig.
New inspiration ideas for Baking new things.
Neue Inspirationen um neue dinge zu Backen.
AND OBVIOUSLY People having funky NAILS that match there COOKIES.
UND Das Wichtigste … coole Nägel die zu meinen Kekse passen.
Yes of course the Cookies will be 100% eatable, and the nails will not be done by a professional, but my me.
Ja die Kekse wird man 100% essen, und die Nägel werde ich "malen" und kein Nagelstudio.
Back to the OWLS, it's autumn the leaves will change soon and after that the snow will come. If it hasn't already come as in places in the Rockies. However, the Owl has become a symbol of Autumn. Light Brown, Yellow and Orange make up this cute little Owl. Enjoy having a little cute owl in you house while it lasts.
Zurück zu den Eulen, Im Herbst verfärben sich die Blätter, und bald danach kommt der Schnee. Ausser man wohnt in teilen der Rockies da gibt es das weisse Wunder schon. Die Eule ist für mich ein Symbol vom Herbst, mit dem Farben, Braun, Gelb und Orange ist diese Eule mit Sicherheit Wetter tauglich. Geniesse die kleine Eulen wo sie noch im Haus ist denn sie ist schnell weg als man schauen kann.
Süße Schoko Eule
n
Für den Teig:
125g Butter
125g Zucker
1 Ei
250g Mehl
1tsp. Kakaopulver
Für die Deko:
50g Puderzucker
2EL Karottensaft
50g Weisse Schokolade
24 Schokoladen Drops
Backofen auf 180 Grad vorheizen.
Für den Teig alles zusammen mischen und gut verkneten. Dann eine halbe stunde in den Kühlschrank und ausrollen.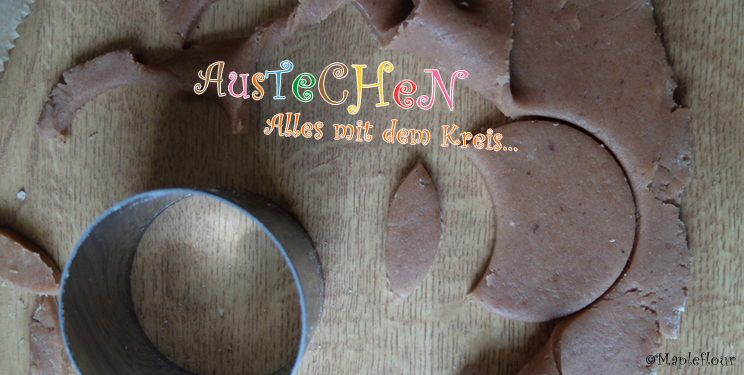 Alles mit dem Kreis ausstechen, und auf das Backbleck legen. Anschliessend in dem Backofen 10 backen.
Weisse Schokolade Schmelzen und follow below….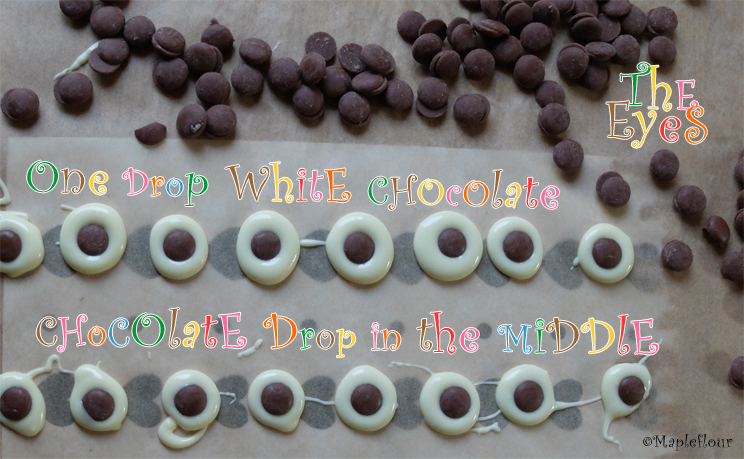 Puderzucker mit Karottensaft mischen.
(Nein es hat kein Nachgeschmackt, und zweitens ist es eine Natürliche Lebenmittelfarbe ohne irgendwelche Chemischen Zusatzstoffen.)


If you like this event … tag me and use this Hash on social media #mynailmatchesmycookie.
Findest du es cool … tag es auch in Sozialen netzen #mynailmatchesmycookie.
---
All content, pictures Copyright © 2015 by InkasTour.com • All Rights Reserved. All other content is copyrighted by the respective authors and linked to Origin.
Receive the latest news & stay up to Date!