The Perfect Winter Itinerary for your Finland Vacation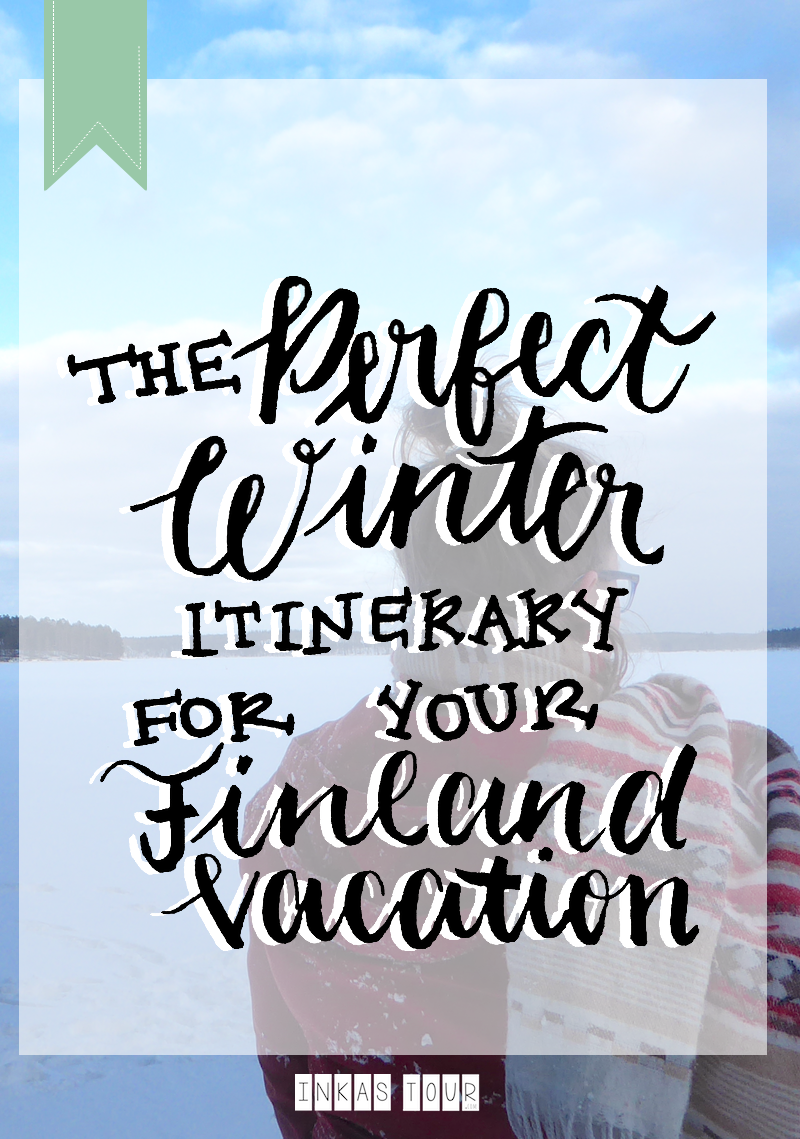 Finland is a beautiful Country, with amazing wide Landscapes and pure beauty. While Summer has a lot of offer, Winter has this unique beauty about it, there is a perfect stillness in the air, and the feeling that the whole Country is almost in a constant feeling of contemned but no less joyful. It could or might just be that this is the Perfect Winter Itinerary for your next Finland Vacation, this Itinerary is not about visiting the cities in Finland but rather enjoying nature, and spending the least amount of this in Cities.
The largest Airport of Finland is in Helsinki, which will probably get you the most deals and easiest access to Multiple flights going in and out. However, Ryan Air does not fly out of Helsinki, but Tampere about 2hours North from Helsinki. Once you have arrived in Helsinki, I would recommend renting a Car, it is by far the easiest way to travel around Finland, and one of the more cheaper ways.
Before you go and read what places NOT to miss, here are some useful tips and you may find helpful for your Finland Vacation:
It is allowed to go wild Camping, including sleeping in Cars in Finland anywhere, with the restriction of having to be 100m from a house. Consider pitching a tent, renting a small Camper, Station Wagon, or winging it and sleep in the car. This will most definitely safe in Accommodation.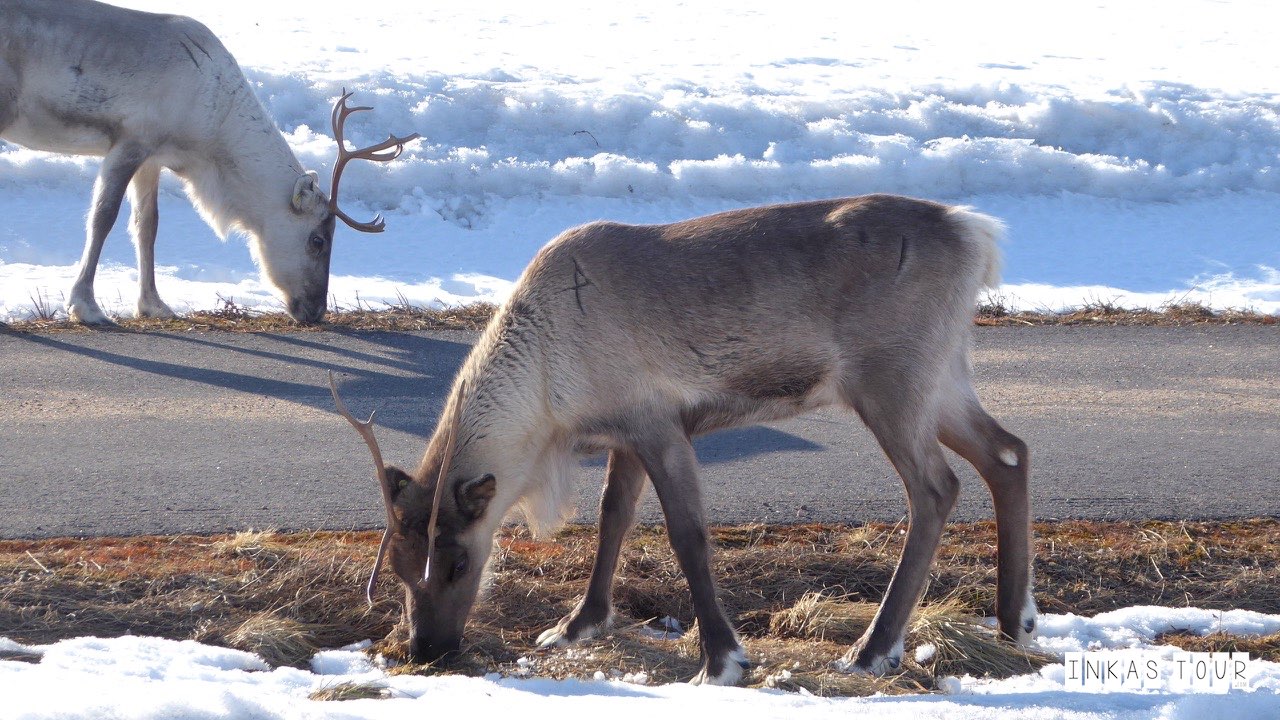 Finland is NOT expensive, compared to the other Scandinavian Countries, but rather had almost the same prices as Germany would have.
Finnish people are a bit "moody" but super nice and friendly, especially the once the places that are not as used to Tourists as others may be.
The Gas Stations especially ABC's are amazing, not only do they open at 6 am -7 am in the Morning, have amazing Bathrooms, they have free WIFI and HOT Coffee (of course they also have Tea and Hot Chocolate among many Pasteries and a large Lunch Menu every day.)
The best thing this is not a Tourist "Trap", it's something the locals would do, well they do. After day one of the Roadtrip it became a ritual, a Coffee each morning, and all around the Country you would find a couple of local Men having a Coffee together, in some places it felt like it was the Community Hall and they where hosting Game Mornings/ Afternoons.
When you fly into Finland you will either fly into Helsinki, or Tampere (Ryan Air). Tampere is about two hours North of Helsinki. So book your Rental Car and or Accommodation accordingly.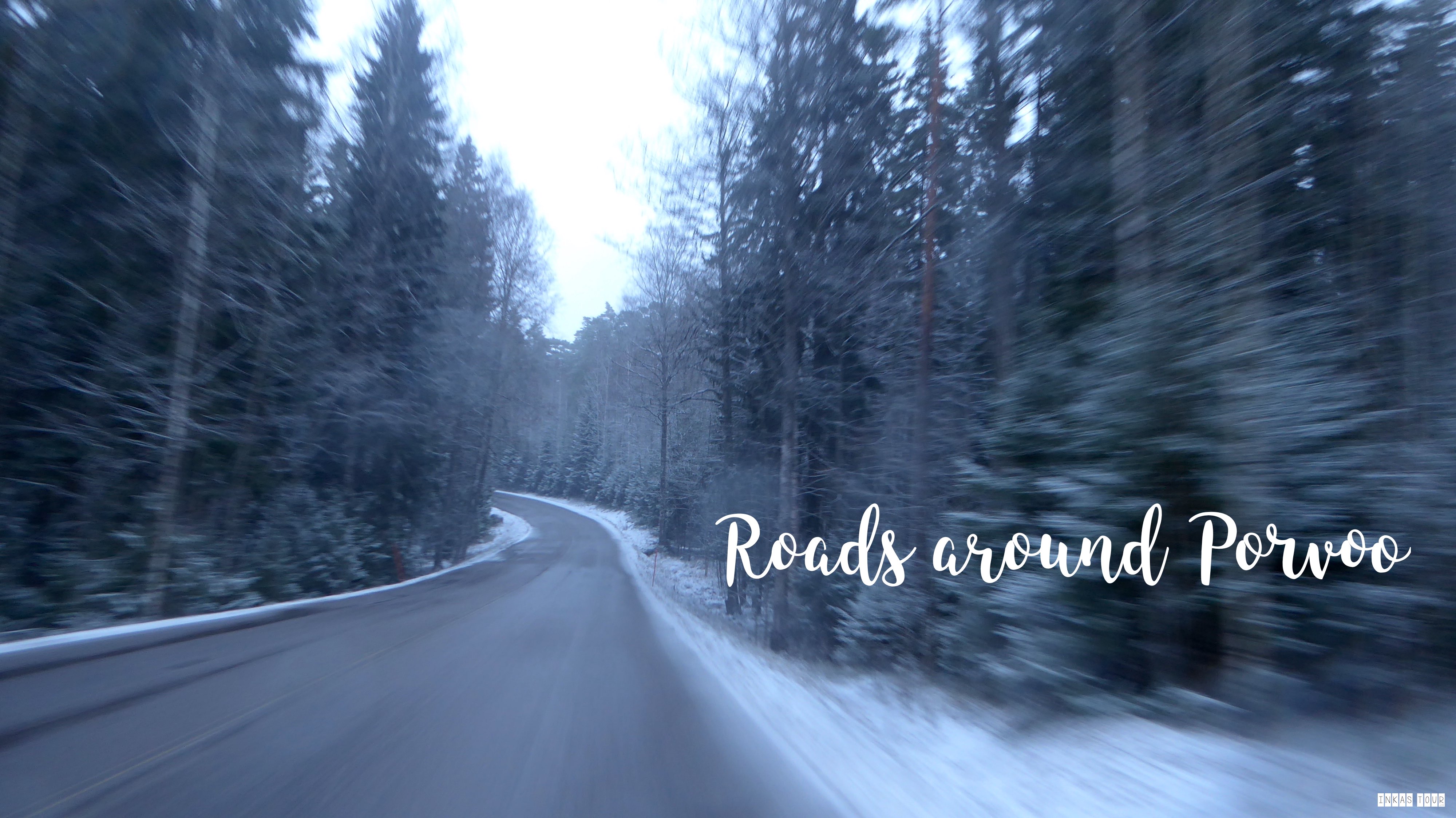 Porvoo
While I have heard great things about it, I can not say so for myself. With the desire need to want to leave the City and just get out of it and leave it behind, Porvoo was a great evening driving direction goal, which proved to be a good decision, there was a spot to park the Car for Us.
Early Morning this town was a little dead, plus an almost misty day outside did not make it any more inviting. Which were enough reason to travel on a see what else awaits?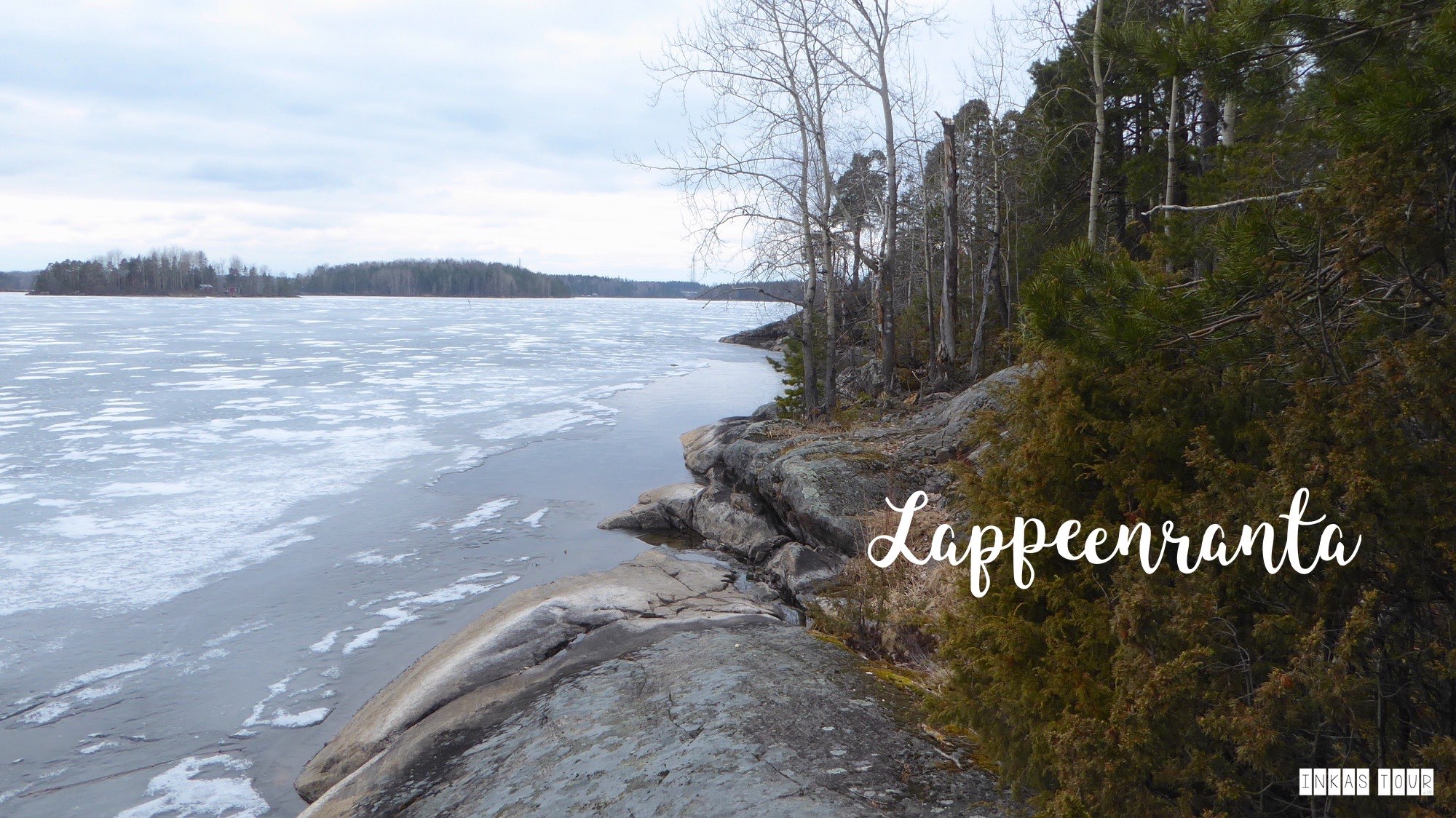 Lappeenranta
Situated at the bottom of the Lake District, on the Lake Saimaa and just 30km from the Russian Border. it sure has to be a beautiful Place to visit in the Summer. However, the Lake was still frozen in April, and only just starting to thaw up. Let me tell you the wind was very chilly.
Lappeenranta as a really cute old part of the City. From the Main City simply walk towards the Water, and you will reach the Old City. A walk along the Harbour is also worth it, I would suggest going along the Harbour first then into the city because as you are leaving you will find a really cute Cafe, a great place to warm up, enjoy come Coffee (Kahvi) and maybe even a slice of Apple Pie. They also have some Magazines to read, if you want to read some finish, or at least try your luck at it.
Just on the outskirt of the city there is is a 3 km Walk, with some great views along and over the Lakes, you will probably see a lot of them on your Finland Vacation. Of course in Winter (and yes even April) there Lakes are still covered in Snow and are mostly Frozen. You will find this Walk under this name: Pappilannoemem Luontopolku (Yes I know such an odd name, and I have not clue how to pronounce it).It's short but worth it, I would suggest wearing study shoes at least some with a pretty decent profile.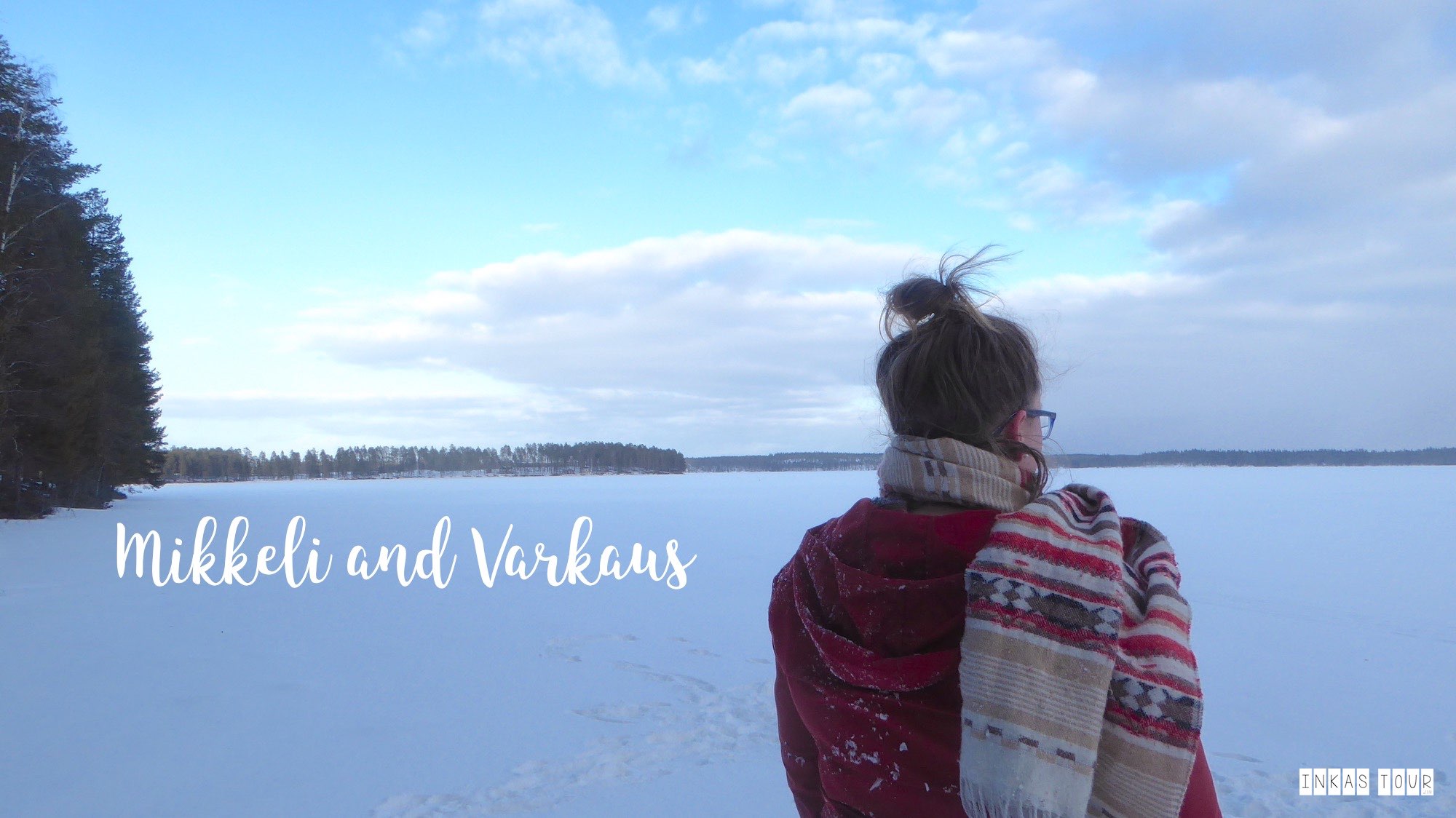 Mikkeli and Varkaus
Two Cities in the heart of all of the Lake Action. When driving from Lappeenranta to Kuopio you will take this Road (most likely), among many many Lakes. I could personally drive hours on end along and among these Roads. There is no "real" traffic just a lot of Beauty and lots of Peacefulness. But it is nice to know that there are some cities along the way should you have the desire for a Hot Drink or are in need of Food.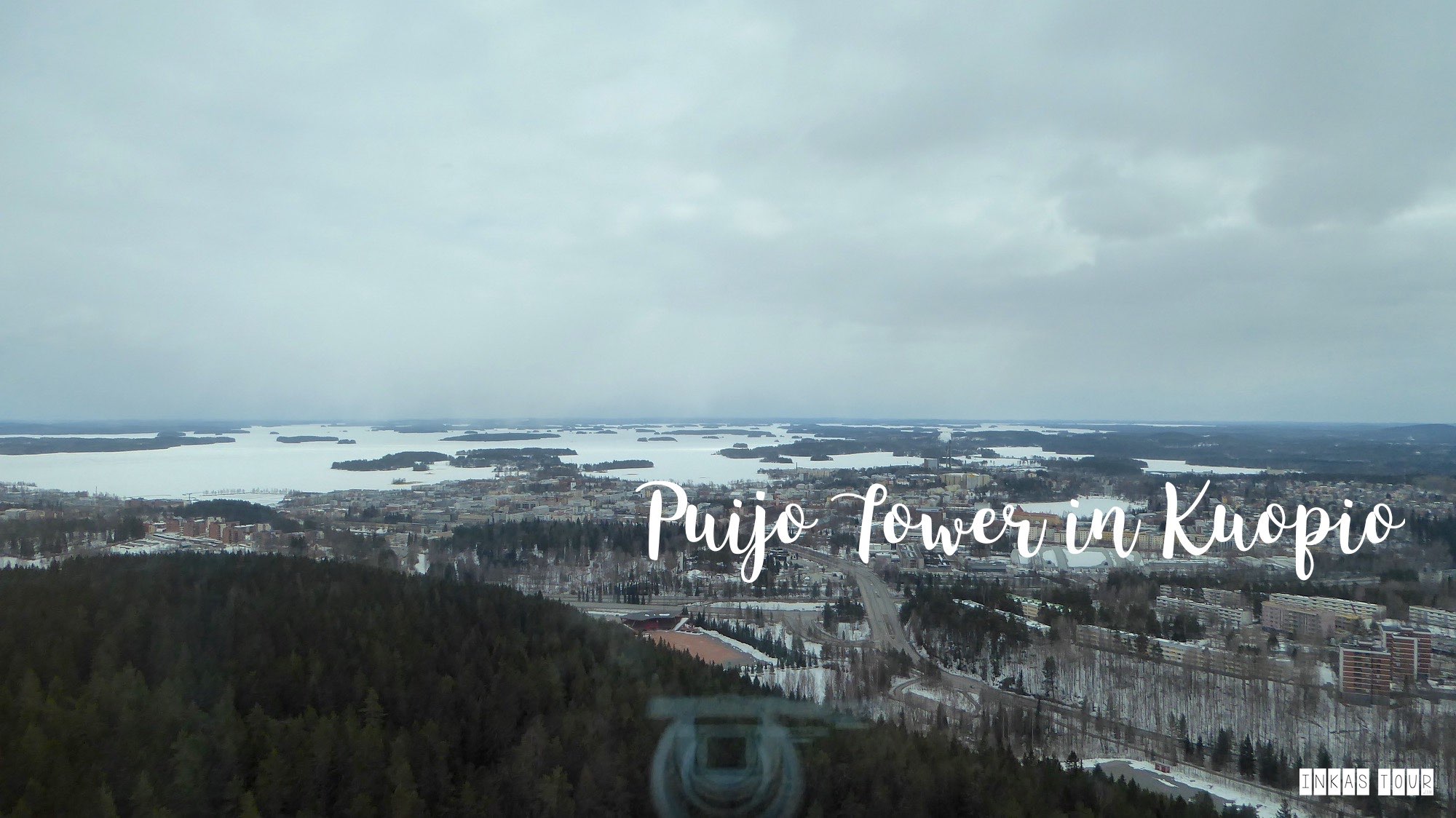 Puijo Tower in Kuopio
The Puijo is located on top of Puijo Hill in Kuopio and is an observation Tower. With an AMAZING view of all the Lakes, and it is amazing how far you can actually see. It is 75 meters high and has a Cafe and Restaurant at the top. Fun Fact: It was the first Tower with a revolving Restaurant in the Nordic Countries when it opened in 1963.
The Puijo has an entrance fee of 6€ for Adults. For more information on Opening Times and Discounted Fairs, the Puijo Tower Main Page has all the INFO.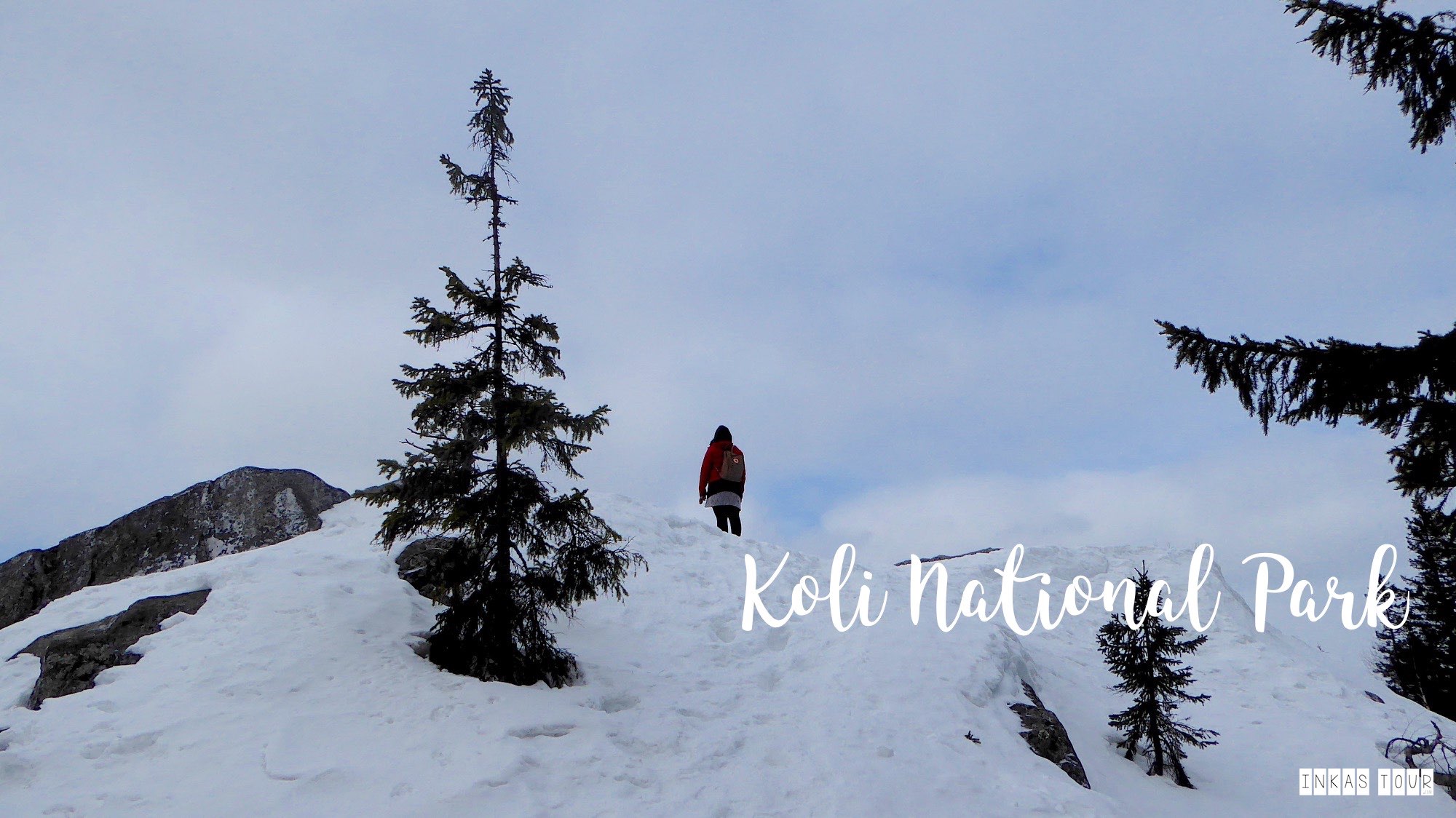 Koli National Park
If you are not an experienced Hiker and don't want to be out in the Cold all that much, the Koli National Park offers a great selection of Short and Long Hikes. Sometimes you just got to take the Tourist Trail and embark on it like a Traveller. The Circuit to the Tops Trail is the most popular short Walk in the Koli National Park. It has an amazing view over the Lake Pielinen and is also used largely for Advertising in the Koli National Park. Ever wanted to recreate an Advertisement, with your self in it. Well, this would be your chance.
While the Circuit to the Tops Walk/Hike should again be taken with caution and proper footwear is an absolute must, again it is totally worth it, and extremely beautiful, and easy to reach once you are at the Heritage Centre Ukko or the Hotel Koli, both located near the "Main" entrance.
Suomussalmi
There is not much to say about Suomussalmi but I just love this name. It is probably announcing totally different, but the name Sumo Salami just makes me giggle and laugh every single time.
However, if you are interested in a War Museum, then this might just be your city.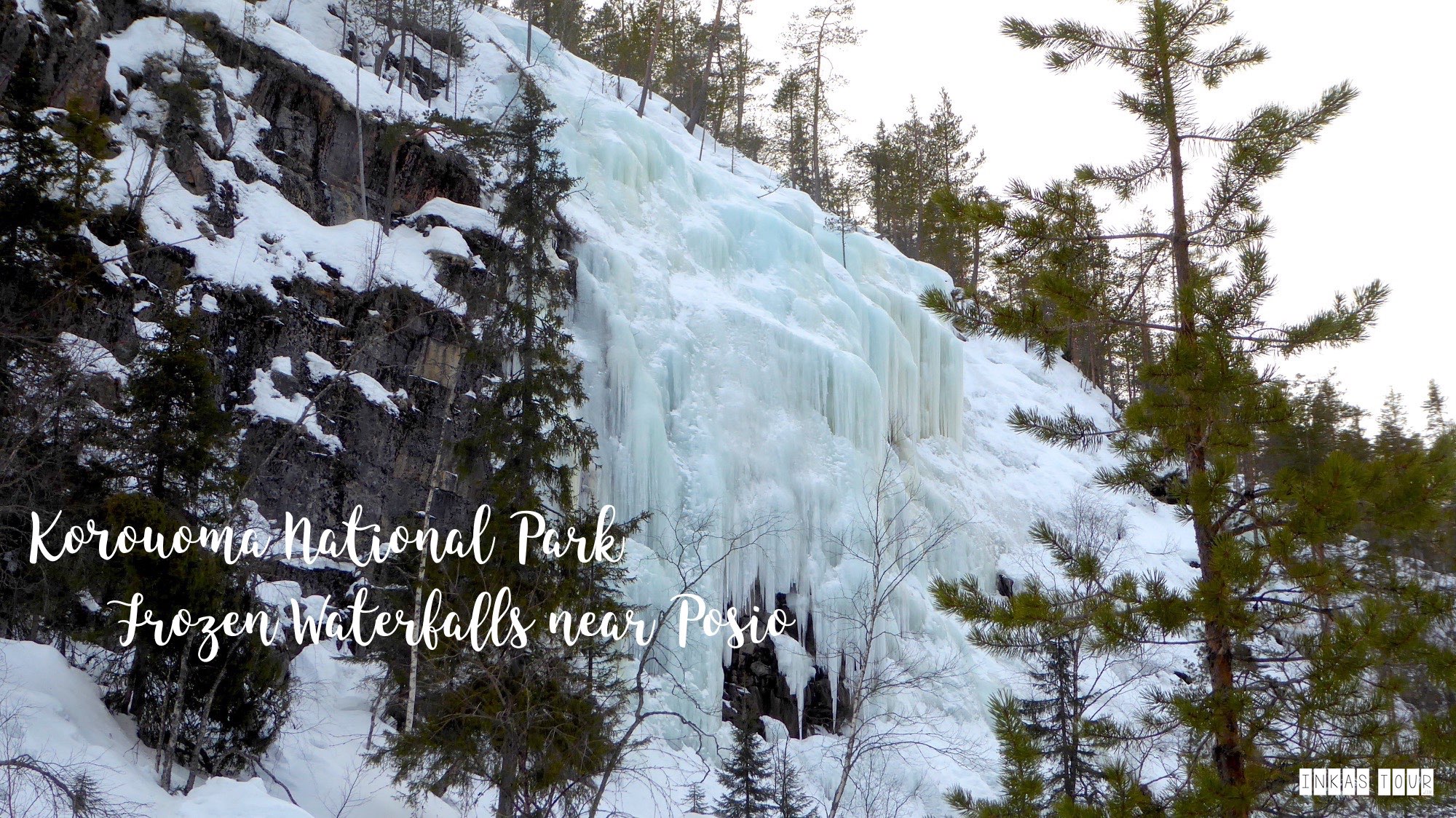 Korouoma National Park – Frozen Waterfalls near Posio
Frozen Waterfalls, Snow Covered Trees and Paths, and a little bit of Ice. The Korouoma Valley or Korouma National Reserve is located just outside of Posio and is about 30 kilometers long, with a 130 m deep Canyon.
At the Bottom of the Canyon is the Korojoki River.
The most popular trail is the Koronjää, it is a 5km Circular Trail takes you along a great view of the Valley and the three famous Frozen Waterfalls. You might even see some Ice Climbers along the Waterfalls, as this is a very popular spot. Wear proper food wear and have a little fun and enjoy the Winter Landscapes. By the River, which you may just get a glimpse of you can and might just be able to see how much Snow there is still on the ground.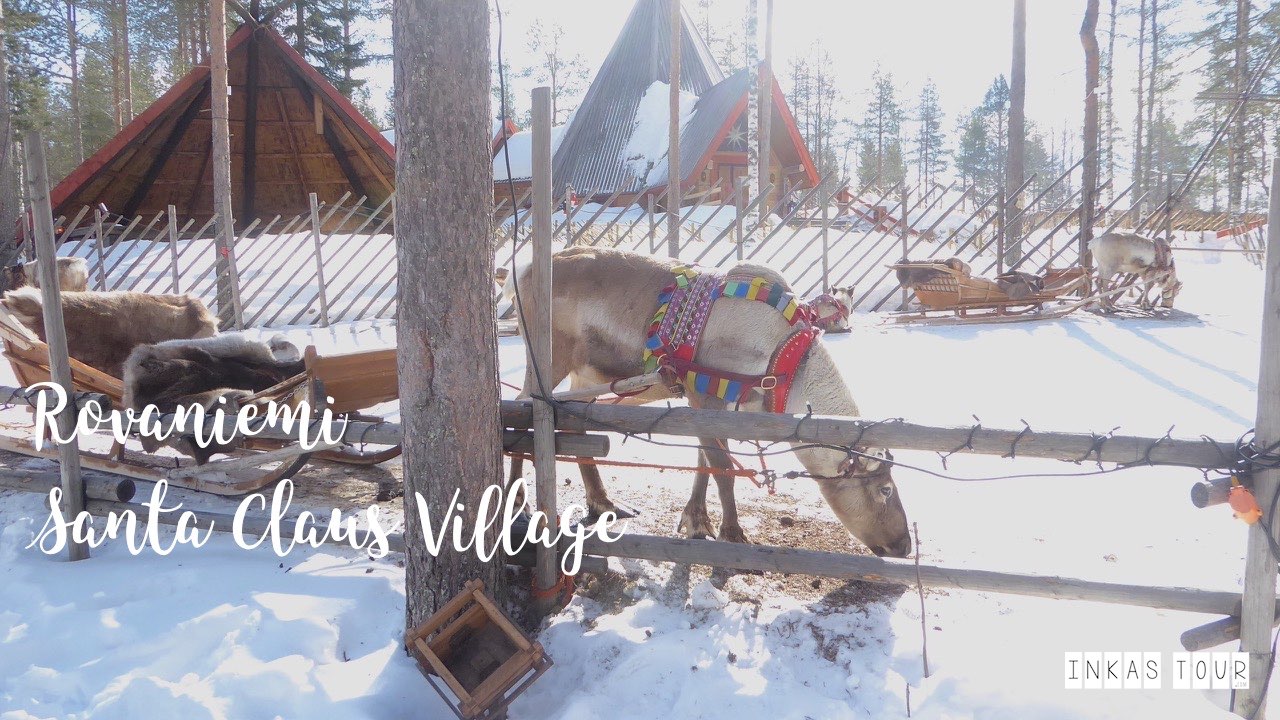 Rovaniemi
Did you know that Rovaniemi is the home of Santa? The City of Rovaniemi is located 6 km away from Santa's Village and the Arctic Circle. Who does not want to go see Santa, and go to Santa's Post Office? There are even some cute Cabins you can rent, in which you have your own Private Sauna. Basically, the whole Santa Village has something to see for young and old. There is also the option to book a selection of tours, like a Husky Safari, which I highly recommend. It was one of the best decisions that I have ever made, to go on a Husky Safari. It is a mixture of Joy, relaxation, adrenaline and just pure adventure.
After Rovaniemi, it is all downward, as this is most definably the have way mark of you Roadtrip, if not even a little more over half.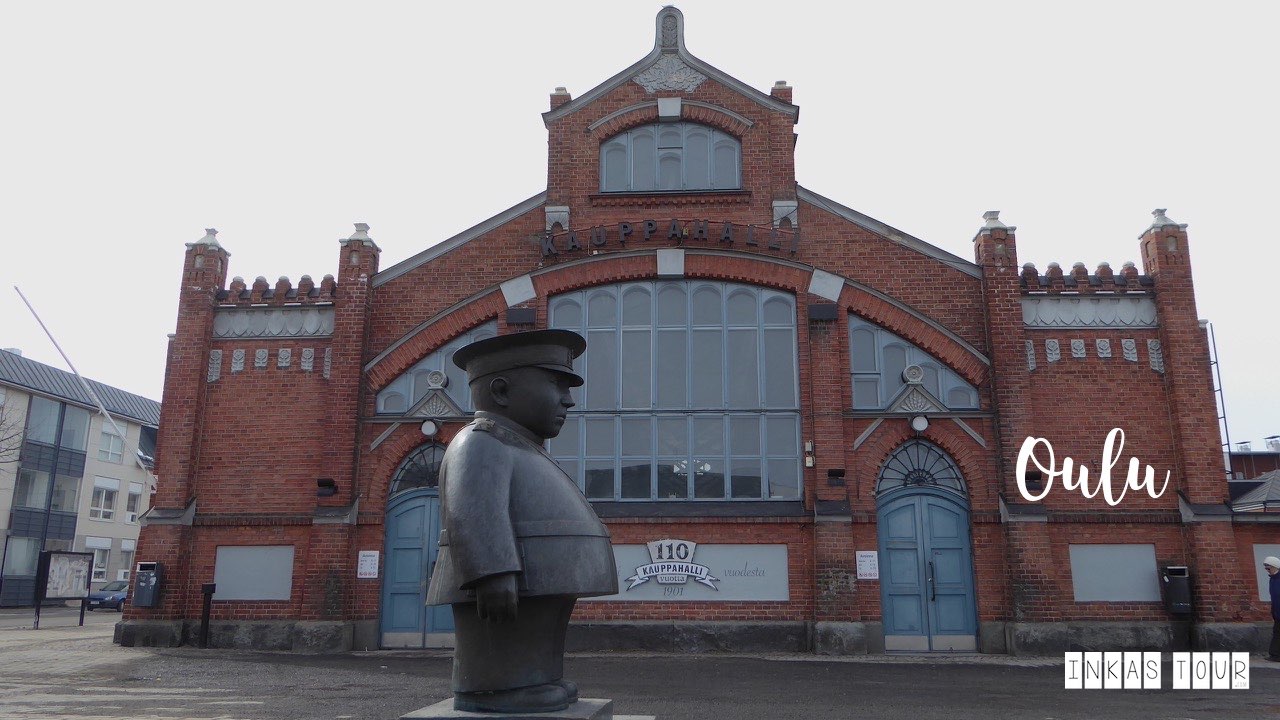 Oulu
Oulu is located on the Coast in central Finland.
At first, it might not seam anymore or less significant, but besides the beautiful Waterfront square (Kuppatori), that is home to beautiful Warehouse type Food Stalls, more importantly, it is the home of Toripolliisi, also know as The Bobby. A Squat Policeman Statue. He is just too cute and was named after the bobbies that once patrolled the marketplace.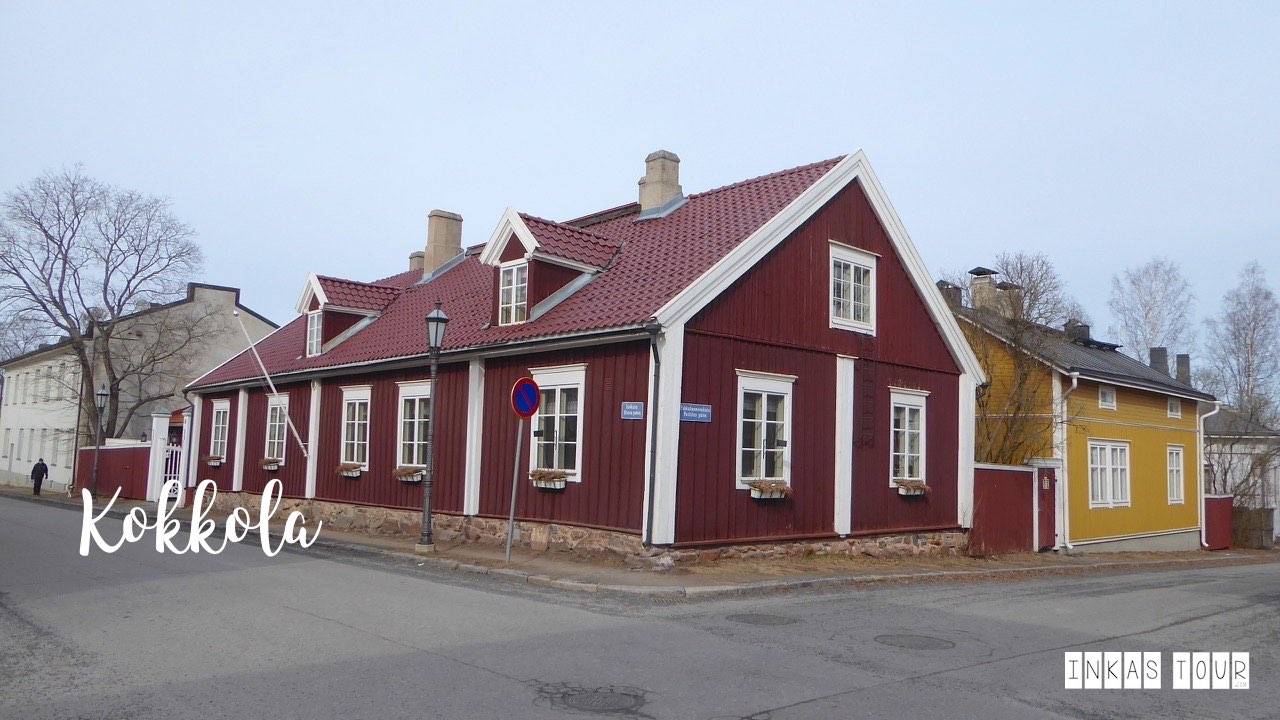 Kokkola
If you are at all looking for those "typical" Building that should in out minds conquer and be all over the Nordic Countries, the Kokkola is exactly that. We often mix Finland with Sweden, but as Kokkola (also like Oulu) is much close to Sweden, even the Street signs are in both languages, you can see the influence.
It has some beautiful Buildings, and streets are worth it checking out.
Now, this might not be your typical Iteniary, where it tells you to do this do that, and while sometimes they are great, each and every one of us wants to travel just little bit different. I hope this gives you an overview of places that I had enjoyed on my Travels and wished for I had when traveling to Finland instead of having to try and search Finish sites and translating those.
There is also a reason I have not included many prices, I myself travel cheaper than others might, I am the person that will sleep in the Car, eat Wraps for two weeks, with the occasional "special" meal. I try to limit myself to what attractions, tours, and other activities are offered, but rather enjoy the simple beauty and nature that a place and country like Finland has to offer.
Is there anything you would add to this list of wonderful activities for your Finland Vacation?
---
All content, pictures Copyright © 2015 by InkasTour.com • All Rights Reserved. All other content is copyrighted by the respective authors and linked to Origin.
Receive the latest news & stay up to Date!