The connection between ABC & Donuts in Finland ? + Raspberry Oven Donut Recipe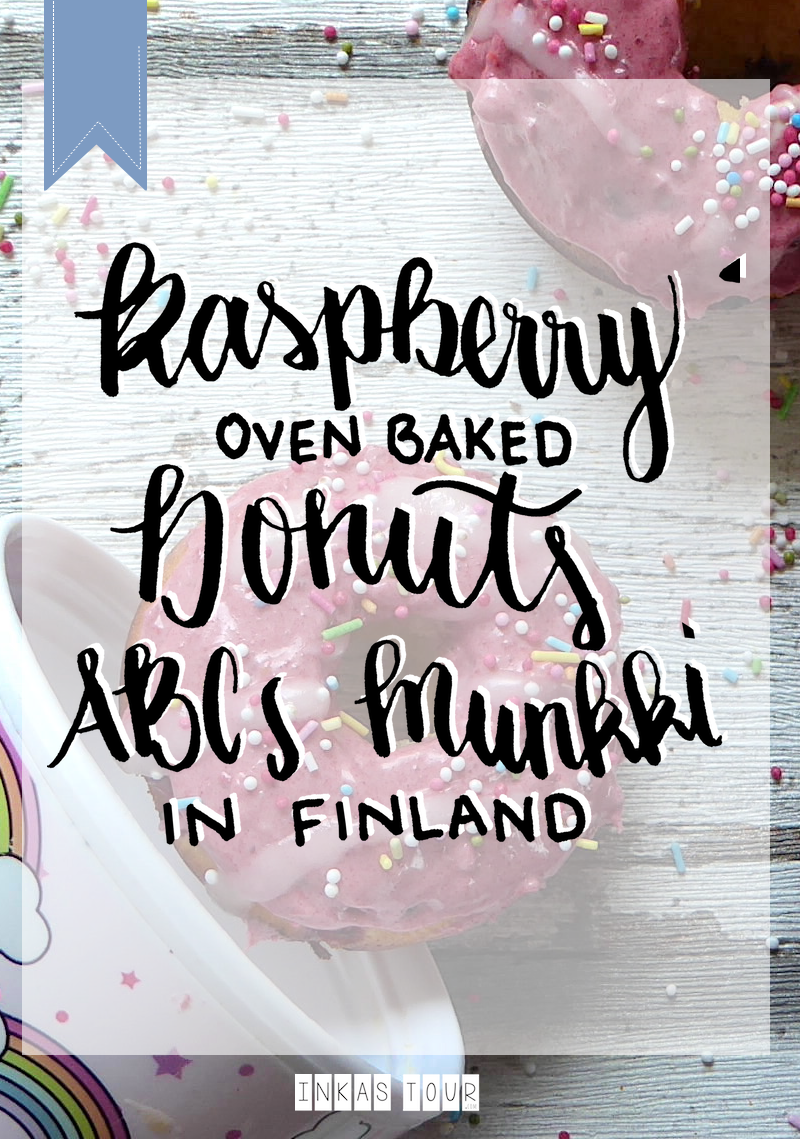 Like much of the Rest of the World Donuts, with are Munkki in Finland are also a thing. At many Cafes and Gas stations, which are a hangout place in Finland, you will find the delicious Munkki. The more traditional Finnish Donuts are classified as the Plain Donuts and turned in a mixture of Sugar and Cardamon. But there are a few colorful Frosted once out there as well. Maybe not so traditional but most defiantly there. Today we are making a "healthy" version of these Colourful Donuts, an Oven Donut Recipe, with some Raspberries.
How you are probably asking why Healthy, well we are baking them in an oven compared to baking them in Oil. This procedure will result in the fact of a much healthier Donut in general.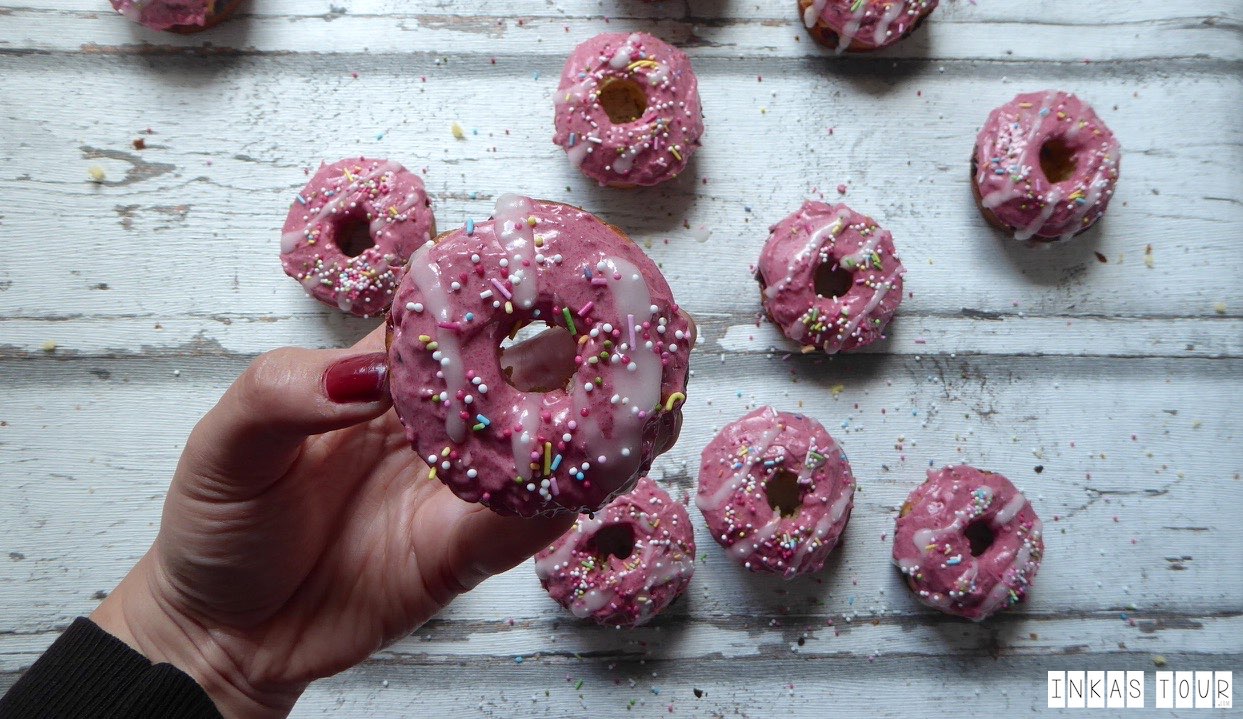 Are you excited because I am!! If you are now thinking OMG! Now I need another pan, no worries I got you covered, for a super easy DIY description how to make your own Donut Form, check this out right here. All you need is a Muffin Pan, some round Wood, and some Tin Foil. And you have got your own DIY Pan to make this Oven Donut Recipe.
Much like any Dessert Munkkis in Finland are best consumed with a Large Cup of Coffee, which is Kahvi in Finnish. Unless you are in larger cities it feels like there are not a lot of smaller Cafes, Gas Stations are the place to hang out. It does not matter if you get there as early as 7 am, there will be a group of older Gentlemen having a Coffee in the Morning, or if you get there in the Afternoon, where there may be Game Afternoons happening. Making the Petrol Station a hangout place, is a thing all around the Country, on this 10-day Roadtrip, it quickly became our thing as well. The ABC Gas stations became our favorite, unlike some other, they not only have fabulous Bathrooms (yes this is important when you are camping and want to look pretty for the rest of the world), HOT Coffee and Wi-fi.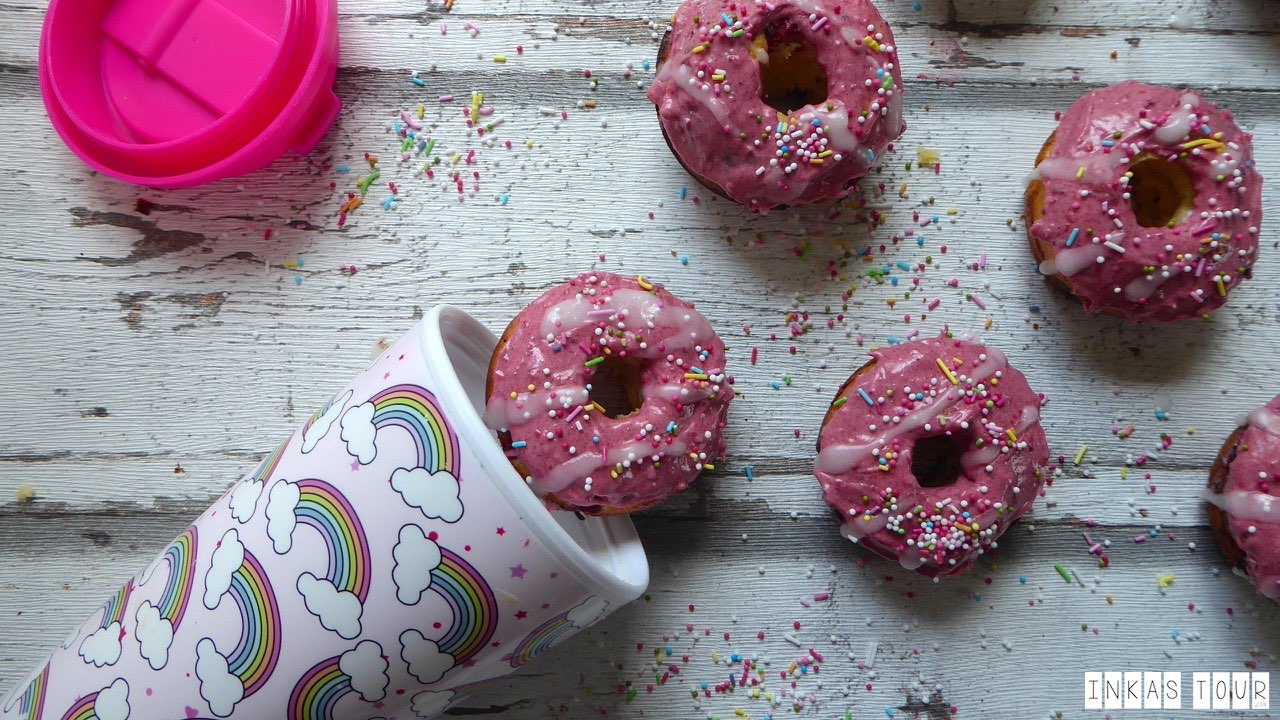 Now I must say it did take us some time to figure out that Munkki's are really Donuts. Going somewhere new and embracing the Language, Culture something takes a little time to figure out.
Some Languages are easy to figure out, and easily read after a little bit of practice, but Finnish looks just as confusing as the first day. I guess I am just not used to having so make same letters in one word. Someone did tell me, that it is really "simple" you just pronounce every letter as in the Word. Don't know it that makes it any easier.
Have you tried your luck to learn Finish?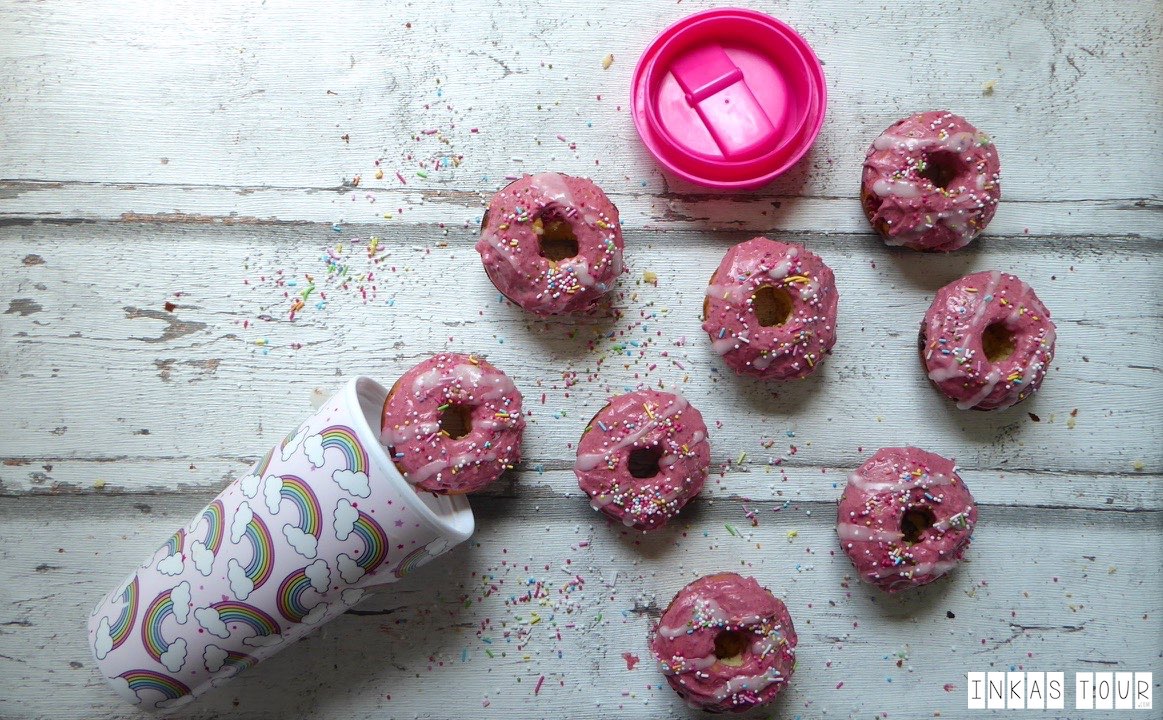 Raspberry Oven Donut Recipe
Ingredients:
Dough:
150g Flour
1tsp Baking Powder
pinch of Salt
100 ml Buttermilk
3TL Oil
Juice of one Lime
1 Egg
100 g Icing Sugar
1 tsp Vanilla Extract
80g Of Fresh or Frozen Raspberries
Frosting:
a couple of berries from above or dried Raspberry Powder
50g Icing Sugar
Sprinkles to decorate
The how to Step by Step: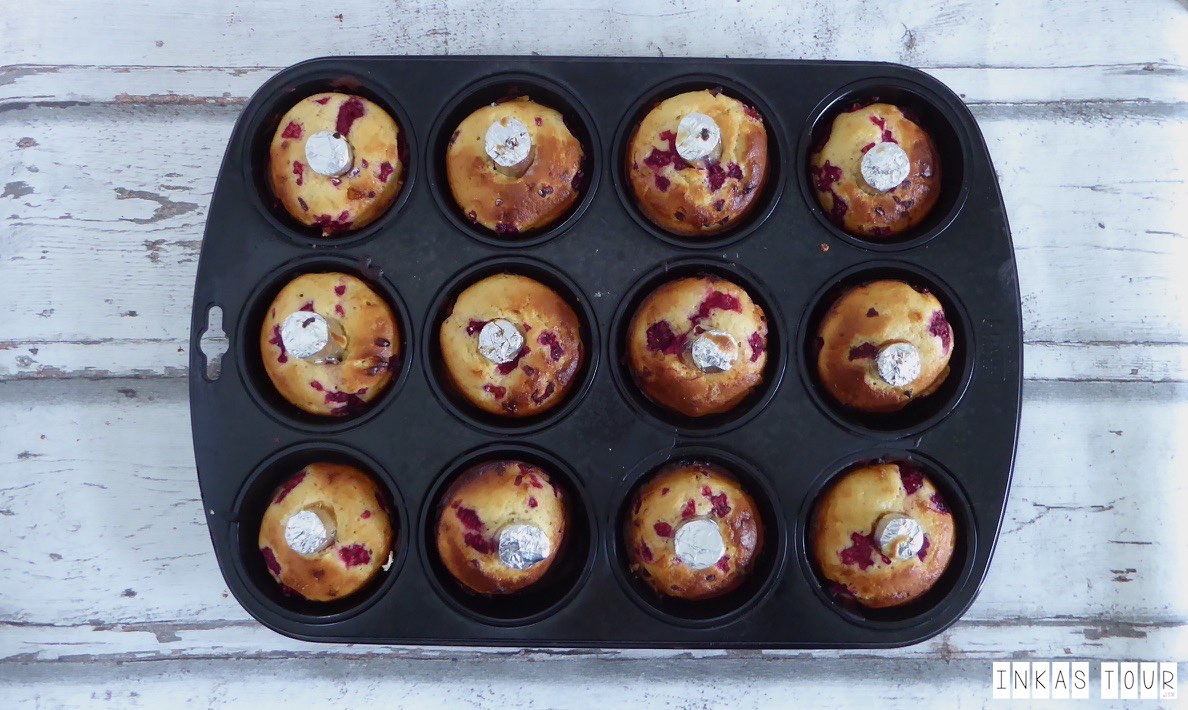 1. Mix the Icing Sugar, Vanilla Extract, Egg and Juice of one Lime together until creamy. Slowly add the Buttermilk and the Oil into the Mixture.
2. Add Flour, Baking Powder, Salt into the Wet Ingredients, and Mix.
2. Fill the Mixture into the greased Donut Pan and push 4-5 Raspberries into each Pan. (Spare a few Berries for the Decoration.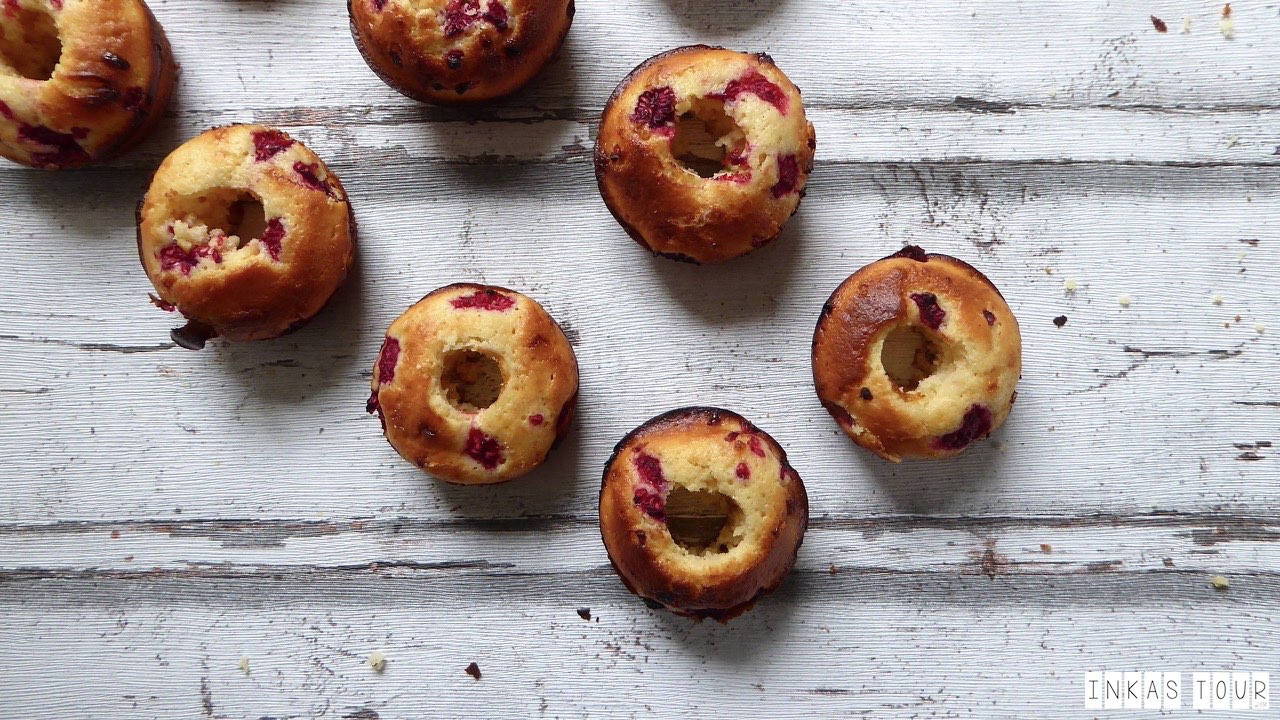 Bake 10-15 Minutes at 180ºC. Let them cool down.
For the Frosting:
1. Squash the fresh of thawed up Berries, and mix with the Icing Sugar to make an icing. If the mixture is too thick, add a few drops of Water.
2. Once the Donuts are cooled off, spread the Frosting on the Donuts. Decorate with Sprinkles, to add the extra Color.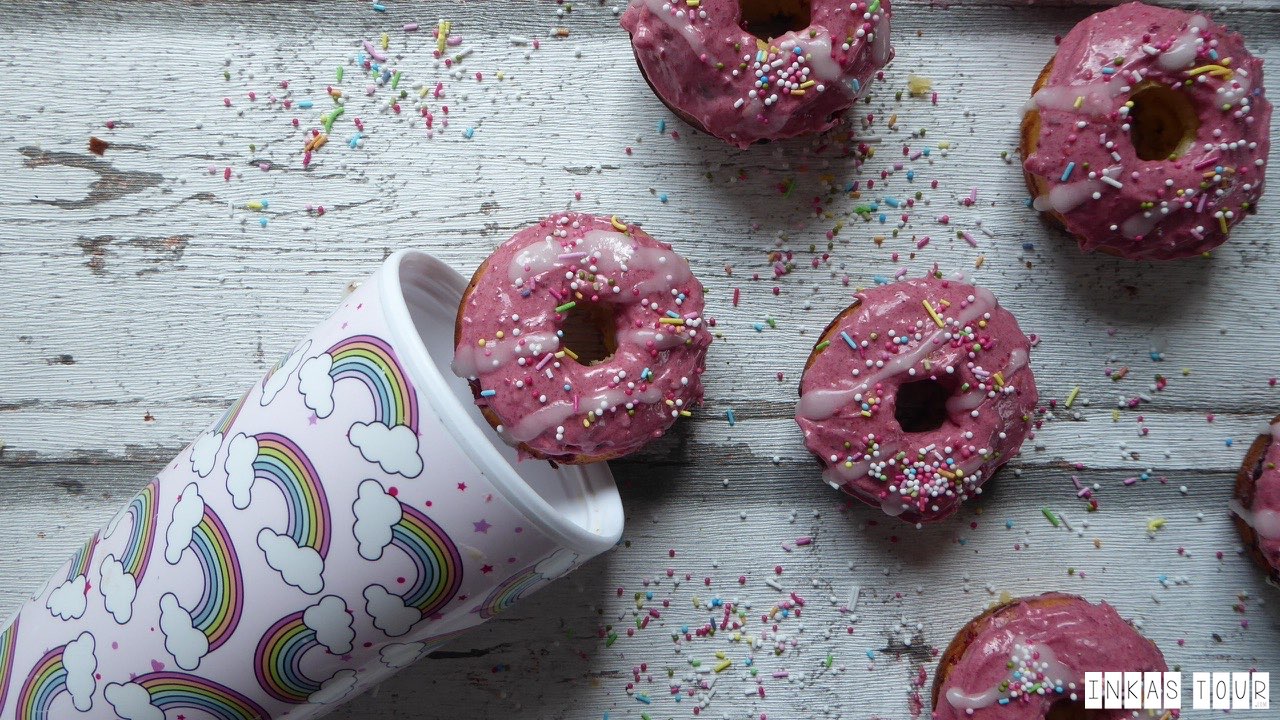 Do you have a Recipe that reminds you of a certain Country of place, like this Oven Donut Recip
---
All content, pictures Copyright © 2015 by InkasTour.com • All Rights Reserved. All other content is copyrighted by the respective authors and linked to Origin.
Receive the latest news & stay up to Date!