10 things to see and do in the Catlins in New Zealand
The Catlins in New Zealand are probably the least explored Area in New Zealand. But if you do get a chance do it.
There is this ruggedness and wild feeling of exploring the Catlins in New Zealand. From almost being at the end of the World and being at the most southern point in New Zealand, to seeing trees where you wonder how they can actually still stand. And not not forget the beautiful Waterfalls and the Surprise at Surret Bay.
In all Honestly there are a lot of things to see and do in the Catlins in New Zealand. The Catlins is referred to the Area in New Zealand. It is the Southeast Corner of New Zealand on the South Island. It lies between Balclutha and Invercagill.
In order to explore the Catlins, it is easiest to rent a car. The larger Bus Companies do not stop in the Catlins.
10 things to see in the Catlins in New Zealand
1. Slope Point
The most Southern Point in New Zealand is Slope Point, unlike what most people may think that it is Bluff. Bluff is the Last City / Town along the SH1 which runs from North to South in New Zealand. With only 4803km to Antactica, the view out to the rough sea is truly mesmerising.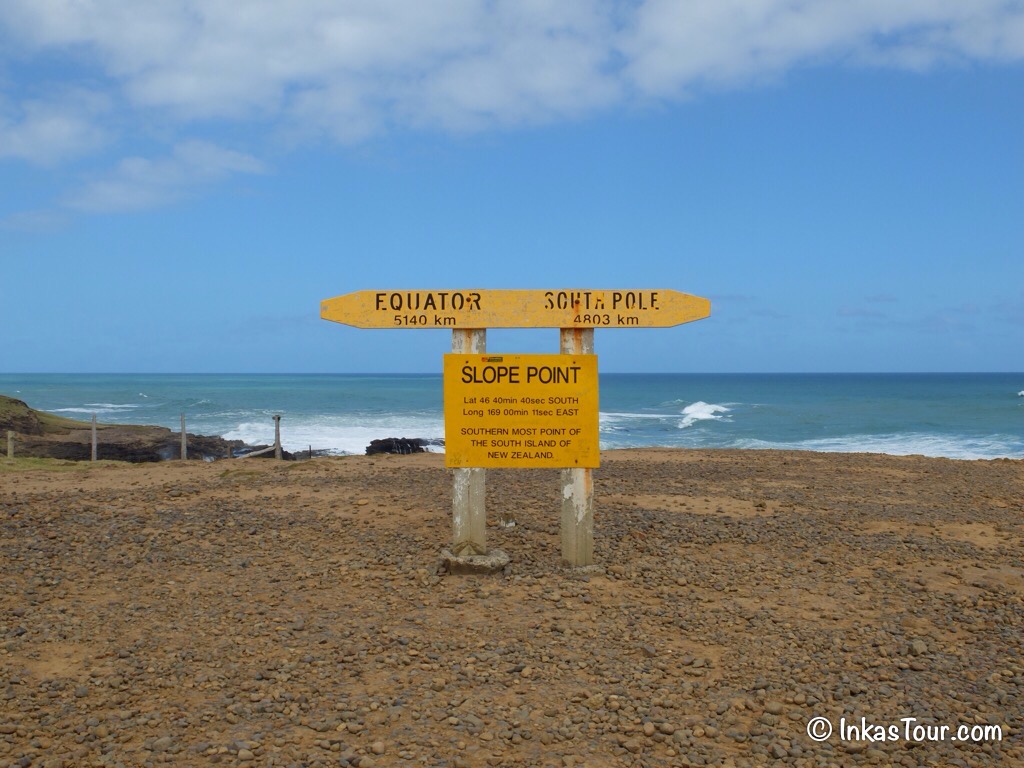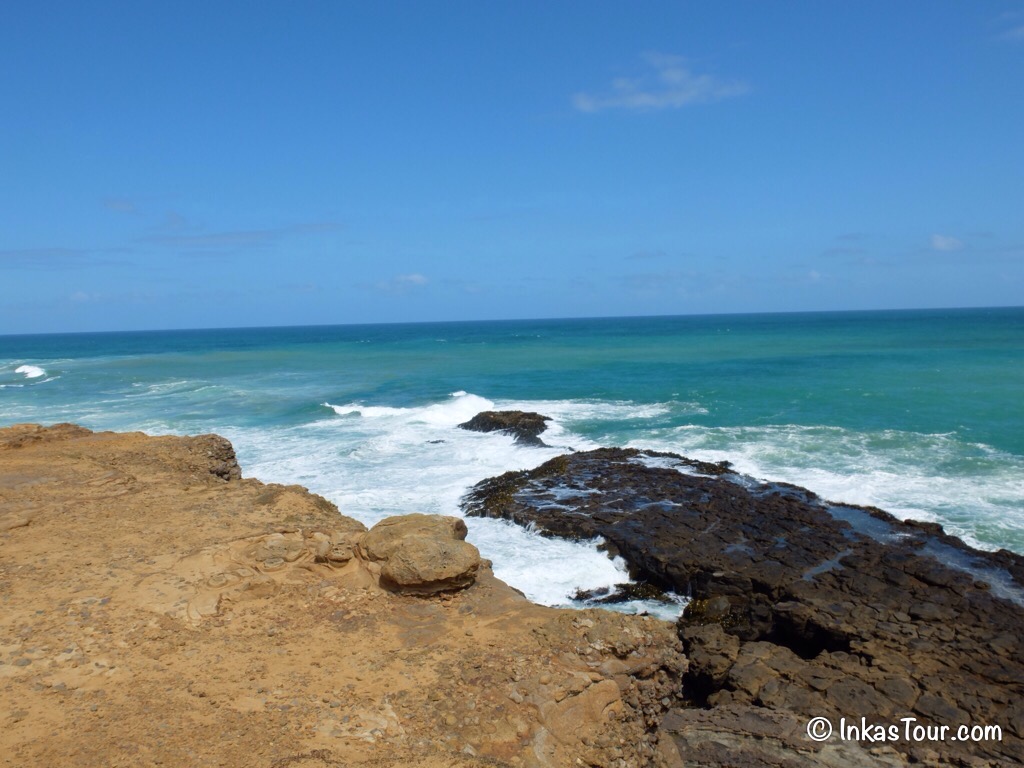 2. Rugged Landscapes
Some of the Landscape of the Catlins, there is a lot of Farmland around.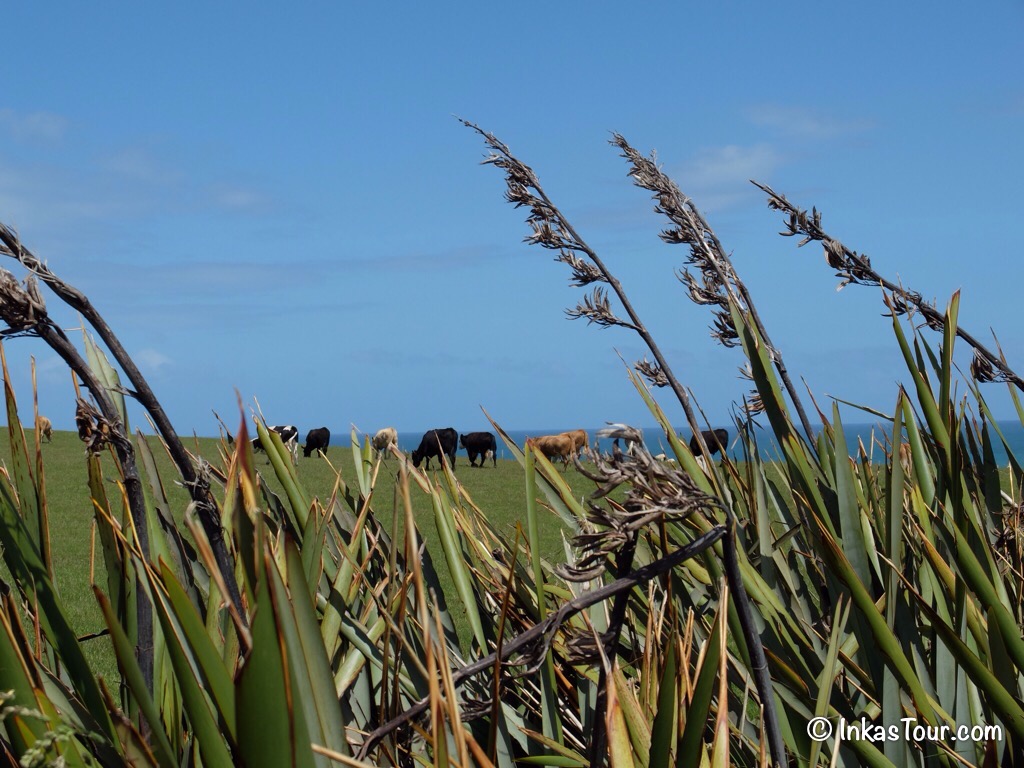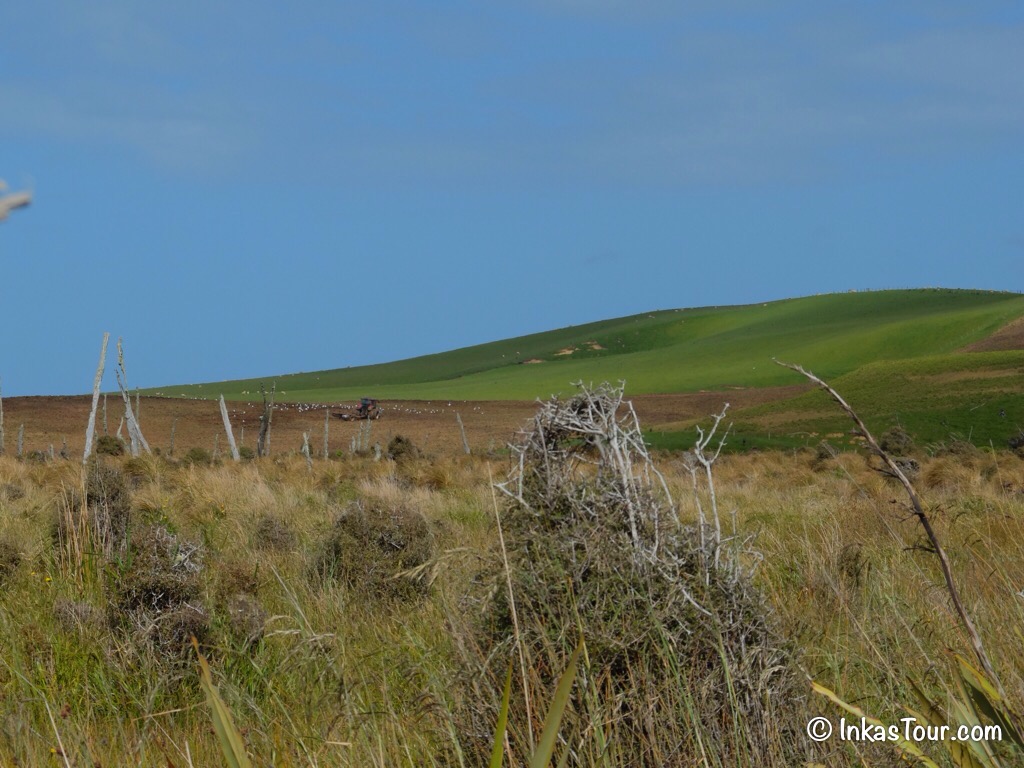 3. Curio Bay
Curio Bay / Tumu Toka which translates from Mauri to 'hardened wood' or 'stump of wood'. A reference to the imprints of the fossils of fallen trees, around 180 million years ago.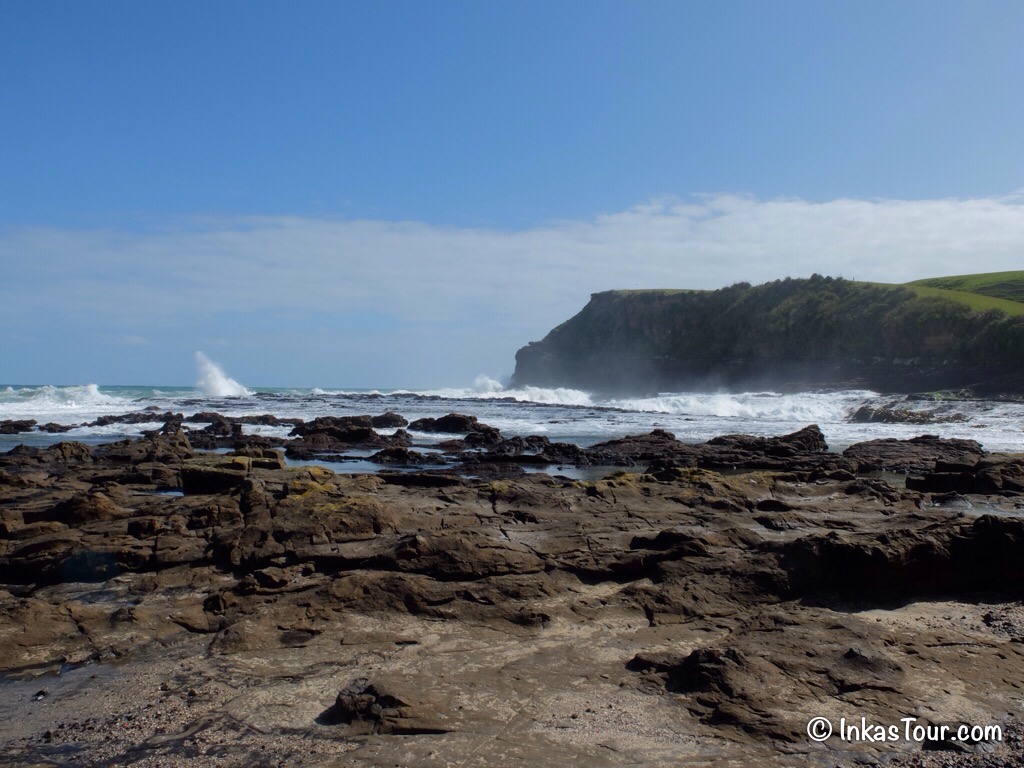 4. Tautuku Bay
A great spot to have a break, I am not sure if surfing would be any good here, but it sure looks like a place like that. A Lookout to the South Pacific Ocean.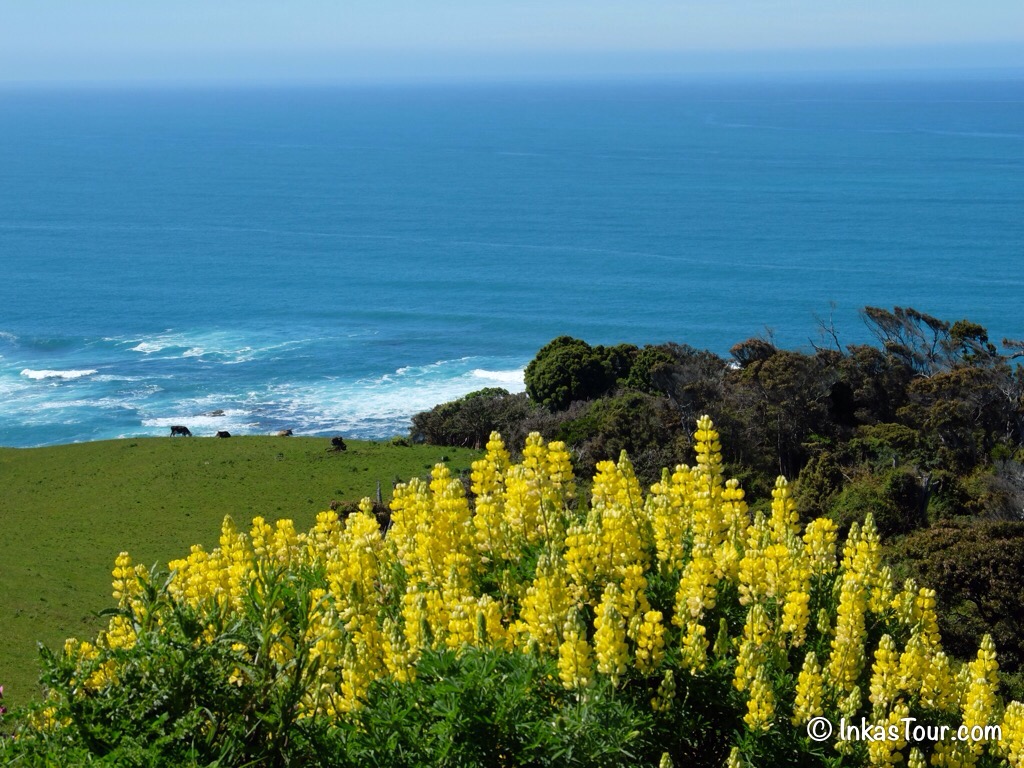 5. Lake Wilikie
A Walk through and Enchanted Forest, that places you in a mixture between Jungle and Leaf Forest. It is about a 30 minute walk, to this gorgeous Lake, on the edge of New Zealand.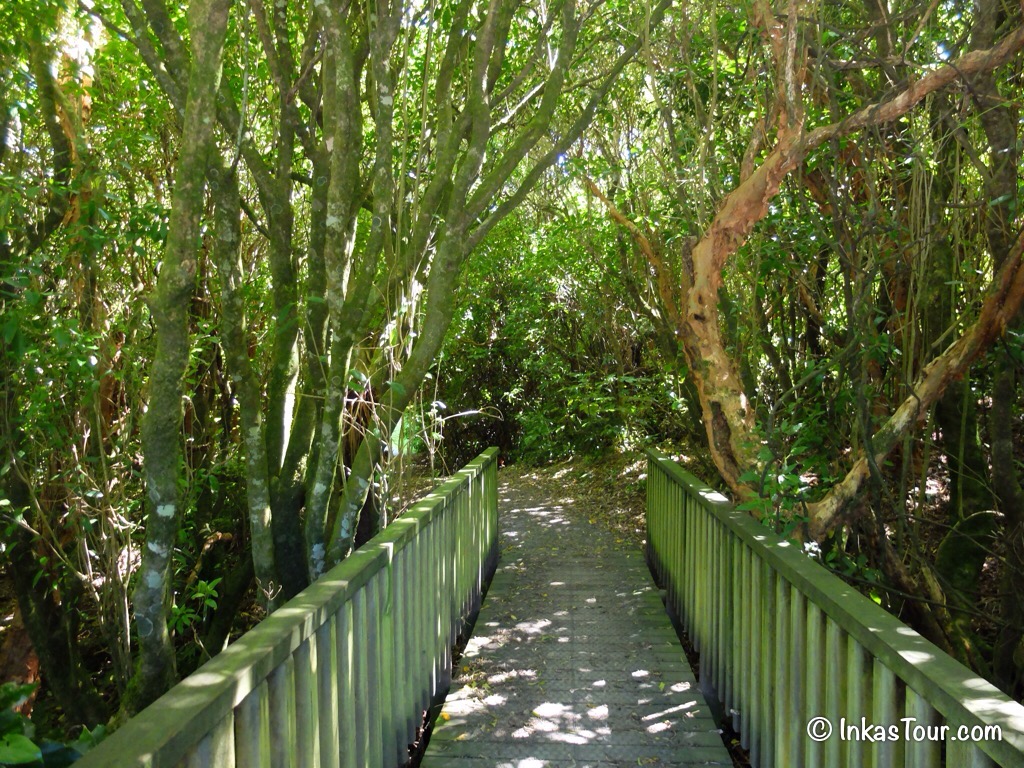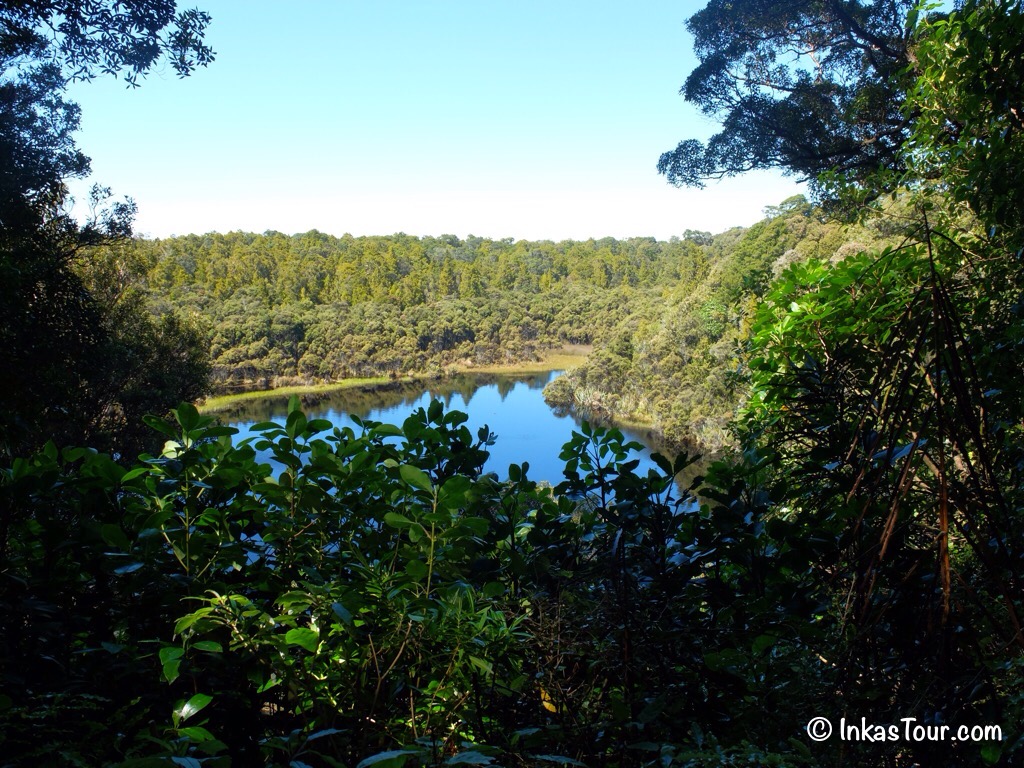 The Maitai Falls and the Horseshoe Falls
Where the Catlins are not bare, they are covered in Forest. Much like the one at Lake Wilikie, it looks like a mix between a Jungle and Leaf Forest. Enchanting almost. In technical terms a Another Forest, regenerating podocarp/broadleaf forest. The Horseshoe Falls are 5 minutes away from the Maitai Falls.
The Purakaunui Falls
The icon of the Catlins, and the most photographed Waterfall in all of New Zealand. With the multiple steps the Water flows down it does look pretty epic. This Gem is hidden in the Forest, and will come to sight of about a 15 minute Walk.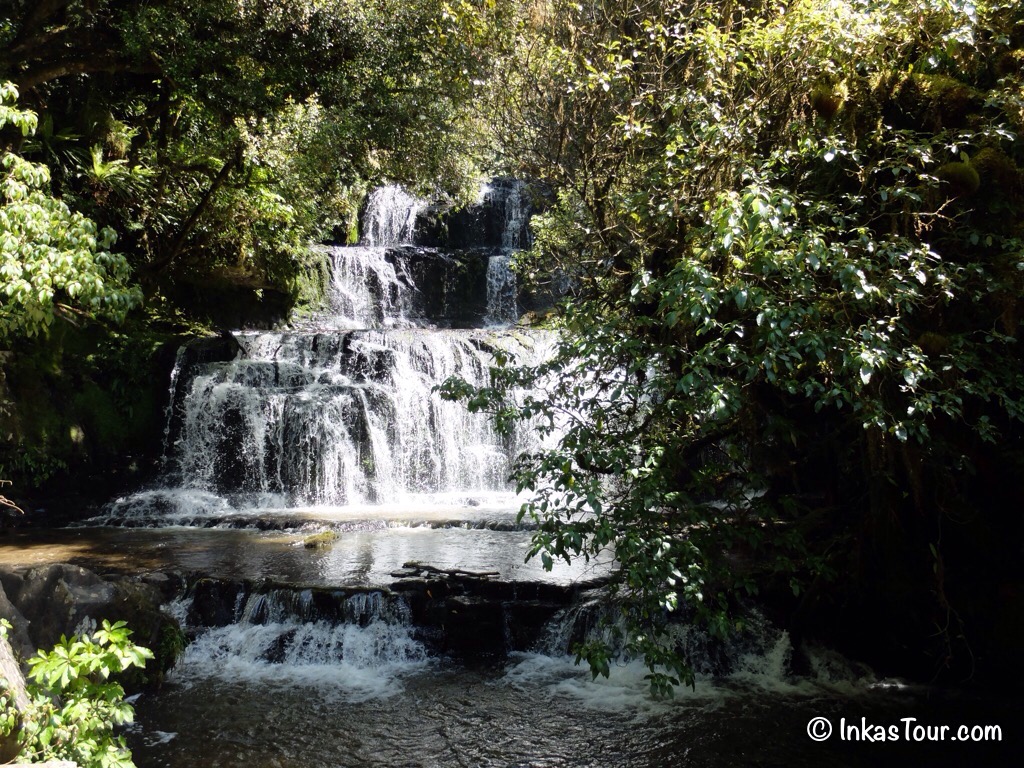 This Walk to the Purakaunui Falls is probably the most beautiful walk, with a lot of undergrowth, which will result in wanting to take more time than "planned" 15 minutes. Besides normal trees there is also one Hallow one which looks like one good like inside it.
Surret Bay
I am going to tell you a little secret, this Beach may seam insigiicant to you. But if you walk along the whole length of the Beach, one way taking about 1 hour, all the way to the end, you will be rewarded. Believe it or not it is home to some Sealions. Sure Bay is only a 5 minute drive from Owaka.
Do not get to close to the Seals, keep a good distance, and look out for "sandy" lumps as they like to cover themselves in Sand to cool off.
If you have not figured it out yet, well this is a little sea lion going for a jog.
An after jogging for about 4m, a breather is much needed. They look so cute and funny when jogging.
Nugget Point
Home of the Nugget Point Lighthouse, but also home to a small colony of the Yellow-eyed Penguin. You will be able to identify them as they do have a circle of yellow around their eyes. On this particular night, there where four Yellow-Eyes Penguins.
Later in the evening, one last stop called. Nugget Point another stop to see the Yellow -Eyed Penguin, this evening we saw 4.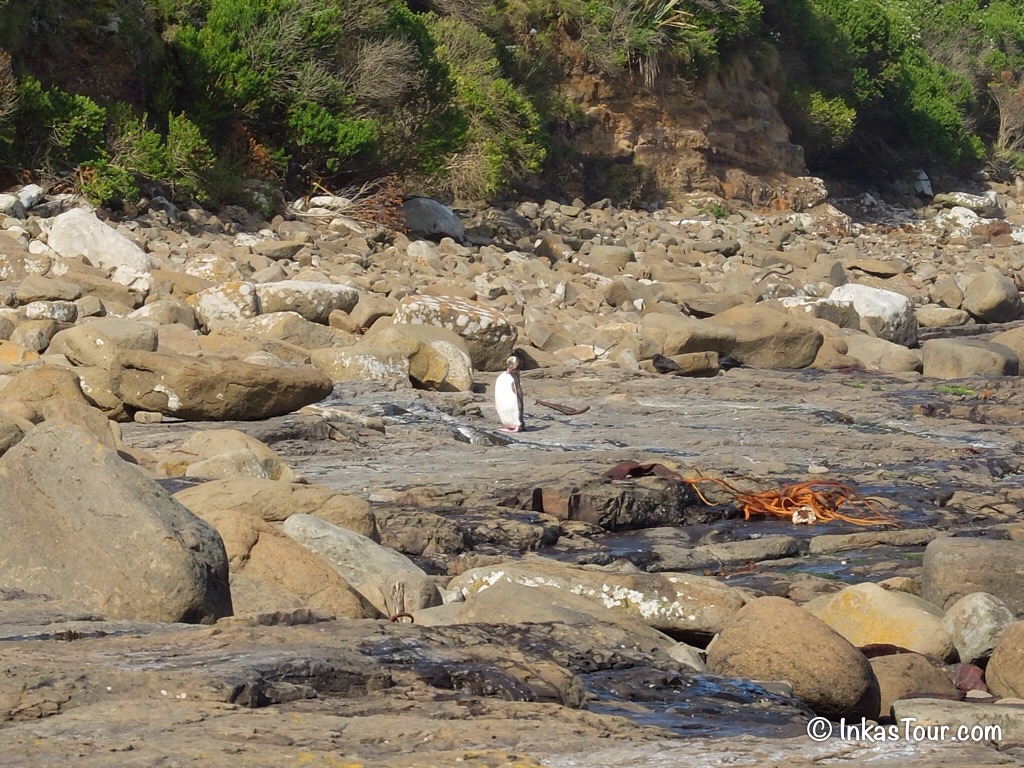 This closes the Journey through the Catlins, in order to see more you'll just have to explore it on your own. There is just sol etching special about seeing, Animals in their natural environment. If you would like to see some of these, then the Catlins in the way to go. Especially the Yellow-Eyed Penguins, this is one of the few places on earth to be able to see them.
Have you visited the Catlins in New Zealand?

---
All content, pictures Copyright © 2015 by InkasTour.com • All Rights Reserved. All other content is copyrighted by the respective authors and linked to Origin.