Love and War 4.5 Reasons about Blogging
We often see the New Year as a new start. And in a sense it is exactly that. But how many of the New Years Resolutions have we made and that fall completely through. Probably at least 90% of the time our intentions are thrown over board within the first Month. It is always love and war.
Although the New Year has already started, and I have to say it did not feel like much of a chance from one day to the next; there is still a chance to make some new resolutions, and a start for a bolder post, about the life of Blogging.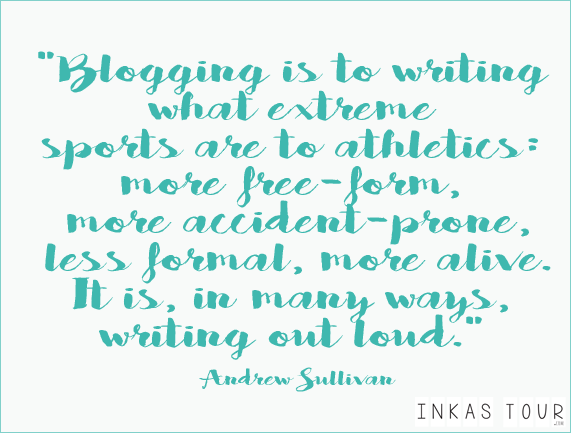 Over the month of December I needed some time away. It's not as though I didn't have things to write about tell or say, but the fact of sitting down and actually writing the posts, somehow the motivation was lacking. I think I needed a break to find my voice again, and find the joy of blogging. So in order to work through those darker days, I have decided to write it all down.

The thing I hate about Blogging (and why I still continue)
Have you ever noticed that, that really no one seams to be original anymore?
All blog seam to have the same structure?
That all the content almost feels the same?
But what makes a Blog different, original?
Why is it just Love and War?
I am not sure! But those that are different either came at the right time, or they have the right projects. Really it is all about timing. Maybe they also have a unique story telling voice. What ever it is, this is the piece of the "magic" we all try to find.
Sometimes this feels so much like a trap. Always having to optimize and try to create something different. I am sure every Blogger has felt this way, being stuck in the trap. Then we desperately try to climb out of the Trap. What ever the cause; It maybe be a writers block, or pressure about traffic number or followers. But either way there is a Information overload.
Now I ask myself am I any different? No I am not! (sadly)
I believe this needs to change!
But what made me want to do this change? And ask all these strange questions? And what am I going to change.
Well turn out there where four and a half factors in the last month or so, that made me come to this conclusion ( You may have noticed my absence);
1. The (indirect) Pressure in the Blogger World
It starts with Comments on a Blog. Continues with number of Visits and traffic, Facebook likes and Instagrams loves, and other Social Networks. SEO and Marketing. How on earth do we keep up with all of this. I feel so overwhelmed.
Who would have though Blogging was so complicated?
I would lie if I don't feel the pressure of the Blogger World. Everyone wants their work to be recognized and accepted, to have a good reputation among other Blogger and hopefully some loyal Readers. (Even if you say it's not important AND shouldn't be the main thing, we are all happy when we get a comment, a share or like. *There is no point to deny it)
One year ago; I felt like I wanted to break free, and have blog. Share thoughts and ideas, and basically share them on the Blog, rather than in just a Journal. Little did I know, that a year later by view on how I handle my Blog changed, all the Pressure has become almost too much. How do you concentrate on so many things at once?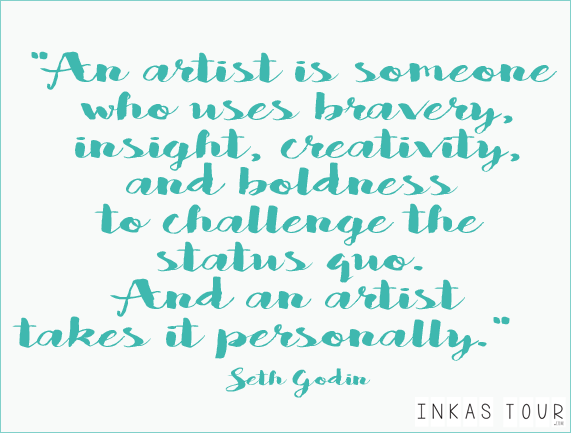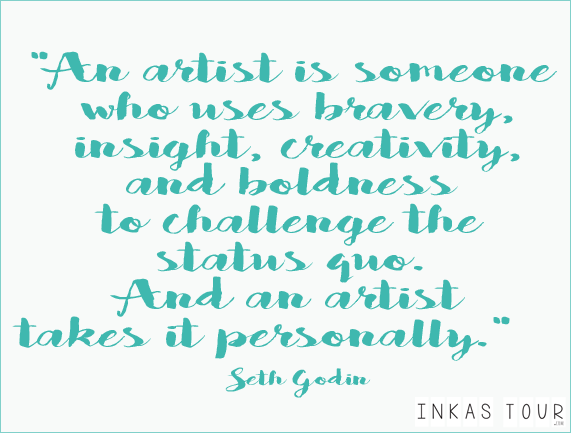 At the time a magazine style seamed to be the best, it looked serious and professional. Over time it felt like the layout was not doing it for me. A couple of weeks ago I tried changing the color, to hopefully make it pop. However the things I love so much about other blog, just ain't in this layout. It just didn't feel right. On the Road it was hard to change and optimize, because all the drama with my technology happened.
So I stopped and asked my self, what was missing? And sadly I have to say the ME!
I tried to mimic other peoples strategies and ideas, switching them up to make them my own. But really it's almost feels more like a chore than a Hobby at points.
I think I have figured it out, I wanted something that looks a lot more like a Journal, rather than a Magazine. You see my Journal is extremely thin when it starts but become incredible think, from all those sticky notes, tickets and maps from all the Journeys. Not to mention that my Journals never last very long, because I write so much. And I Love it, seeing a full Journal is one of the most satisfying things ever. Have you ever re-read you Journal after a couple of Years? It's amazing what you wrote, REALLY!
Back to the Layout of the Blog, I felt like I wanted it to be simple, no complex pictures. Typically I would call it simple beauty.
2. A Blogger feeling the Pressure and writing it openly:
Knowing that I am not the only one, that feels the pressure of this Blogger World is truly amazing, and somewhat satisfying.
Duni, from windmelodie.de (a German Lifestyle, DIY blogger) was brave enough to write about her fears, struggles and dislikes of the Blogger World, which resulted in wanting to give up her Blog. I truly think it is amazing how she wrote about the fact that she could not face the pressure anymore, that takes some serious balls.
The best part was, in the end; after a good night sleep. She came back stronger than ever, and threw out all the "bad:" daemons out of the window. What are followers, traffic and reputation anyways?
I love that she came back strong and didn't let some stupid Bullies take away her Joy!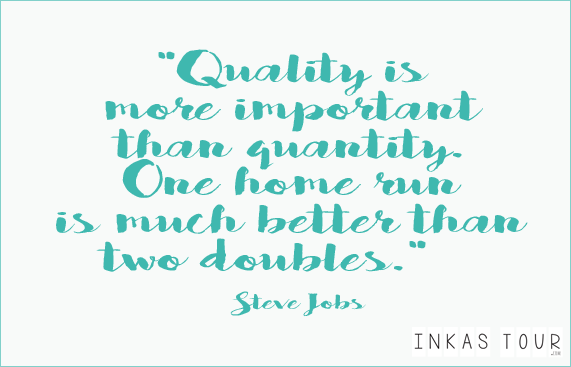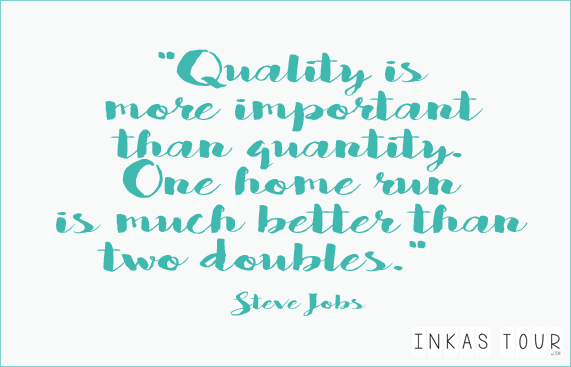 The dislike of some people, can be hurtful, making us ready to give up a Hobby, even maybe a Job. In the end every person that has a Blog, is someone in the limelight of the Public. It is highly likely to be a target.
In the end there will always be people who hate what you write, hate what you do.
But should that influence what we do, write or say?
No I believe not.
3. The final straw (Artikel), to change things:
I read the article from Patrick (back in November as somehow this got me thinking), 101places.de (a German Backpacker blogger, and ex-Digital Nomad). Basically he review his book he wrote a couple of years ago, Job: Travelblogger (in German Beruf: Reiseblogger). What makes the difference though it that, the tips he had back then he believe are not valid anymore. That today we have to be unique to be found, known about and probably their at the right time.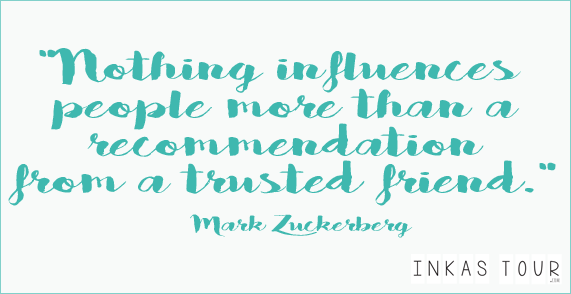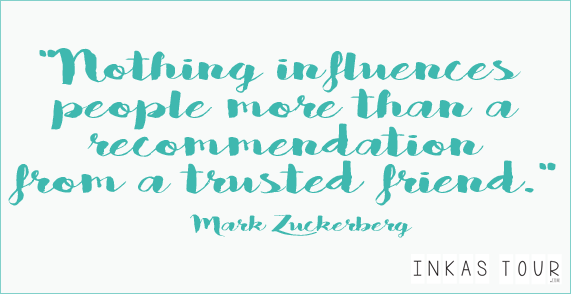 The fact is that Blogging has become more technically than ever, it almost seams as thought it is not about blogging it self anymore. Everyone tells you that you have to open a brand. Have to find a Niche, and define yourself as an Expert.
Yes to all those factors;
But who really cares?
Yes, its nice to have readers who read you Blog,
Yes it is nice to have followers and everything that belongs to it.
But it should not be everything.
So thank you for opening my eyes, that even though my small blog is not big, that even though my traffic is not large. And that maybe I don't have the chance to become one of those "GREAT" bloggers. I appreciate you opinion and agree with you one hundred percent.
So, Although with Inkas Tour I belong to the new generation of Blogging, I really don't feel new to the world.
But just because I am "New" does not mean I am new of blogs, 15 years ago, I already had a blog on very small scale. Back when Blogs where just diaries of people. When your in you teenage years, it can often be difficult, the name "mefallit" (meaning in latin "i do not know") seamed fitting at the time. A Journal is to write things that are somewhat secret, yet sometimes those secrets are also worth sharing.
When I first started Traveling the world, a Journal is exactly the thing I loved the most. I would sometimes sit in a cafe, on the beach or a park bench and write about my though and things going through my mind. Then skip to describing the people around me, or how the air was smelling, what it looked like. I tried to draw the World around me in Words.
Reading these words now, years later I can still imagine exactly what that moment felt like. I was sensual almost spiritual feeling. It felt free and there was only me and my Journal against the World. When I was sad I would tell my Journal, when I was happy the same. It was a place where I was understood.
4. The Blog ABC
A while back, there was the Blogger – Parade started by Burkhard Asmuth started a Blogger -Parade. If you are not familiar with a Blogger Parade its basically a bunch of Bloggers writing about the same topic or an idea , writing a post, and then have a collected post. everyone wins.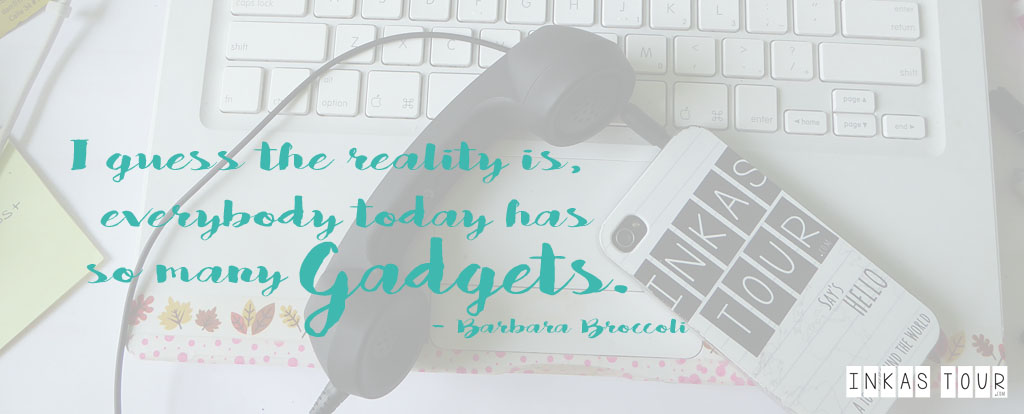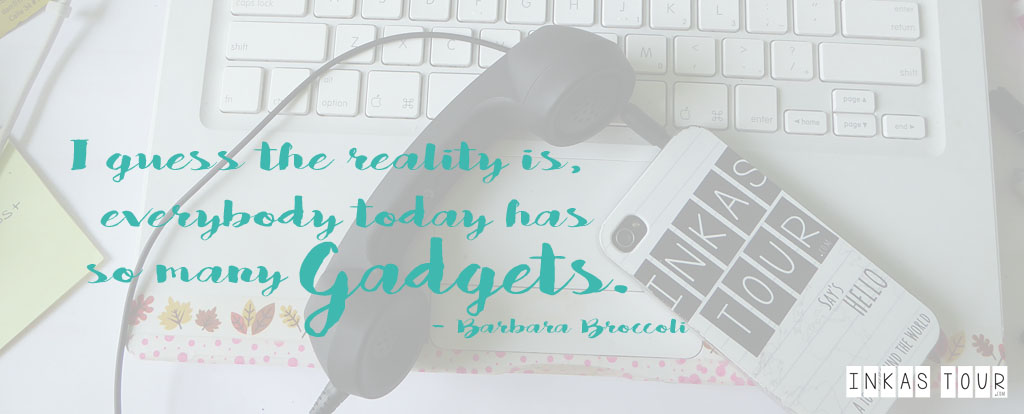 See Blogger Parades are another factor of the Modern Blogger world, Bloggers connecting each other in order to gain traffic to their own blog. Do I participate in these of course. This particular one I however did not participate, mainly due to the fact that I was missing some letters and it just felt incomplete.
When I first read this idea, I has not as exited about it. Really I though it was pretty lame. Yet the idea didn't quite leave my mind and I thought about it, on and off. Things like "What does my Blog mean to me? " "What did I have to learn new while creating "just" a Journal, writing it online?"
So all those little answered that came to mind, popped in my head and I started to write them down in Alphabet Format, adding a little day by day. Filling the letter even finding synonyms to some words if a letter was taken. I think this exercise helped me identify the reason behind my Blog and what it means to me, even if I was missing some letters at the deadline.
The Final Result I am happy with and helped me with my path and which Journey I want to take in to Blogging World. It showed me a direction. Have you ever thought about it?
Have a thought, even though the event is over, I am sure as it was such a success Burkard will do another one.
4.5 An overflow of Information
Basically there are so many Blogs out there, that is almost impossible to be one of a Kind. It is possible to discover a new Blog everyday, with the amount of 'new' Blogs also coming and being added everyday. A couple of years ago RSS was the way to go now Feedly has replaced this. Because of Feedly, we (Bloggers) have to keep it interesting, and catch the reader in only the Headline. (oh the pressure!)
So although it is getting harder, in the end it should all still be fun. Good Friendships that can be formed that are a lot more important!
So why do I still blog when it's so much Pressure?
To make it is a simple answer: Because it is FUN!
In reality that is a question I ask myself. Publishing a Blog Post takes time, some longer than others. On top of that a Post is nothing without pictures, and the right post.
In the end I enjoy writing and sharing my thoughts. No matter if 100 people read the article or 100,000.
I am sick of the pressure, but it is also pressure we build upon ourselves. Basically I am going to go back to the roots of Blogging, and not caring so much about the whole World behind. (Of course this is not entirely possible, even I am not going to lie to myself and believe this).
But this is exactly where my New Years Resolutions comes in.
I do not want to change a lot this year; to the previous one. 2015 was a great year for me, although I had my low moments, there where many that just took my breath away. The biggest thing that happened in 2015 to me was, completing a life long goal; Going to see Machu Picchu with my own eyes.
The one things that I want to complete in 2016 is to stay true to myself. And I am a little interested to see where this year Inkas Tour will bring me, and of course where Live in General will bring me.
What are your thoughts on Blogging? Have you ever felt the same? Stuck between Love and War? Are you thinking about starting a blog? Share you thoughts!
---
All content, pictures Copyright © 2015 by InkasTour.com • All Rights Reserved. All other content is copyrighted by the respective authors and linked to Origin.
Receive the latest news & stay up to Date!