Easy Traditional Mince Pies – December 12

December 12
On the 12th Day of Christmas, my true love sent to me a whole Plate of Traditonal Mince Pies. That is something I think today's Author would say about this truly British Christmas Tradition. No where else had I encountered Mince Pies before except in Britain. There are available store-bought but come on they are never as good as the actual real thing – HOMEMADE.
I am super exited to have Daisy here today, because she is sharing something that means a lot to her, a recipe that should not be missed around Christmas time. Besides that she really is one of the few people through this Calendar that I have had the pleasure of meeting in person.If you have not had the pleasure of meeting Daisy in person, let's get to know her just a tad:
Let's meet Daisy:
Hello! I'm Daisy and Prettygreentea is where I document my life, travels, and love of independent businesses. I love traveling, gin and photography.

I had the pleasure of meeting Inka earlier this year at the Traverse conference in London. We met on the very last day at the closing party and hit it off straight away! I'm delighted to be a part of this round-up of recipes and traditions from around the world.
What makes Christmas special too you Daisy?
I adore Christmas. It's the on time in the year that everyone is off at the same time. I love getting together with my family, cooking a tasty dinner and going out for long walks in the crisp winter air. It's even better when it's snowing.
Traditional Mince Pies


by Daisy

I look forward to making Mince Pies every year. They always go down well and are the perfect treat with a glass of mulled wine. Today I'm sharing a classic recipe which is quick and easy to make. It can be made with shop-bought pastry and mincemeat. Pick out the best quality you can and if you fancy getting creative try adding in apple, ginger and cranberries.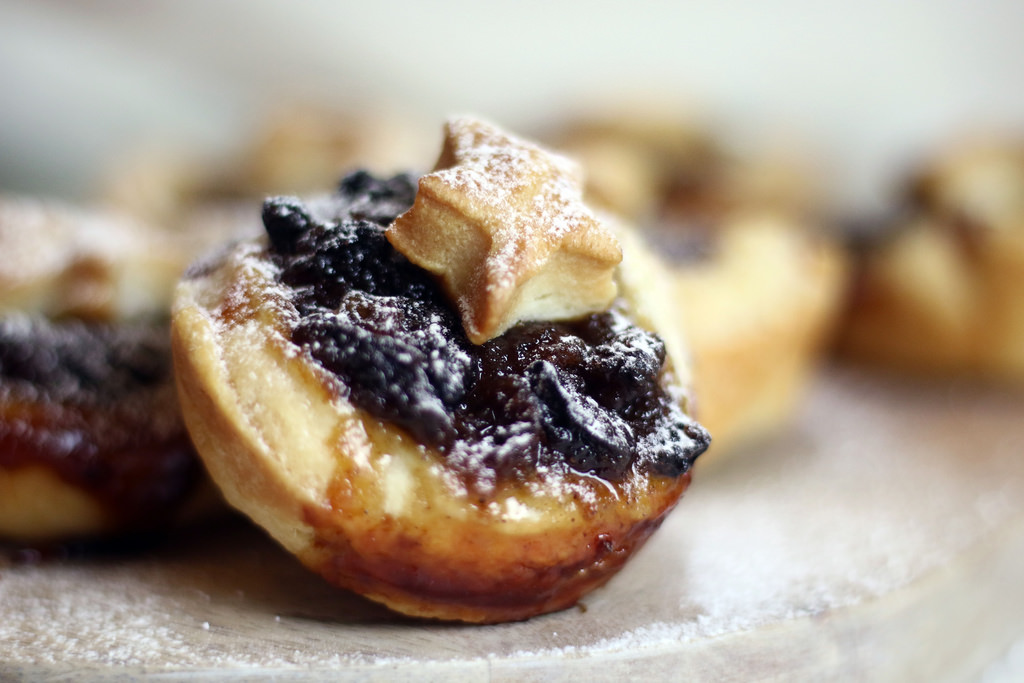 Photo Credit : Pretty Green Tea
Have you ever tried traditional Mince Pies? I might just be tempted myself.
---
All content, pictures Copyright © 2015 by InkasTour.com • All Rights Reserved. All other content is copyrighted by the respective authors and linked to Origin.
Receive the latest news & stay up to Date!