Learning a Lesson on the Overnight Train to Budapest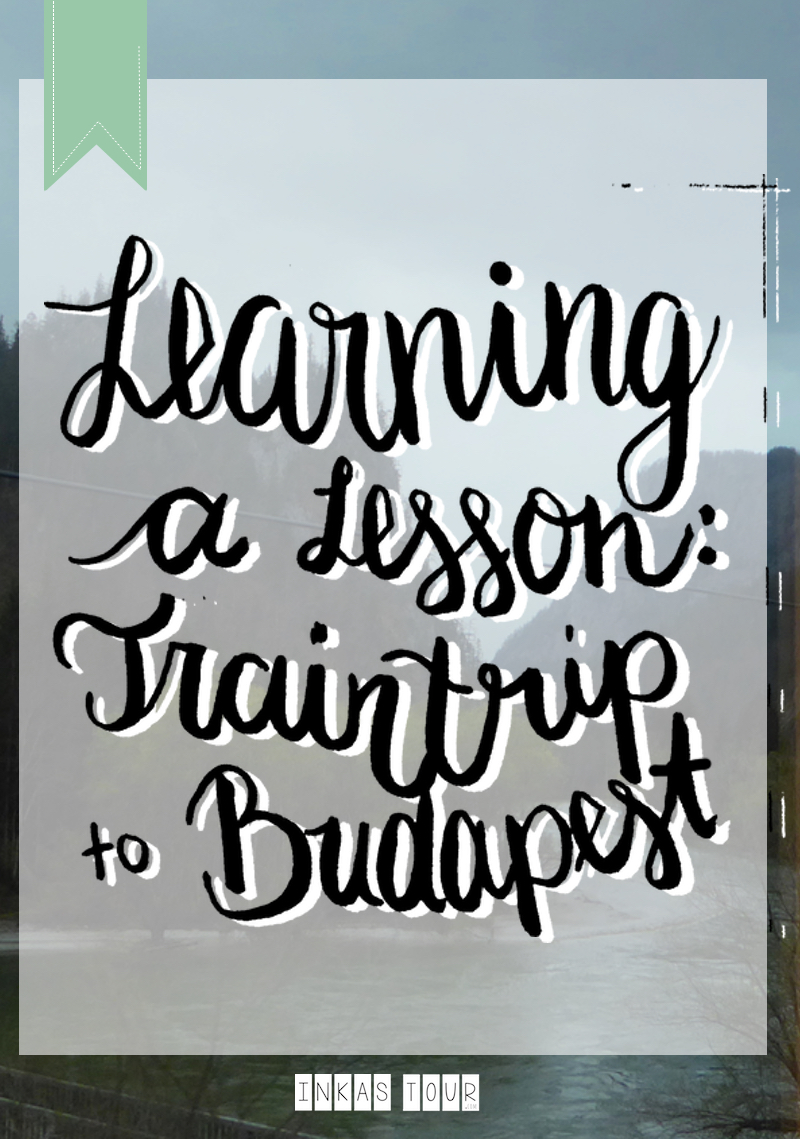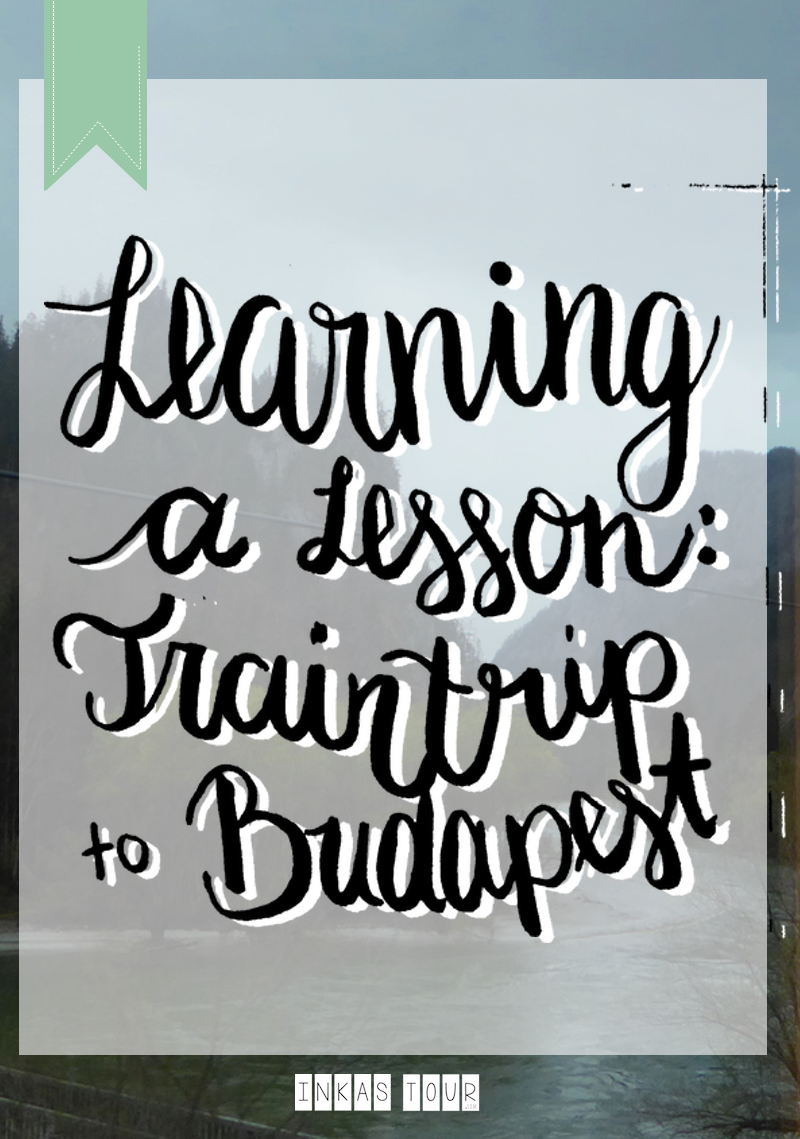 The Reason why we sometimes have to chill down and relax! How "waiting," thought me a lesson I wish others would take more to heart.
Have you ever been in a situation where you felt like, you wanted to do something, felt kind of angry but at the same time knew that you could not really do anything. Except for Wait! While making the best and most of the situation. This is exactly how I felt on this Overnight Train to Budapest.
I am sure you have felt like it.  If not that's okay as well.
Every so often in life, we get confronted with a situation that we can change little about. Yes, it sucks, but really there is no point in getting angry or mad. And most of all, not let your anger out on other people. But hear me out before you make your final decision.
In April 2017, I took an Overnight train from Hannover to Vienna, with a continuing connection to Budapest to visit a dear friend. Now you may be wondering why I choose the train in the first place, I'll be honest it was more convenient and just as expensive as flying. If I would have taken the flight, I would have had to leave the night before, to get to the Airport by 6:00 am, would have had a layover in Stuttgart and therefore arrive at the same time in Budapest, as taking the Train. Which would also provide me with better sleep for the night and have only one train change in Vienna.
The Overnight train was amazing! And it turned out to be an ADVENTURE.
Of course, the Journey had to start with a 30-minute delay and while it was not cold on the platform it was not fun to wait either. But at this point little did I know about all the adventures that were just a stone throw away. I am imagining my self in Budapest by Noon, having Lunch at a beautiful spot, with some sunshine on my face all while chatting away with my personal tour guide and definitely one of my best friends. It was going to be a good day!
True to its 30-minute delay; the train finally rolled in, that would take me as far as Vienna. I just wanted to get on the train find my bed and be happy and done with it. That turned out to be easier and harder than anticipated. While I was in the first "room", my bed was also on the top of the room. Like on the top TOP. It was a 3 story bunk bed. I was confronted with one of those moments of no return.  Climb up once and never come back down. Although that did of course not go as planned, because getting ready for bed involved brushing my teeth and all that jazz, and downstairs was barely enough space for two people to stand beside each other. It was either lay in bed and stand in the totally narrow hall and not letting anyone stand there or chill in the Hallway.
But all that didn't let me get in a bad mood, I mean come on it was a night train, with a "proper" bed and all. Little things like the night survival kit from the train made it all the most amazing and included many useful things such as earplugs, a washcloth, water, some slippers, and soap.
I am gonna lie if I would say I had the best night sleep because I really did not. It was rough, noisy, even through the earplugs and uncomfortable. Until I learned half way through the night that I should not sleep the way my "room" mates were sleeping, but rather have my head towards the window. That way the weird nook, was at my feet and not along my shoulders. So remember: if you are ever going to take a Night train, and have the Luxury of a top/top bunk, head towards the window side.
At around 7 am came the first announcement saying that we will not be going to Linz today, as there was a fire in the underground signal boxes.
My Reaction: "Oh well longer in Bed" but really only half listening and dosing off to sleep again. Only being woken by the next announcement at around 9 am. And guess what we had Breakfast in Bed (unlike all the other Passenger in out Wagon)
It was clear at this point in the morning that we would not arrive in Vienna at 8:19 am, even with the delay of 30 minutes from the night before. By this time even I was awake, but if there was going to be a delay, that would also make us go around Linz, I was in no hurry to get up. While going from a Bathroom Break at the end of the corridor, you could almost feel the energy turn into a Fridge. Everyone seemed so tense all of a sudden, already out of their beds, sitting in their seats, waiting to storm of the train the second we arrived in Vienna.
Lucky for me the two ladies that I was sharing the cabin with, were just as unworried about the situation as me.  One Lady was on an Easter Holiday enjoying her time and quite frankly enjoying the view, of the unexpected Scenery. The other is an Austrian lady little older than 50, Smoker, coffee drinker short black hair, and glasses, just dealt with the situation at hand and canceling the appointments she had made for the morning.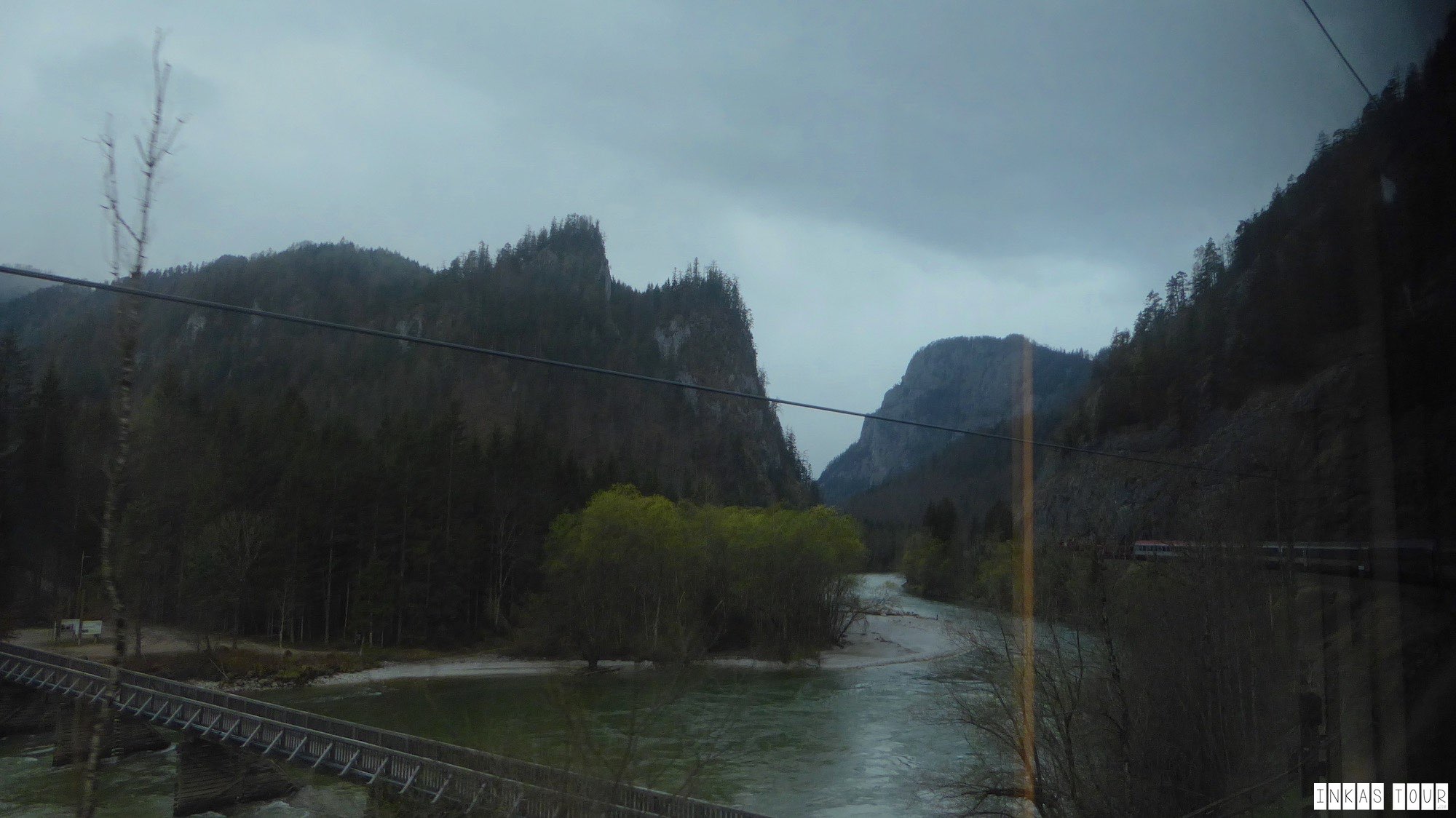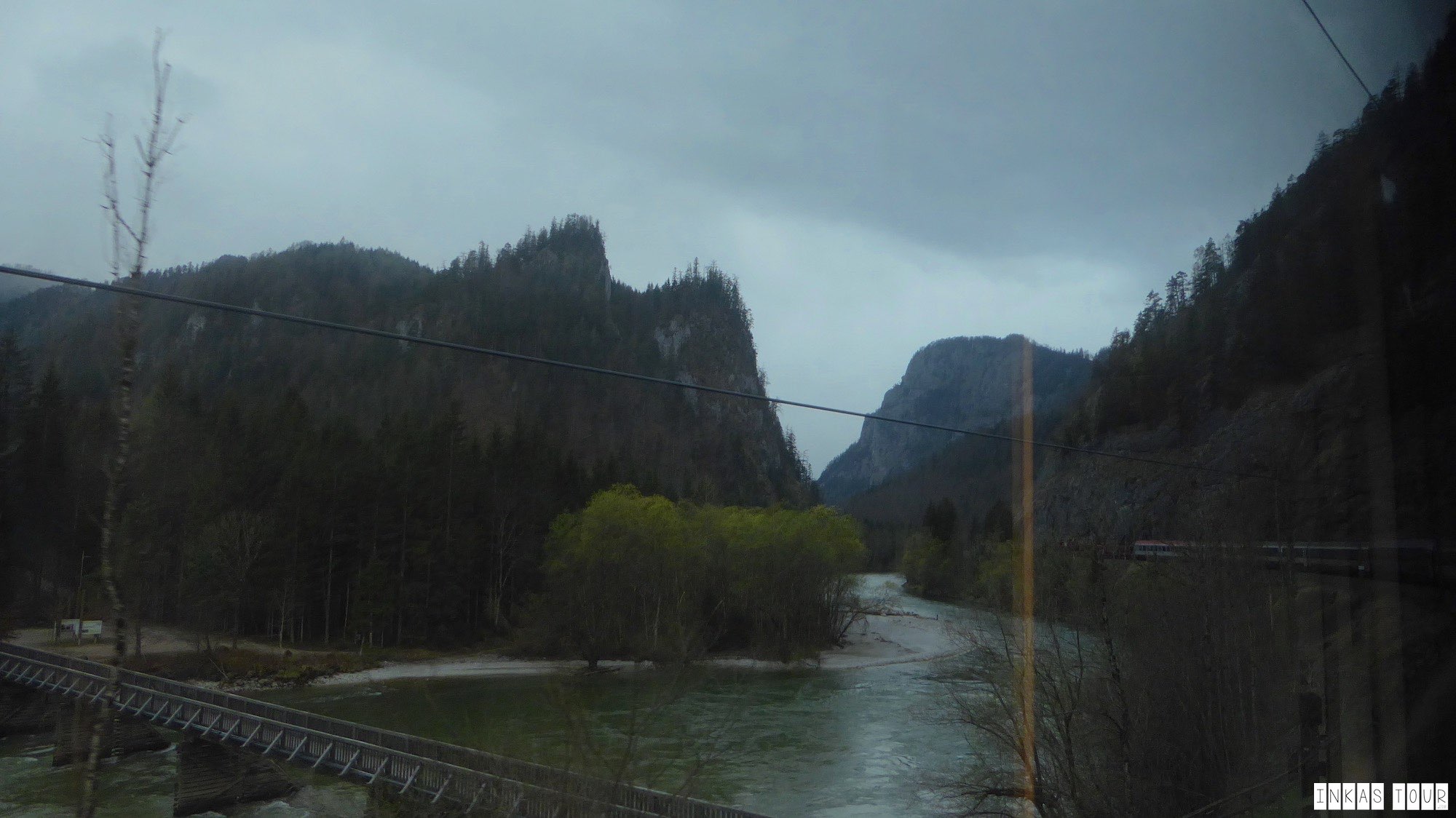 We are having our fun and truly making the most of it.
Honestly what else can you do? Besides, have breakfast in bed, and just chilling, have a free train journey through some of the most beautiful parts of the Austrian Alps, While not getting wet!
As time progressed the delay got longer and longer. And the mood switched from Fridge Temperature to Arctic Winters. Just walking along the corridor, gained you looks where you could freeze on-site. It's not like the Öbb (Austrian Train Company) planned this fire.
Most of the passengers were getting fidgety, angry or frustrated.
Yes! I get that is super frustrating that we did not arrive on time, but the Öbb is during everything that they can and you will arrive at your destination. Let me share some of the Situations the poor Conductor was confronted with.
Due to our close proximation to the Kitchen, it was truly like a fine piece of Theatrical Drama.
Scene 1:
Imagine a German Man, beer belly with a buttoned up striped shirt, tucked into his pants while wearing sandals with no socks. His blondish brown short hair semi-messy on this head leaning to the right side, going up to the Kitchen asking the Conductor in an angry rough German Voice (imagine Rammstein) "When do you think will finally be there?"
Scene 2:
A German Lady, shoulder long Brown hair, wearing cloth size 38, with a loose summer blouse (like the latest trend of 2017), with some beat up Jeans (those with a bunch of Holes, that are also very hip and trendy) matched with some Converse, because you know that is the style to go to. Really she looks sweet until she speaks.
She: " Does you have any Breakfast?"
Conductor: " No, I am sorry I don't have any left."
You see the Passengers in the Bed Compartments got Breakfast included in their Ticket, while passengers in the seating area don't. They are probably, even more, sore after a very uncomfortable night in the chairs. But let's be honest who goes on a 10-hour train Journey without packing any food? Even if it is overnight? Is it just me or am I the only one that packs like an apple and cookies or something to munch on.
Scene 3:
At around 12 am, we were just at the Train Station of St. Valentin, a Lady that once again looks just as friendly at first glance as the previous comes from the not sleeping cabins, and just plain says without any hello, hi or anything besides;
"Any Coffee?"
"Yes, when the Power is back on, we are currently at the Station and the Engine has turned off the power, once it is turned back on, I can brew some more."
"Fine then, I'll come back later." While she is already halfway storming off and not really listening to the answer.
Scene 4:
The Pattern is getting very obvious, while the atmosphere is not the most calming and comfy in the Sleeping Car, and definitely below 0 degrees, the passengers in the seating cars seem to have brought it down to freezing and with this exact attitude they have made their way into the Sleeping Cart.
A Lady mid forty, wearing a t-shirt, hair in a ponytail, with a little more "fat" on her hips, with about two people in front of her, was impatiently waiting until it was her turn. Once it was her tone, she sounded much like an angry Kitten.
"Do you have any water? "
Conductor gives her a Water,
"Have some sparkling?"
"No!"
You got to understand that Germans love their sparkling water, like love. Before most of them would drink still water I think they would go down thirsty, but in this scenario, I don't get it. Once you are stuck on a train, and two it's free. Can we just chill, not get angry and just take the F***ing Water. She would have asked if she has both.
Scene 5:
An older Gentleman, Austrian, wear knee-length cotton shorts, with a simple t-shirt on top and some fashionable runners to complete the outfit. But the most important accessory is the map of Austria he is holding in this hand.
As he goes up to the Conductor he holds up his map and says in a very rude, angry voice with a little frustration mixed in:
"When are we there?  And where are we?"(while showing the Map in the Conductor Face.)
All the poor Conductor can do, or say is I am sorry Sir but I do not know.
The Question that was going through my head was; does this man not have a mobile phone?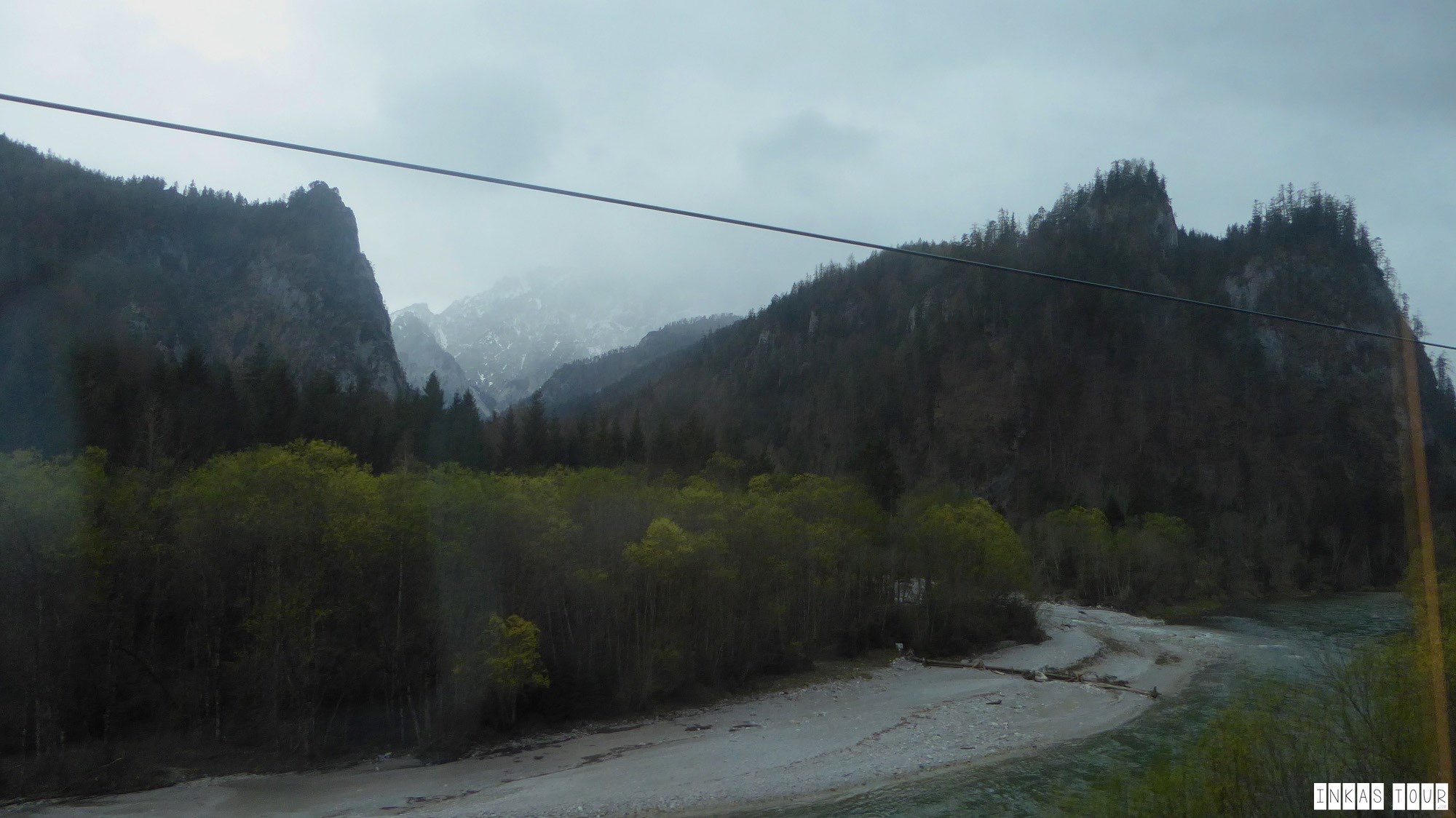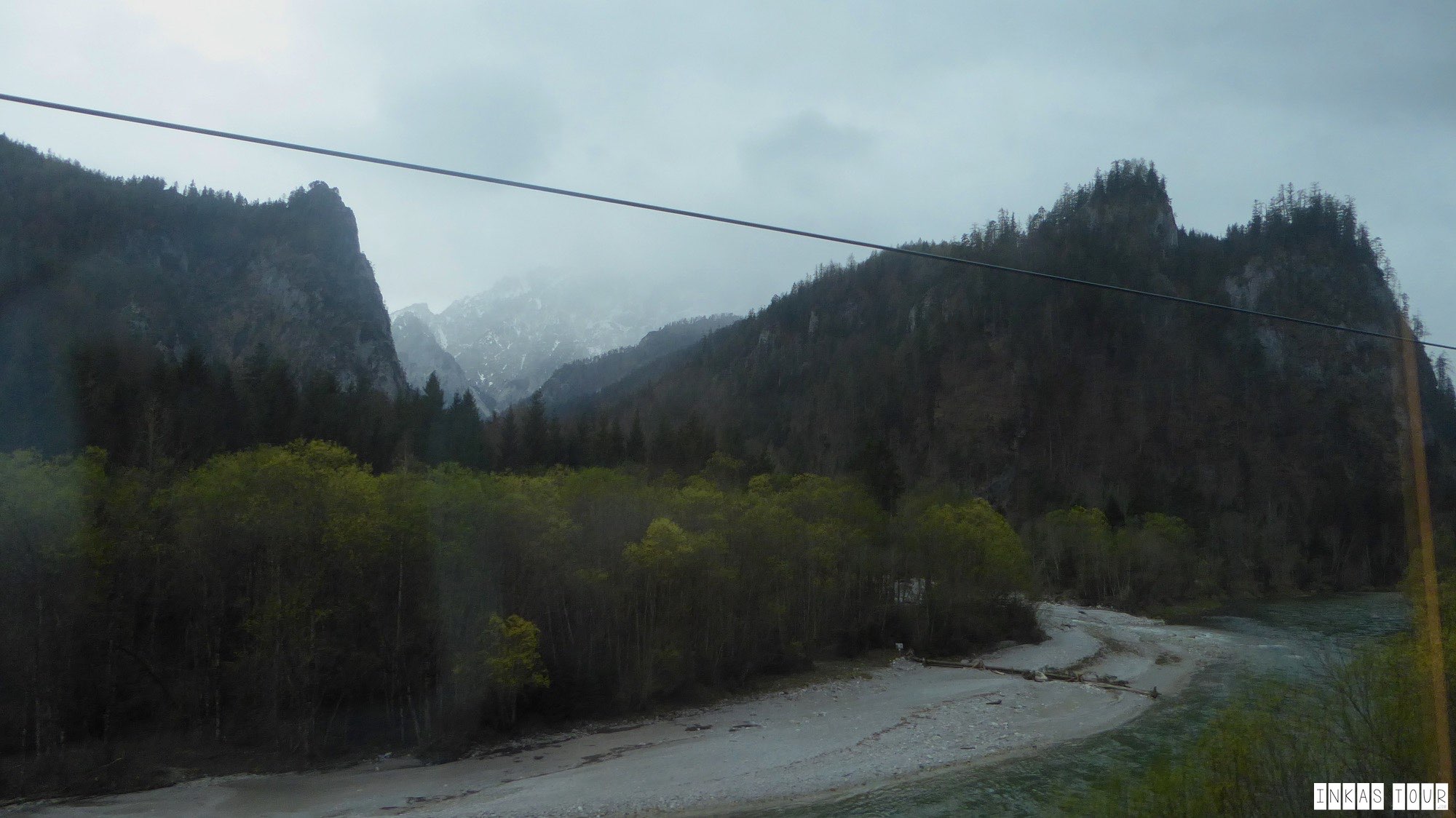 There is a Map function on that Phone, while the Map it self-uses Mobile Data to load, the actual tracking works with just GPS alone. Don't have a phone? Ask your neighbor, it's called communication with other people, maybe they can help you out if you are not connected to the internet. After that, you can always look at your map to figure out the exact route.
The problem is, I don't want to take sides here at all or protect someone or something, but it's not like the Conductor has anymore information that we do. Granted the Öbb could have made an announcement about the situation, the delay and give more details on the route. Especially since the original arrival time of 8:19 on my Journey on the Overnight Train to Budapest, was long past due.
Honestly, What do people think?
You are not going to be able to change it, just get over with it and relax. It is not like this problem we were facing was one to just disappear in this air.
The Underground Signal Boxes at the Linz Main Train Station started to burn at 5 am, with black smoke rising up. They used two tonnes carbon dioxide extinguishing powder to suffocate the oxygen, and were only finished and therefore the fire out at 12:30 pm.
In all honesty, people just chill. We have got to look on "The Bright Side of things!"
What do you think?
So if you are stuck on the train and have nowhere to go, don't have a clue what to do to pass the time.Let me help!
Five things you can do to pass the time, while on an Overnight train to Budapest, or just any Train:
Sleep
Promise time passes more quickly, and you'll be refreshed once you reach your destination.
Read
You will dive into a whole new world, and feel like you are being transported away from your current situation. Besides when do normally have time to read a good book?
Relax
There is no point in getting angry, especially about the situations you can't change. For all I know do some Yoga. I am sure you'll find a spot somewhere.
PLAY
Play a Mobile Phone came, or better yet play something like SOS with you newly made train friends. You are all in the same situation. maybe someone even has a deck or cards.
Watch a Theatrical Drama
I know this is not fair, but amuse yourself about the people, that are seeing this situation just way too damn critical. It will be one of the best Acting you have seen in a long time. Yes, I know it is not fair and kind to judge other people but it is just so easy.
Work
Have some piled up work, that you can accomplish while offline?Do it now and embrace the time that was given you for it.
Write
Write about you train Journey, write in a journal and tell the world after.
Have any other suggestions on what one can do while having a Train Delay, drop it in the Comments below!
Recap:
Overall the night train was an adventure, one that probably will not happen in this context again, but it is just shown that this will be a story to tell regardless of what anyone says. There are always different ways to deal with a situation, some are positive while others suck every living molecule out of your Body.
But it is time to embrace it because regardless of how you felt about the situation on hand, I guarantee that every single person on that train told someone about it. And that someone told someone else. It may have been a negative story, but it will be one you will tell people for years to come.
A Journey on an Overnight train to Budapest to much longer than anticipated. Due to the arrival time of 14:25, making it a 5.5 hours delay in Vienna, and some delays of train departing Vienna, the connecting train to Budapest was much later. at 20:00 I had finally made it to Budapest. I was a long day, after a night that was quite loud even with the plugs Luckily the train provided, lucky me! I was glad just to have arrived.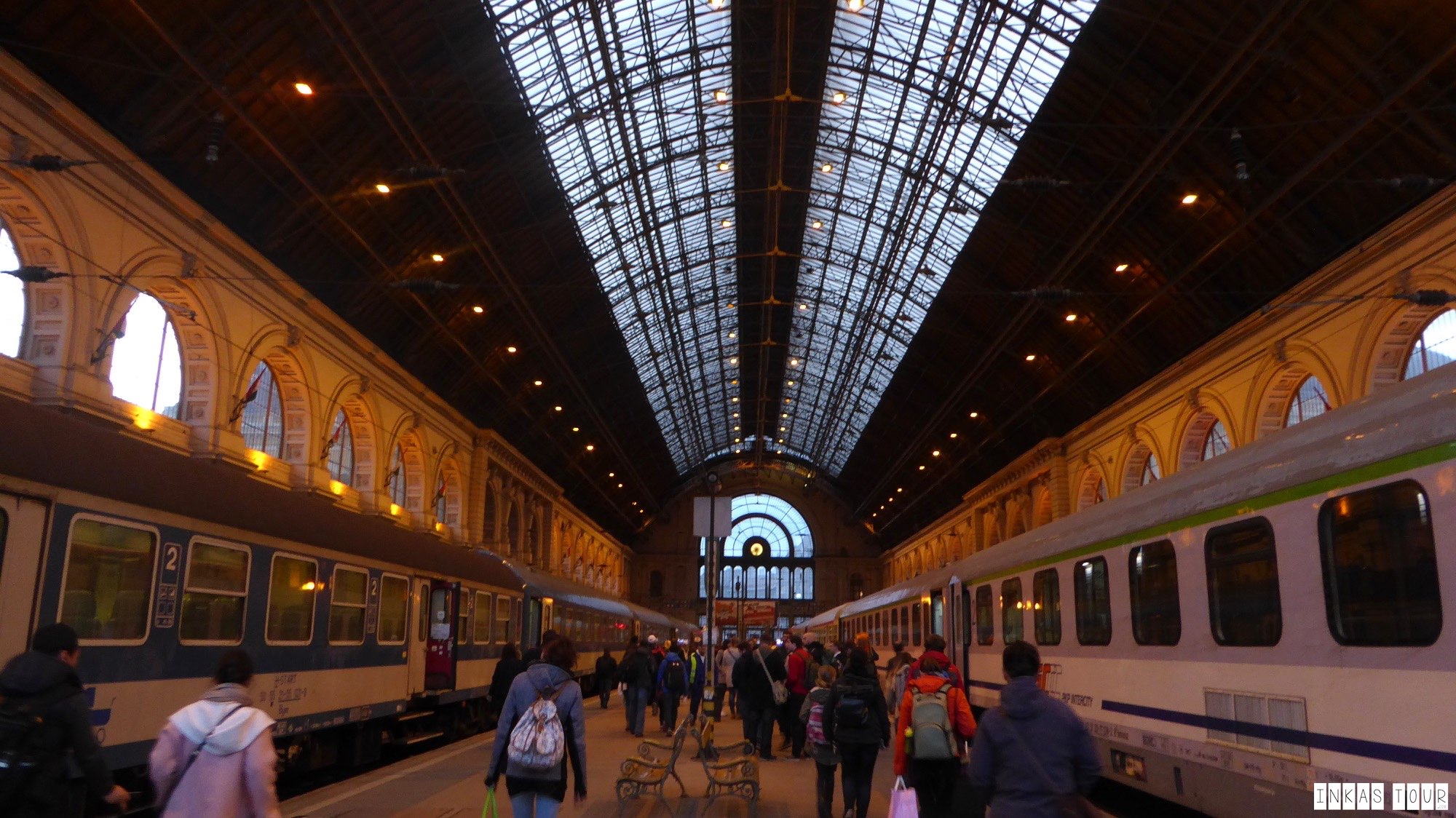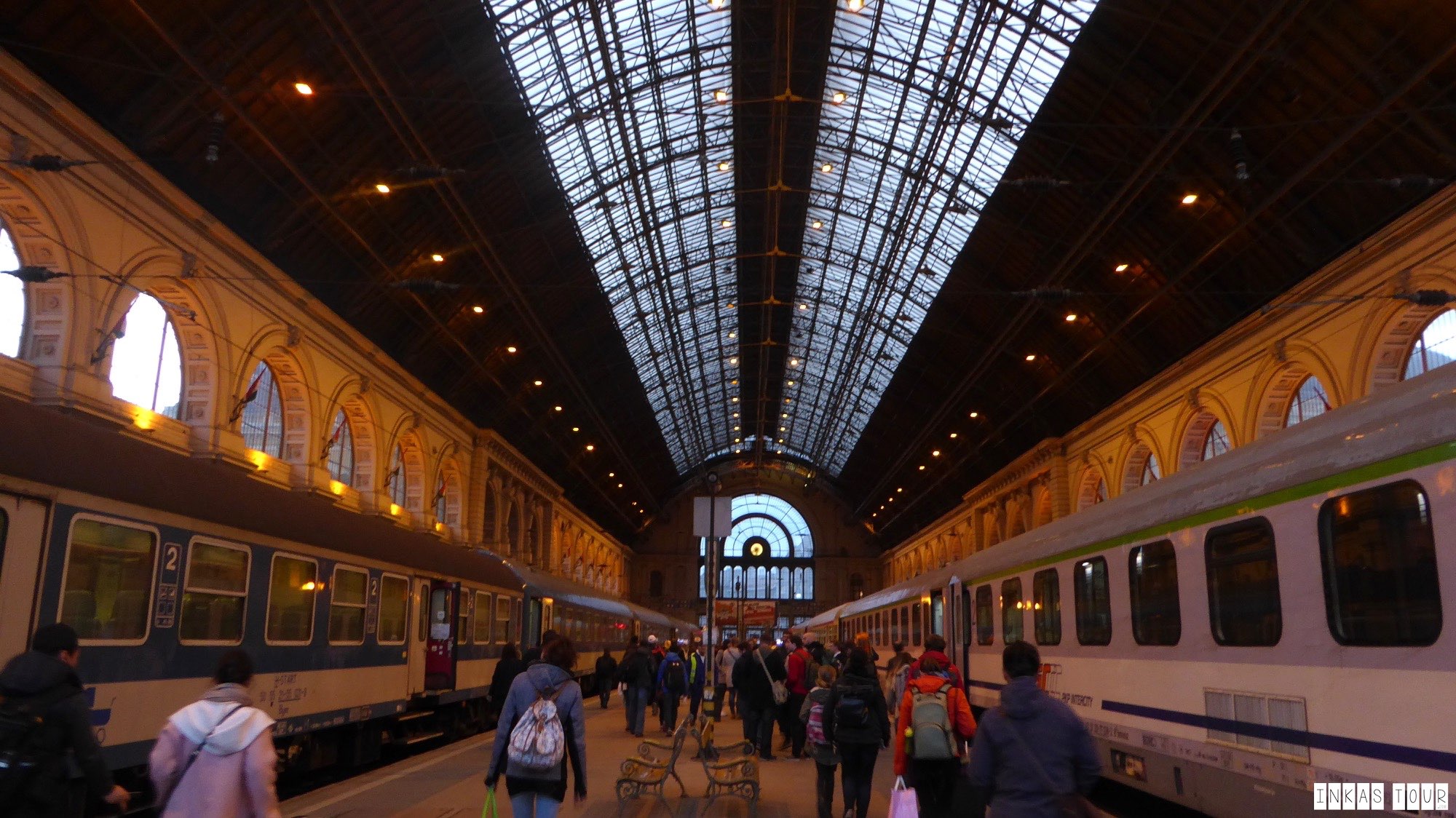 The day was filled with joyful moments, funny moments and listening to a bunch of German complain all day. Sometimes I wonder if I am like that and honestly complain that much. I hope not. But I also learned that a good group of people can make all the difference and that sometimes we just have to relax and listen.
And last I would like to give a shout-out to the Öbb as they have taken over the German Night trains and given me the unique experience to be able to say I have slept on a night train. (This is not a sponsored post, I paid the ticket all on my own.)
What are your thoughts about the "rude" people? Would you have been relaxed on this Overnight Train to Budapest, and the long delay? Have you been in a similar situation? Let me know in the Comments below!
---
All content, pictures Copyright © 2015 by InkasTour.com • All Rights Reserved. All other content is copyrighted by the respective authors and linked to Origin.
Receive the latest news & stay up to Date!