5 things to to in Banff, Alberta, Canada
Destinations, all over the World. – this time 5 things to do in Banff, Alberta Canada


In my years of traveling. I believe I have been around the world a few times, if I would count the Kilometers. There have been some Destinations that have just stuck out like Glue over the years. Some that are so much more popular than others. All of this esentailly belongs to Inkas Tour therefor, I will share some of these. Think of it as a little Flashback.
Today I am taking you all to a place I grew up. For most people this is a Bucket List item. Sadly I had crossed this one of before I even knew what a Bucket List was.
Banff is a well know Town around the World. Most people will probably have heard about it once upon there time. Canada seams to be a Destination to-must-visit for a lot of Europeans. And it does have some beautiful spots, and I am going to share 5 things to do in Banff with ya all.
With Summer just around the Corner, when there is more to do than Ski and Winter Sports, the Summer Month need to be cherished and well used. Even though I am currently heading into Winter myself. (Update: It is Winter.!)
In a small town like Banff there are a lot of things to do, especially if you like the Outdoors. But sometimes even the smallest things are worth seeing and doing.
These are 5 things to do in Banff, Alberta, Canada.
1. Sulpher Mountain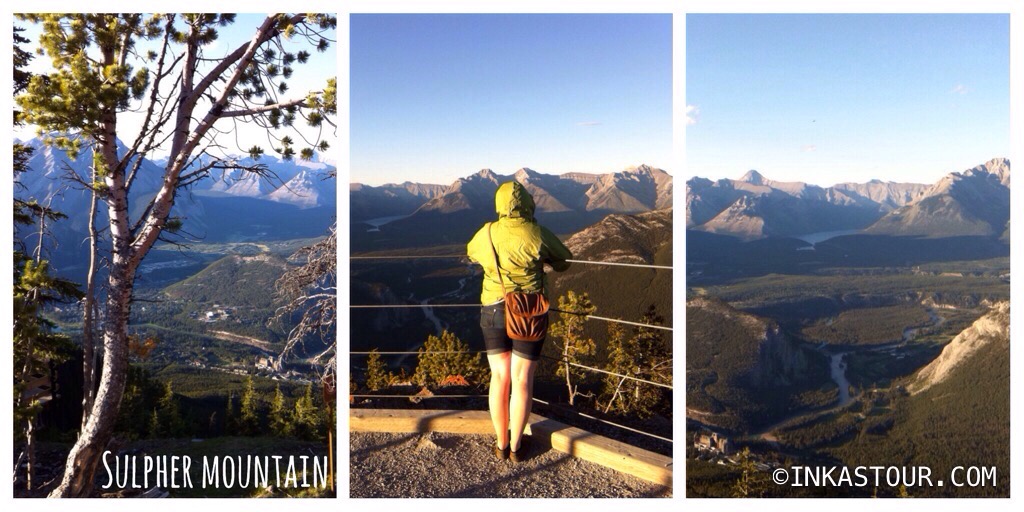 This Mountain gives a great Overview of the entire Banff part of the Bow Valley. Originally it was used as a meteorological facilities, among that to study Comic rays.
It can be reached two ways, by Gondola or Foot. Yes the Gondola costs money, around $30.
Walking up on a Zig – Zag path, takes about 2 hours. (Over the years I have done this a couple of times with my Parents. Being the typical teenager I was not always totally into it. But with a little bit of nagging from my Parents even I had made it in an hour twenty. Over the years I have seen people attempt this walk with HIGH HEELS and Flip Flops both of which I would NOT recommend. However normal Runners are just fine.
It a beautiful View over the Bow Valley both east and west. Over a Boardwalk you can reach Sanson's Peak at 2,256m.
2. Hoodoos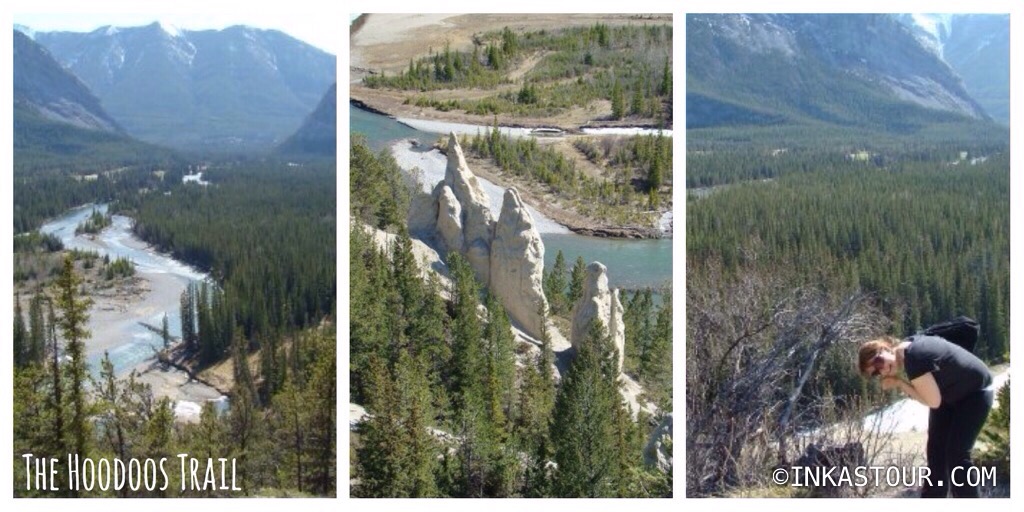 The Hoodoos are Rock Formations that have been shaped through the Weather. The short Hoodoos Walk starts just north (down towards the Village) of the Tunnel Mountain Campground.
3. Canoe or Kayak on Vermillion Lakes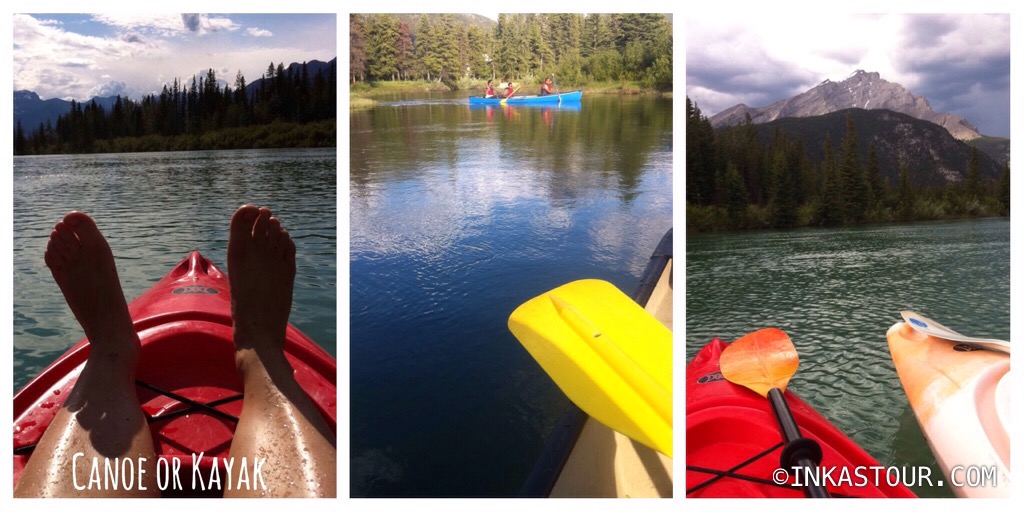 Probably one of the most amazing ways to spend a afternoon or even a whole day. Its just so calming, and Beautiful to Paddle to the Vermillion Lakes, and hang out on the Water. Another option is to paddle up the Bow River. Yet somehow there is still a challenge, that can't be beaten. The scenery around is not too bad either. Canoes and Kayaks can be rented by the Bow River.
4. Tunnel Mountain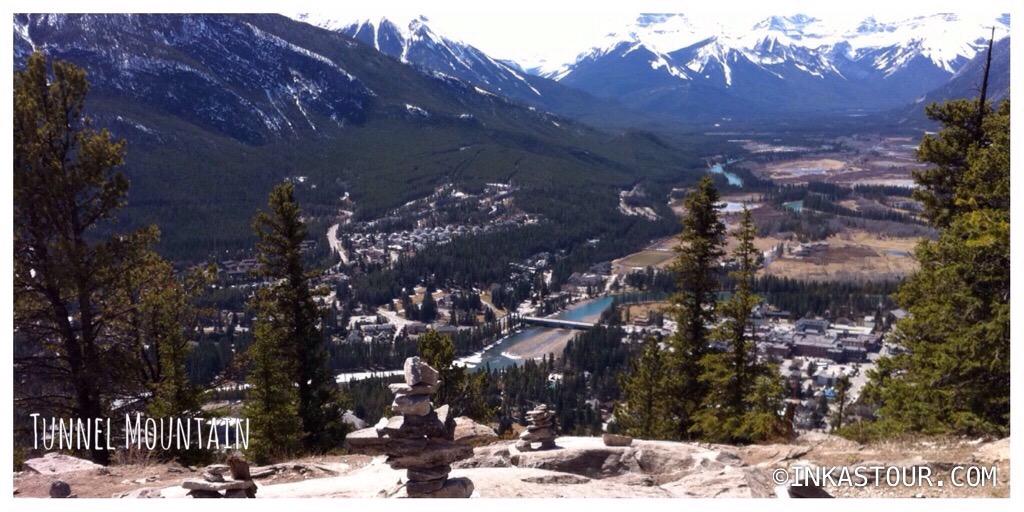 The smallest Summit in Banff, with a 360 ˚ view of the Banff Townsite. This is a short and very Popular walk, it takes only about 1.5 hours return, 2.3km and an elevation gain of 300m. This is also a great place to have a Picnic and enjoy the View.
5. Hanging out in Central Park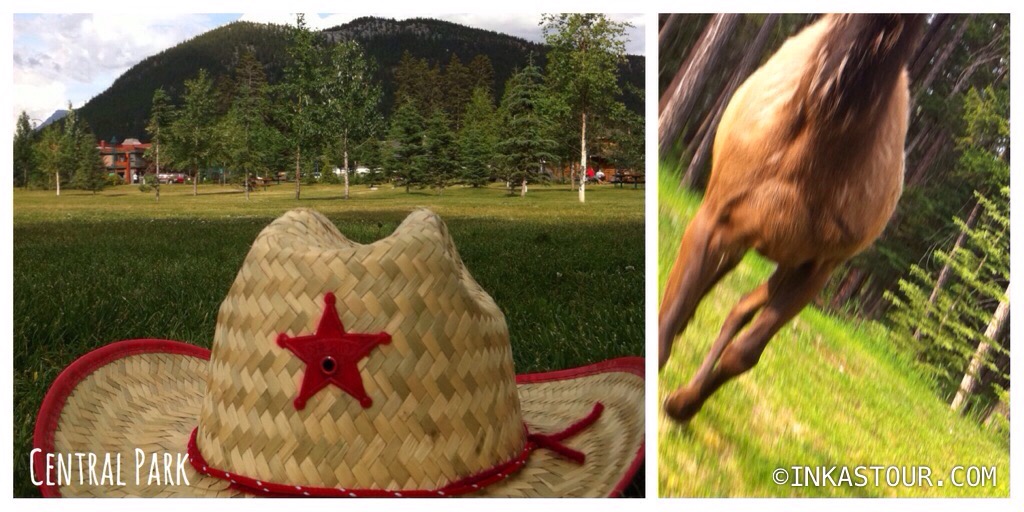 It probably is such a clique thing. But this the where people hang out, with Picinic Tables and a lot of green grass it seams to attract all ages. And besides that is is right by the River, so a walk along the Bow River all the way down to the Bow Falls should be on your plan.
Lake Minnewanka is a close runner up. about two hours outside of Town, by BIKE. Car it only take like 20 minutes. A beautiful Lake to hang out, to go fishing and if you dare even to go Swimming. (But be aware it does get cold.) In August they also have a Dragon Boat Race going on. A pretty cool event to watch or participate if you are in town longer.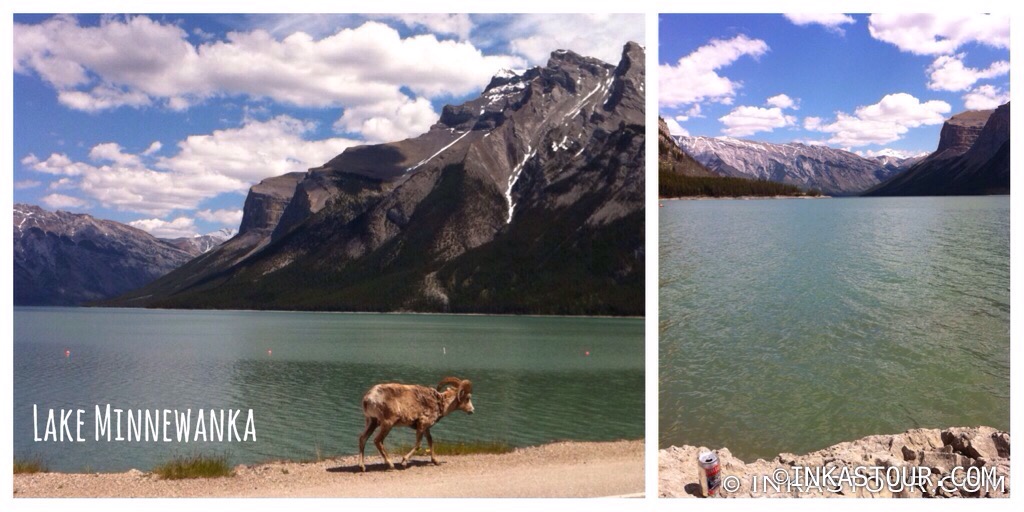 There are obvious other choises that can be done. If you like Hiking look into climbing Cascade Mountain or Rundle. The Banff Springs Hotel and the Bow Falls are also two places that should not be missed. Lake Minnewanka is also a place that should not be missed. It is a little bit our of town, but with a Bike or Car it can be easily reached.
This is my town where I grew up (well close to it anyways), for some reason it does remind me of Wanaka in New Zealand a lot. The Water, the Mountains and the lifestyle.
Until next time … from Destinations around the World.
---
All content, pictures Copyright © 2015 by InkasTour.com • All Rights Reserved. All other content is copyrighted by the respective authors and linked to Origin.
Receive the latest news & stay up to Date!