Christmas in Egypt and Kahk Cookies – December 11

December 11
Did you have a good Snow Day everyone? If you are situated in Europe you will probably have been lucky and a little snow came your way. BUT today we are not staying in Europe and I am not sure if this country even gets snow. We are traveling to Egpyt …  YES they celebrate Christmas in Egypt!
We will learn about how Christmas is celebrated there and as a Bonus Kerry also brought us some Kahk Cookies. I am certainly excited to learn more about this. Are you?
Did you know that in Egypt they celebrate Christmas? Sometimes I like to forget that it is such a Worldwide Holiday. That has become more of a Tradition that is so close to Religion. But lets not dwell on it and meet the Ladies of Coffee with us 3:
Let's meet Kerry, Lucy, and Jamie:
Coffee With Us 3 is made up of Kerry, Lucy and Jamie. We decided to start this blog to share ideas, recipes, crafts, and more to encourage each other and all who stop by to read our posts. Let us help you make your house a home for you and your family through recipes, crafts, home & garden ideas, activities for kids, and stories of our lives and faith.
What makes Christmas special to the three of you?
Christmas is special to me because we are celebrating the birth of Jesus. Without Him, my life would be drastically different. His love has made the bad things easier and the good things great. I love celebrating His love for us.
Celebrating Christmas in Egypt – Kahk Cookies
by Kerry from Coffee with us 3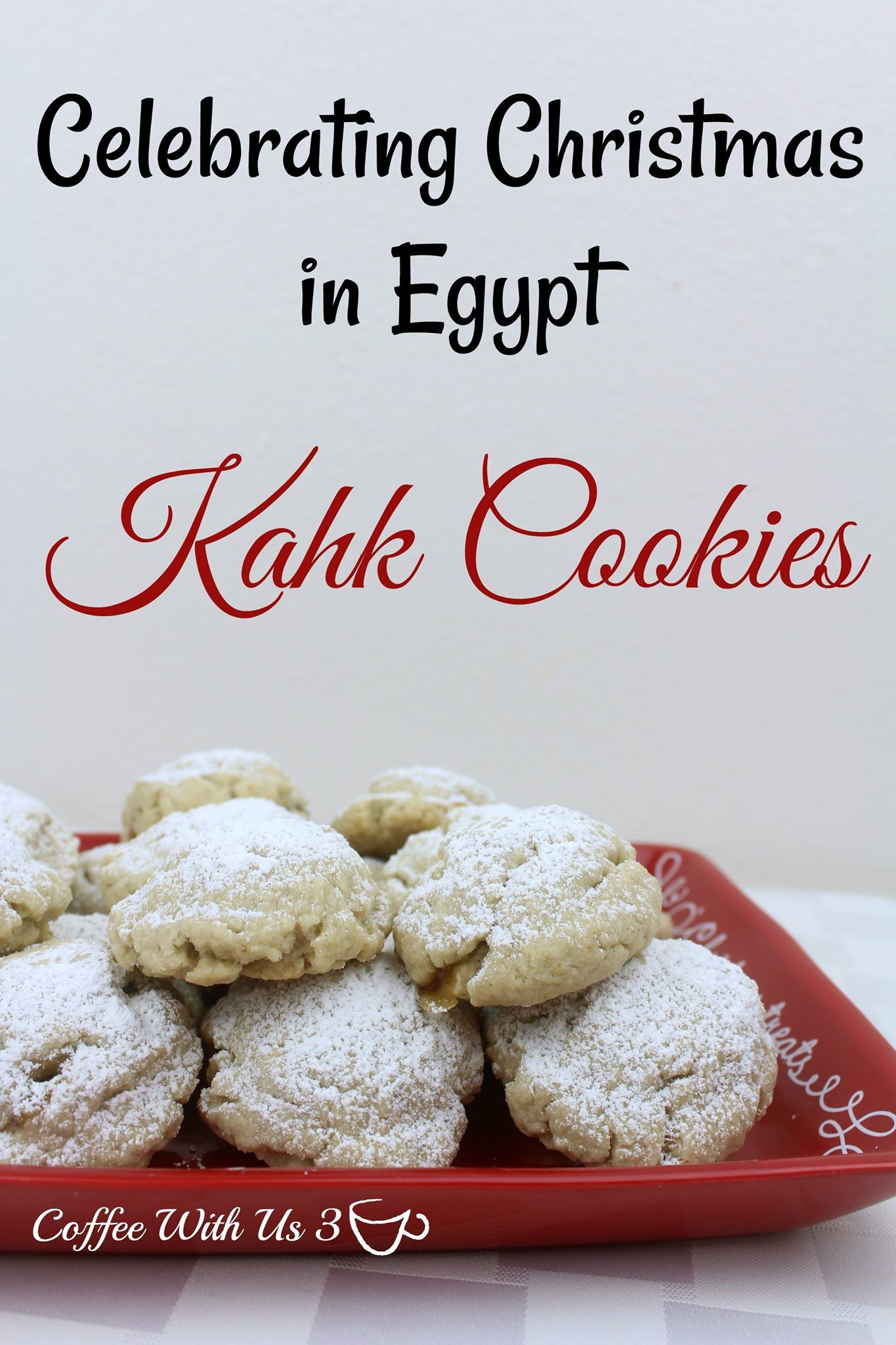 Photo Credit : Coffee with us 3
Learn about Christmas in Egypt and get the Recipe for the Kahk Cookies
Christmas in Egypt, how do you like it? Is this something along the lines of your cup of tea?
SaveSave
---
All content, pictures Copyright © 2015 by InkasTour.com • All Rights Reserved. All other content is copyrighted by the respective authors and linked to Origin.
Receive the latest news & stay up to Date!